CMV PPV LIST!
CROSSFIRE


—



SUPREMACY


—

BattleScars




Deathwish




Point Break




Emergence




Cause & Effect

Exodus




DefCon




Validation




CyberSlam




Regicide

Vendetta




Fortune




Absolution




Home Coming




Purgatory




Ascendance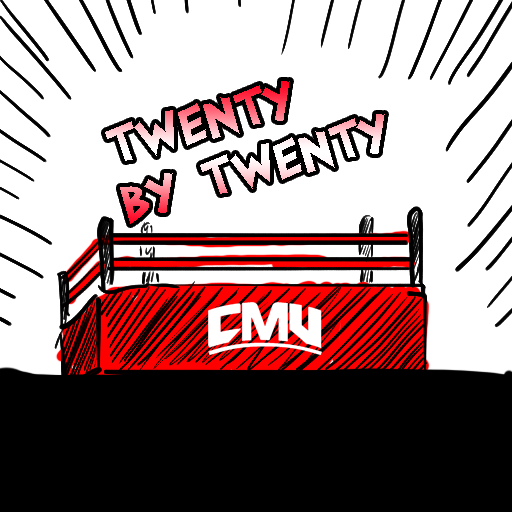 FAQQ:
What's Twenty By Twenty?
A:
Analytical show based on our Community Universe. Touching base on recent events of our stuff. Talk shop, predictions; stuff like that. Think of any ESPN Sports show and then do it here...
Q:
Consistency?
A:
I'll do my best.
Q:
What about Hayden!?
A:
I'm doing my best watching as many of his streams as I can. And going forward gonna keep that effort up. So maybe in the future we'll see some stuff for Hayden's side.
Who's Hot?
From a first glance one could easily say Ziegler for Fusion and Divine for Genesis, but I would go as far to say
just
Divine. Why? Since returning it's been a straight shot upwards. Congrats. For Ziegler; as almost always for his AI, it's been a struggle. So much so that it took back-to-back title shots to wrestle away the Undisputed Championship from Hastings. Paul Divine seems to be on fire. Will it carry over to 2K19? Who knows.
Maybe Later, Prince…
If you watched the end of Anarchy Rulz, one of the contenders in the Chamber was hung out to dry in favor of Ogon's Matt Devious, who was put in last minute. While Devious' performance was nail biting and the finish for the chamber was pretty cool. What about Prince? What's next? This game's results are such a gamble even if Suntan's Prince got a chance to contend how likely would it have been that his CAW was to go very far. One of those questions that no one has the answer to. At least we got to see his Pay-per-view attire. Hopefully we see more success from Prince going forward.
Records For All
Hellish has made a really good effort to give stat nuts, like myself, something to look at and oggle about their own CAWs more so than their own CAWs. The CMV Encyclopedia exists and you should go look at it. I think he records the wins and losses of all, dating back to Son's run of NXT. So go look at that. Now.
http://www.cmvwrestling.com/t2715-cmv-offical-win-lose-record-book?highlight=Record
Match of the Month
The final moments of Anarchy Rulz chamber was very fun. And while I won't say it was flawless, any match with some false finishes get us excited. So with that we can give the final two members of the Chambers performance some love. However, a catching whatever-the-fuck in Yume and Wolf's match is… Is not that… One move doesn't make a match…
That's all I got with my limited knowledge. See you next time for Twenty By Twenty.
If you have any suggestions for topics or segments, lemme know.
BYE!
---
Permissions in this forum:
You
cannot
reply to topics in this forum