Fusion & Genesis PPV List!
-Battle Scars
-Anarchy Rulz
-Exodus
-CyberSlam
-Validation
-Point Break
-Regicide
-Cause & Effect
-Home Coming
Fusion/Genesis Superstar of the Week!
Page 1 of 2 • 1, 2

What is more likely to happen tonight?
Tonight we'll be finding out who the newest member of the UnMatched Roster is, as a former Superstar from NXT looks to resign with the company, but he'll have to get the win here tonight in order to do so, the question is, who is his opponent?
NXT Womens Championship Gauntlet Match
Thanks to the fans vote, Chelsea Charge has been lucky enough to come out last inside the gauntlet. Jade Dynamite and Dirty Diana will start the match, having to win effectively five matches straight in order to come out of Nightmare before Twistmas the NXT Womens Champion. Rose Punish will step into the second match having lost a triple threat between herself, Nancy Hurt and 1 Shot Leona two weeks ago. After her loss last week, Leona will the next one out, followed by Nancy Hurt and finally Chelsea Charge.
European Championship Match
We all know about the open challenge that Blizzard has began holding for UnMatched shows, but can he clutch up and fix his abysmal Pay Per View record? He'll have to if he wants to make it to takeover to unveil the Antarctic Championship. However he may be let off easy tonight, as his opponent will be pulling double duty in one of the two Fatal Four Ways for the Tag Team Championships, Colin Styles will have to decide which Title he values more. Remember, if Blizzard retains, he'll have Gerald Foster waiting for him in 3 days time...
If The Saints want to retain their NXT Tag Team Championships here tonight AND get the night off at the next Pay Per View, they'll have to win both of these of these Fatal Fourways tonight, if they only win one, they'll be defending against the team who wins the other. If two different teams other than The Saints win each fourway, The Saints will have a rematch clause but it will take place at UnChained in two months, as the two different teams that won will battle for the belts at Takeover. However, The Saints will absolutely need to ensure that a single team doesn't win both Four Ways, because if that is the case, said team gets the belts and gets the night of at Takeover, with no rematch clause for The Saints. To ensure they still have a chance of walking into the European Tour, their home in Ireland, all they have to do is make sure ONE team wins both fourways.
NXT Televsion Championship Match
If we know Eric Matthews, he'll be the first man out here tonight ready to defend his NXT Television Championship against Nick Blake, who'll be cashing in his rematch clause. Blake has beaten Matthews in singles action before, however Matthews also pinned Blake for the Championship at NXT Showdown, so this one could go either way.
The second of the two Fatal Four Ways, with Christian Shaw, Aiden McGregor, Kevin Styles and Arik Edward competing earlier on in the night, it's now time to find out which of their partners can pick up a win. The Saints will only need one win here tonight to walk out Champions until Takeover where they'd defend against which ever team won the other fourway, will it be Brayden or Aiden, if any, who keeps their run going?
NXT Womens Intercontinental Championship Match
Up next we'll be seeing Dawn Bryan cash in her rematch clause on Sophia Caldwell in what has become quite the heated rivalry other recent weeks. Caldwell believing the two can steal the show tonight, but Dawn Bryan claiming she's out her for the win and nothing else. With it being a Falls Count Anywhere match, anything goes and there'll be no running away for either of these Vixens.
Randy Borton is still yet to get his first win here in NXT, sitting at 0-4 throughout his entire career on UnMatched, will the Milkamaniac get his first win on NXT here tonight, or will the Starr Attraction put him down once again. It won't be easy for Fusions Mr. Money in the Bank, as Zack Starr has a pretty clutch Pay Per View record, but he's not on a good run at the moment, so maybe, just maybe, good ole Randy can pull it off.
In a rematch from last months Main Event, Byron Elliott will take on Brett Angel, however, there's more stakes than ever tonight, Elliott is not only fighting for the NXT Championship, but he is fighting for his career and his livelihood. Out of anybody in that battle royal last week, Brett Angel will have the least problem putting this man down, will Angel walk out retaining? Or will Elliott retain his career.
_________________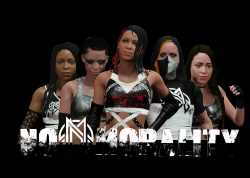 "90 OvR cap"

???
Jade Dynamite
Blizzard
Aiden McGregor
Eric Matthews
Vincent Trowell
Sophia Caldwell
Randy Borton
Brett Angel
_________________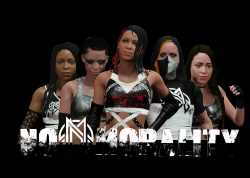 "90 OvR cap"

just look at the difference in skin tones
elliot looks like he came back from the dead
i hope he wins
nxt deserves something like that as champ
Main Event Star!





Posts

: 2074


Join date

: 2015-03-09



wtf is up with those leaves dude
_________________
Main Event Star!





Posts

: 2470


Join date

: 2015-05-13


Age

: 18


Location

: Ontario, Canada


Humor

: Dashing's jokes



I literally don't see that...
_________________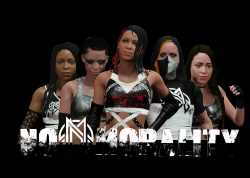 "90 OvR cap"

https://gyazo.com/4e77e58400a0c4d969837b8876676d8f
_________________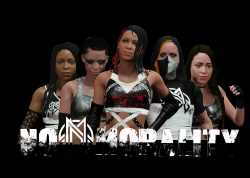 "90 OvR cap"

_________________
Main Event Star!





Posts

: 2470


Join date

: 2015-05-13


Age

: 18


Location

: Ontario, Canada


Humor

: Dashing's jokes



literally just screenshotted.
_________________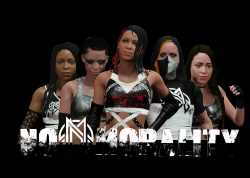 "90 OvR cap"

We posted at the same time


_________________
Main Event Star!





Posts

: 2470


Join date

: 2015-05-13


Age

: 18


Location

: Ontario, Canada


Humor

: Dashing's jokes



Page 1 of 2 • 1, 2

---
Permissions in this forum:
You
cannot
reply to topics in this forum