Fusion & Genesis PPV List!
-Battle Scars
-Anarchy Rulz
-Exodus
-CyberSlam
-Validation
-Point Break
-Cause & Effect
-Home Coming
-Absolution
-Purgatory
Fusion/Genesis Superstar of the Week!
Page 1 of 3 • 1, 2, 3

Next week on Monday night Fusion, CMV returns to the lovely Las Vegas, Nevada, for Fusion Roulette! Who should accept Hayden's open challenge, should he still be the Anarchy champion?
Monday night Fusion: Episode 26!
LIVE from the Lander's Center in Southaven, Mississippi!!!Regicide card thus far!
(Subject to change.)
-Triple H vs. JustIN Sane!
-Fury (c) vs. Cassie Maverick for the CMV Vixen's championship!
-Two Man Power Trip vs. T & Lee (c) for the CMV World Tag Team championship!
----- ----- ----- ----- -----
vs.
Anarchy Rulz match for the CMV Anarchy championship!In what many considered only a matter of time, Hayden turned his back on not only the CMV universe, but also the rebellion. Pledging his allegiance to Triple H and The Corporation, the Anarchy champion is keeping good on his word to issue an open challenge here tonight on Fusion, and the first man to answer the call was rebellion newcomer and the self-proclaimed "extremist of CMV", Matt Jefferson! MJ will be looking to score a big upset win here for his team, and bring home that Anarchy championship in his Fusion debut!
vs.
Non-title matchTonight, we're one step closer to finding out who exactly Randy Borton will be making his first defense of the Undisputed championship against come Regicide, when round one of the Elimination Chase commences. But that doesn't mean that the Moo Moo man gets the night off, making it very clear last week that he isn't choosing either side in this ever expanding war currently raging in CMV, Borton won't get a moments rest, you can bet on that. His opponent tonight, another superstar making his Fusion debut, Johnny Vegas, has taken very few loses in his career thus far, and won't be looking to start here tonight.
vs.
Though he said that he wouldn't be picking a side between The Corporation and the rebellion just yet, the up and coming Ziegler, may have unknowingly already chosen. Starting a fight with Corporate Billy and Mike Grizzly wasn't really the smartest of moves on his part if he wanted to keep his nose out of this war, and now he must pay for his interference, when he shackles up with the front runners of the revolt in Shanaz Andoni and Sushi-X, to battle his foes and Triple H's lapdog, Nelson Jr.!
vs.
Non-title matchAfter Rickey Brown defied International champion, Jaxon Jordan's, orders last week to stay backstage during his match, coming down to ringside and causing a scene that allowed Jordan to get the win over Duo Maxwell, Jaxon has demanded that his baby cousin now pay the price, the two set to go one on one tonight. This is quite an opportunity for Brown in that he could possibly score a win over the reigning champ, but at the price of embarrassing his partner once again . . .
vs.
Non-title matchThough their encounter for the Vixen's championship is set for three week's time at Regicide, Triple H has decided to give the CMV universe an early Christmas present, pitting the two against one another LIVE, here tonight! This is a big chance for Fury to even the odds against here friend and ally before their final collision at the pay-per-view, or for Cassie to prove that her partner's win at Dark Carnival was nothing more than a fluke, and that her days as champion are numbered.
Elimination Chase: Round One!All four of these superstars have a very decorated resume thus far in their CMV careers, but this is an opportunity at the big time, the top of the mountain, a place that only Troy Voodoo out of the rest has visited. Randy Borton will be awaiting the winner at Regicide in just three weeks, the only question that's been left unanswered is WHO out of these four warriors will it be that grabs that brass ring; and who will have their dreams shattered here tonight?
vs.
It's the moment that many CMV fans have been waiting years for, the NXT legend, Bryan Novak, steps foot inside of a Fusion ring for the first time ever to compete, and his first bout will be against none other than the man he's seemingly been targeting since arriving here two weeks ago, Quantum! Following his interference in the hell-hound's bout last week, which ended up costing him the win over JustIN Sane, Novak had best be weary of his surroundings here tonight, you know that Triple H and The Corporation aren't going to just let him walk about freely . . .

PLUS, this week on Saturday night Genesis!!!

-Kurasuke vs. Zack Cage
-Alexia Stroud & Mya Cruz vs. Danielle Ward & Jade Divine
-Jet Matthews W/Chase Valentine vs. DJ Moore W/Elijah Stewart
Last edited by Mr. Dashing on Fri Feb 12, 2016 8:15 am; edited 2 times in total
_________________
1x Mr. Money in The Bank, 2x World Heavyweight Champion, Glammy Award for Heel of the Year
Xander Slate
Admin





Posts

: 2916


Join date

: 2015-03-08


Age

: 20


Location

: The Hood



Getting ready to write my retirement promo if I lose to that thing.
_________________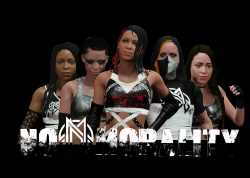 Top 10 Gent Quotes:

ChildishGent wrote:What if I smacked 14 puppies?

ChildishGent wrote:Boars before Whores

ChildishGent wrote:Got about a 50% chance of eating it before sundown

ChildishGent wrote:You'd probably see me play Gears this winter

ChildishGent wrote:Mickie James has a particular set of tittays

ChildishGent wrote:Sunshine is 100% a hollaback girl

ChildishGent wrote:Make sure to call him "Baby Jay" Omega Lee

ChildishGent wrote:Can't wait for Big Show to make his return

ChildishGent wrote:When is Kane becoming GM again?

ChildishGent wrote:Quinn is king
Admin





Posts

: 4339


Join date

: 2015-03-09


Age

: 19


Location

: MizTV



_________________
Main Event Star!





Posts

: 1438


Join date

: 2015-03-09



_________________
Main Event Star!





Posts

: 1958


Join date

: 2015-05-13


Age

: 17


Location

: Ontario, Canada




_________________
2x NXT Champion
1x US Champion
4x Undisputed Champion
Midcard Playboy





Posts

: 409


Join date

: 2015-03-09


Location

: Chicago



I want LaFave to be world champion
_________________
Main Event Star!





Posts

: 638


Join date

: 2015-06-09


Age

: 19


Location

: nowhere



Idol wrote:I want LaFave to be world champion
Bless.
_________________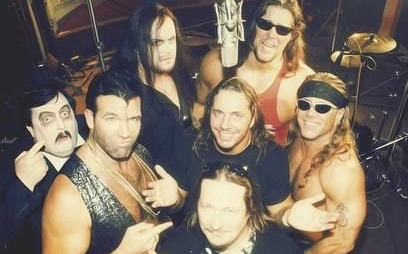 Main Event Star!





Posts

: 1471


Join date

: 2015-08-29


Age

: 24


Location

: New York



Tag champs vs other champs was why Daniel Bryan left. Borton or Hayden injured?
_________________
Eligah Stewart
: 1x Tag Champ with DJ Moore
Jimmaurie Williams
:  2x CMV International Champion(5 Weeks). Debut Episode 109.
Main Event Star!





Posts

: 1207


Join date

: 2015-08-18


Age

: 14



Page 1 of 3 • 1, 2, 3

---
Permissions in this forum:
You
cannot
reply to topics in this forum