Fusion & Genesis PPV List!
-Battle Scars
-Anarchy Rulz
-Exodus
-CyberSlam
-Validation
-Point Break
-Regicide
-Cause & Effect
-Home Coming
Fusion/Genesis Superstar of the Week!
Page 1 of 2 • 1, 2

Who is entering at Number 30?
Once again we'll see the duo of D'Angelo St. Daniels and Jaymes Landon Vain go at it once again after a brutal attack with the steel chair to JLV following last weeks match, JLV will be out for blood tonight and DSD better watch out.
Battle Royal Qualification Match
All of these men will partake in this years Royal Rumble Match, but one of these men will have the chance to enter at Number 30, with both of the past two winners, Brett Angel and Boso The Magnificent coming in at number 30. Winning here tonight would certainly put the odds in one of these six's favor, but who'll walk out with the win?
Both of these men have important matches at NXT Takeover, with Nick Blake defending his NXT Television Championship against the former NXT Champion Akira, while Blizzard looks to win back his NXT European Championship as he takes on Colin Styles, this is a important match for both men heading into Takeover, and potentially the Royal Rumble match.
Sophia Gibson has proven herself so far in her shortlived NXT Career, with two wins in two matches containing some big names in NXT, Lexin Damjen and the NXT Womens Intercontinental Champion Sophia Caldwell have fallen to her so far. Tonight, we'll see Gibson take on another challenge in the form of Dawn Bryan who despite losing her Championship, is looking stronger than ever.
Up next we'll see the NXT Tag Team Champions The Saints look to get some last minute momentum going into their Title Defense against The Bringers of Despair in four nights time, however a win tonight will not come easy as the NXT European Champion Colin Styles and his tag team partner Kevin Styles will also be looking to pick up a huge win heading into the Royal Rumble.
With it now being confirmed that CJ Havret will have her crack at the NXT Womens Championship come NXT Takeover, tonight she'll accompany her tag team partner, "1 Shot" Leona into battle against the NXT Womens Champion to scout her out before their big match this Sunday.
Vs
In tonights Main Event, we'll see the NXT Champion Brett Angel take on one of the three men who failed to qualify for the chance to earn the number 30 spot in the Royal Rumble, Marko Punish. Marko Punish could get a huge boost here tonight by beating last years winner and he'll have some help too, as Nick Starr will be ringside to scout out Angel, while Osiris will flank his partner to ensure peace is kept.
House Show Matches
Luther Thunder Vs Ivan
The Bringers of Despair Vs The Gladiators
Dirty Diana Vs Sophia Caldwell Vs Rose Punish Vs Lexin Damjen
NXT Takeover Card so far
30 Man Royal Rumble
Brett Angel Vs Nick Starr (NXT Championship)
Nick Blake Vs Akira (NXT Television Championship)
The Saints Vs The Bringers of Despair (NXT Tag Team Championship)
Colin Styles Vs Blizzard (NXT European Championship)
Duo Maxwell Vs Kevin Payne (Group Stage Match)
Brock Lesnar Vs Arthur Blackwell (Group Stage Match)
Dirty Diana Vs Sophia Caldwell (Womens Intercontinental Championship)
Jade Dynamite Vs CJ Havret (NXT Womens Championship)
Brutus Vs ???
2 unannounced matches
Last edited by Miztacular on Mon Feb 15, 2016 10:29 am; edited 1 time in total
_________________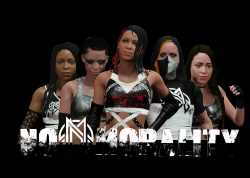 "90 OvR cap"

Great card, Cruz is the king of six man tags.
_________________
"Men don't shave, they wax." - Everyone
_________________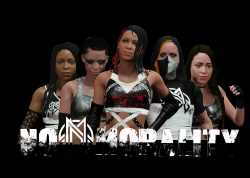 "90 OvR cap"

Oh shit. My bad. I like dat man. You're creative.
_________________
"Men don't shave, they wax." - Everyone
Tell me how Tops made it to the battle royal even though he lost that match? Burying Foster I see. Oh well, he'll team with Dinkle.
_________________
"Men don't shave, they wax." - Everyone
Tops and Leo Cruz beat Boso and August tho, in the qualifier for that battle royal..
_________________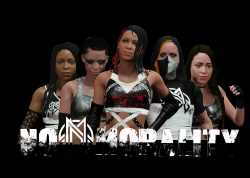 "90 OvR cap"

I don't pay attention. Mah bad. You're creative.
_________________
"Men don't shave, they wax." - Everyone
What is Thunder's overall?
_________________
Luther Thunder: 1x European Champion
Rashad Rockwell:1x Tag Team Champion with Kidd Campbell
Eligah Stewart
: 1x Tag Champion with DJ Moore
Jimmaurie Williams
:  2x CMV International Champion. Debut Episode 109.
Parker: 1x European Champion
Anthony Brown: 1x Television Champion
Main Event Star!





Posts

: 1736


Join date

: 2015-08-18


Age

: 14


Location

: United States


Humor

: South Park



Whatever Gent put it at, like 86 I think. It's above average, the average overall for Superstars is 85
_________________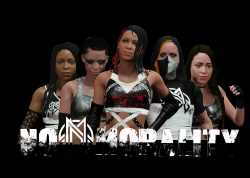 "90 OvR cap"

Page 1 of 2 • 1, 2

---
Permissions in this forum:
You
cannot
reply to topics in this forum