Fusion & Genesis PPV List!
-King of the Ring
-Exodus
-CyberSlam
-Tag Team Cup
-Validation
-Dark Carnival
-Point Break
-Regicide
-Wild Card
-Absolution
-Emergence
-Home Coming
-Cause & Effect
-Final Resolution
-Purgatory
-Ascendance
Fusion/Genesis Superstar of the Week!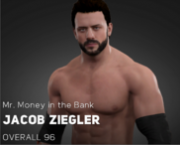 Page 1 of 5 • 1, 2, 3, 4, 5

Which Championship will join the NXT Championship and be defended inside a Chamber?
For those who decide to make predictions, the winner can book the entire house show on the fallout. (2 simmed matches, 3 viewed matches). There will only be a few restrictions, but I'll PM the winner. (The Tiebreaker-Which Superstar will have the most eliminations -3 guesses-)
The road to iMPLOSION begins here with the third annual NXT Takeover event, every single man is open to competing in the Royal Rumble match, only 30 spots can be filled, and only one man can win. The only 100% confirmed Superstar in tonights Royal Rumble is Zack Starr, who enters number 30, the remaining 29 are unknown.
NXT Tag Team Championship Extreme Rules Match
A rivalry we've seen unfold over a large part of this season of NXT, The Bringers of Despair and The Saints, arguably two of the best tag teams in NXT history, if not all of CMV. With the added stipulation of Extreme Rules, who will reign supreme, will The Bringers of Despair become four time NXT Tag Team Champions or will The Saints get ever closer to becoming the longest reigning NXT Tag Team Champions.
This is the opportunity of a lifetime for Brutus, thanks to Johnny Sampson, all brutus has to do here tonight is beat whoever answers his open challenge and he'll be placed into the NXT Championship Elimination Chamber.. But who will answer the challenge?
NXT Womens Intercontinental Championship Match
The first singles Title Defense of the night we'll see the longest reigning NXT Womens Intercontinental Champion Sophia Caldwell defend against Dirty Diana who'll have to fight without Terry in her corner tonight after he was taken out by a mystery competitor just last week. Diana shouldn't fear though, she's beaten Sophia Caldwell twice over this past month in both singles and tag team action, what's more important, is that both wins came cleanly.
In what is sure to be an epic match as we see two legit fighters go at it. The now retired Pro Boxer Arthur Blackwell and the former MMA fighter Brock Lesnar will go it in a group stage match.
NXT European Championship Tables Match
The Interim NXT General Manager Johnny Sampson is looking to add a cheeky bit of spice to this rematch as the only way for Blizzard to become a two time NXT European Champion or Colin Styles to retain is to put his opponent through a table..
These two have gone through a war over this month with DSD constantly cheapshotting his former stablemate in The Authority, finally JLV would strike back with some stiff forearms leading to a win on the go home show, but is it too late for Jaymes Landon Vain or has D'Angelo St. Daniels bitten off more than he can chew.
Number One Contenders Triple Threat
Not only is this a number one contenders match, but it is for the chance to take on the NXT Womens Champion at NXT UnChained, however with the votes for the Elimination Chamber matches taking place, there a several different ways this can go.
-If the Womens IC title is voted into a chamber match, the two losers of this triple threat will take part, while the winner will go into a 1v1 match with a stipulation of their choosing against the NXT Womens Champion
-If the NXT Womens Championship is voted into a Chamber, the two losers are not guaranteed anything at UnChained and the winner of the triple threat will be placed into the 6th pod in the chamber.
-If neither Womens title is voted into the chamber match, the two losers are not guaranteed anything at UnChained while the winner will go into a 1v1 match for the NXT Womens Championship in a stipulation voted in by the fans.
NXT Television Championship Match
Both of these men go into this match tonight knowing that the former Champion, Eric Matthews will be cashing in his rematch clause on the fallout of NXT Takeover. Nick Blake is on a roll but it's never going to be easy to put down a former NXT Champion...
Two legends of CMV! The season one veteran Kevin Payne looks to take on the god of death Duo Maxwell in a must win matchup for both men. But of course only one man can walk out with the win, the question is, who?
NXT Womens Championship Extreme Rules Match
These two last fought at Rage in a Cage for the NXT Womens Championship with Jade Dynamite coming out on top, tonight Havret will be looking to settle the score, maybe we'll finally see the innocent girl of HALO become unhinged tonight, but will it be enough to stop the Dynamite Dynasty?
We could be seeing yet another Superstars career become shortlived tonight as Nick Starr is forced to put his career on the line in exchange for a shot at the NXT Championship. If Nick Starr fails to walk out a two time NXT Champion, this will be the last we see of him. Will it be enough motivation, well have to find out...
Now for the Main Event, the third annual Royal Rumble match, all of the past winners on NXT have come in at Number 30, the only confirmed Superstar for this Royal Rumble match is Zack Starr, who'll be coming in at #30. The odds are in his favor, but anything can happen in a Royal Rumble.
Last edited by Miztacular on Thu Feb 18, 2016 10:12 am; edited 1 time in total
Admin





Posts

: 5954


Join date

: 2015-03-09


Age

: 20


Location

: MizTV


Humor

: Making Sons uncomfortable



I can't win so this is a cheeky bit of fun. If anyone else decides to participate:

The Saints
???
Sophia Caldwell
Brock Lesnar
Blizzard
DSD
Sophia Gibson
Nick Blake
Duo Maxwell
Jade Dynamite
Brett Angel
Eric Matthews HOOOOOAAAAHH!!!

Tie Breaker:
Marko Punish
Eric Matthews
Osiris
Admin





Posts

: 5954


Join date

: 2015-03-09


Age

: 20


Location

: MizTV


Humor

: Making Sons uncomfortable



-  Saints
-  Cory Graves (???)
- Diana
- Lesnar
- Styles
- DSD
- Bryan
- Blake ffs
- Maxwell
- Dynamite
- Angel
- Starr

Tie Breaker
- Not any of my caws
- Not a big caw
- Not a female
Last edited by ChildishGent on Thu Feb 18, 2016 9:03 am; edited 1 time in total
_________________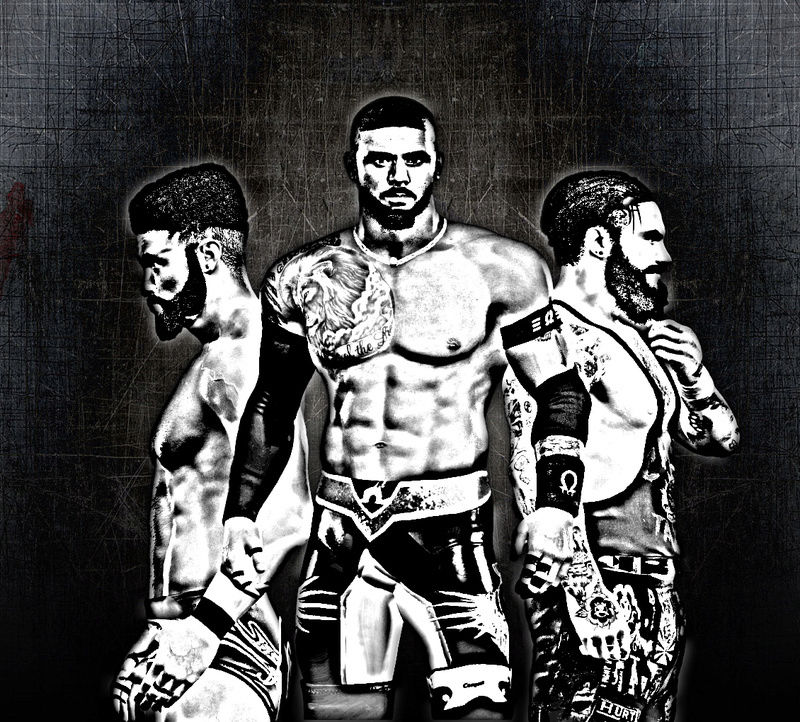 Main Event Star!





Posts

: 783


Join date

: 2015-07-19


Age

: 20


Location

: Hopewell, Virginia



If Zack Starr wins this then his whole career is based on luck

Fuk Zack Starr
_________________
Main Event Star!





Posts

: 2639


Join date

: 2015-05-13


Age

: 18


Location

: Ontario, Canada


Humor

: Dashing's jokes



The Saints
???
Dianna
Lensar
Styles
DSD
Bryan
Akira
Maxwell
Havrett
Starr
Tops Newsome

Tie Breaker:
Gerald Foster
Marko Punish
Blizzard
_________________
Accomplishments :

2018 Heel of the Year as Schmidty
2018 Newcomer of the Year as Schmidty
2018 Face of the Year as Bob Luger
2018 Promoer of the Year
1x European Champion as Schmidty
2x United States Champion as Schmidty
1x Undisputed Champion as Schmidty (current)
1x Alpha World Champion as Bob Luger
1x Dashing's ride or die chick
Main Event Star!





Posts

: 3291


Join date

: 2015-09-19


Age

: 21



Tim's Predictions

The Saints
???
Dirty Dianna
Lesnar
Colin Styles
Daniels
Dawn Bryan
Blake
Duo Maxwell
Dynamite
Brett Angel

Not going to go for the TIE Fighter... Er... Breaker.

_________________
IT'S TIME
Main Event Star!





Posts

: 2217


Join date

: 2015-08-29


Age

: 25


Location

: New York


Humor

: Slapstick



Randy Borton wrote:If Zack Starr wins this then his whole career is based on luck

Fuk Zack Starr
I want Gibson to win the rumble<3
Admin





Posts

: 5954


Join date

: 2015-03-09


Age

: 20


Location

: MizTV


Humor

: Making Sons uncomfortable



Ya how are we supposed to predict the winner to the rumble if only one guy is confirmed
_________________
Accomplishments :

2018 Heel of the Year as Schmidty
2018 Newcomer of the Year as Schmidty
2018 Face of the Year as Bob Luger
2018 Promoer of the Year
1x European Champion as Schmidty
2x United States Champion as Schmidty
1x Undisputed Champion as Schmidty (current)
1x Alpha World Champion as Bob Luger
1x Dashing's ride or die chick
Main Event Star!





Posts

: 3291


Join date

: 2015-09-19


Age

: 21



Guess

Everyone who was involved in qualifying matches is confirmed, just not officially so:
August Happytown
Boso
Gerald Foster
Osiris
Eric Matthews
Aaron Waite
Markus Reed
Blizzard
Marko Punish
Bryan Sanders
Leo Cruz
Tops Newsome
Admin





Posts

: 5954


Join date

: 2015-03-09


Age

: 20


Location

: MizTV


Humor

: Making Sons uncomfortable



Page 1 of 5 • 1, 2, 3, 4, 5

---
Permissions in this forum:
You
cannot
reply to topics in this forum