Fusion & Genesis PPV List!
-Battle Scars
-Anarchy Rulz
-Exodus
-CyberSlam
-Validation
-Point Break
-Cause & Effect
-Home Coming
-Absolution
-Purgatory
Fusion/Genesis Superstar of the Week!
Just a suggestion, but maybe we have a Hall of Fame section in the roster area. Whenever a CAW leaves that has a lot of fan support and/or multiple big title runs, big match wins(Royal Rumbles, KotR, MitB) then maybe we put them into the "Hall of Fame" so that CAW can be forever enshrined on the site, and doesn't just leave the same way a job would after a month. Want do you all think? As of now, I don't believe there would be anyone going in, but it could promote a better turnover on the roster if people want to remove their CAW without them being forgotten.
_________________
Dave Turner
Current United States Champion
3x World Champion
2x Tag Team Champion
1x U.S. Champion
1x Mr. Money in the Bank
1x Hardcore Champion
First ever Comuniverse World Heavyweight Champion
Jobber





Posts

: 90


Join date

: 2015-03-09


Age

: 24


Location

: St. Louis



THOMAS SULLIVAN!
MR 5 STAR!

But, yeah, I agree.
_________________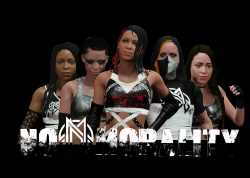 Top 10 Gent Quotes:

ChildishGent wrote:What if I smacked 14 puppies?

ChildishGent wrote:Boars before Whores

ChildishGent wrote:Got about a 50% chance of eating it before sundown

ChildishGent wrote:You'd probably see me play Gears this winter

ChildishGent wrote:Mickie James has a particular set of tittays

ChildishGent wrote:Sunshine is 100% a hollaback girl

ChildishGent wrote:Make sure to call him "Baby Jay" Omega Lee

ChildishGent wrote:Can't wait for Big Show to make his return

ChildishGent wrote:When is Kane becoming GM again?

ChildishGent wrote:Quinn is king
Admin





Posts

: 4350


Join date

: 2015-03-09


Age

: 19


Location

: MizTV



I like the idea, maybe even a "past competitors" section in the roster area, listing their acheivments, IF they have any.
Admin





Posts

: 2922


Join date

: 2015-03-08


Age

: 20


Location

: The Hood



A bit early for a HoF really lol, but then again that would depend on how long Dashing plans on doing this for. I think a Slammy's each year before you jump onto the next years game (or In Game Years) would be better, only catagoreies I can think of that we could do ATM would be Superstar Of The Year, Tag Team Of The Year, Match Of The Year and Botch/LoL Moment Of The Year. Someone would have to go back and keep track of all of the 5-Star Matches and Botch/LoL moments though be a lot of work but pretty cool.
_________________
Main Event Star!





Posts

: 571


Join date

: 2015-03-09


Age

: 25


Location

: Scotland



---
Permissions in this forum:
You
cannot
reply to topics in this forum