Fusion & Genesis PPV List!
-Battle Scars
-Anarchy Rulz
-Exodus
-CyberSlam
-Validation
-Point Break
-Regicide
-Cause & Effect
Fusion/Genesis Superstar of the Week!
Page 1 of 2 • 1, 2

Who will claim a spot in the Quarter Finals?
Zack Starr will be fighting, not only for the career of Ricky Spanish but for his own career, all of these four men want this fight, all of these men believe Zack Starr has taken something from them, but only one of them will get the chance to fight Zack Starr, and we'll find out tonight.
Only 3 matches remain in the round of sixteen, tonight we'll see the NXT Television Champion Aaron Waite take on a former NXT Television in the form of Leo Cruz for a chance to continue on in this tournament and go on to win the new Championship to be introduced at NXT iMPLOSION. The winner of this fight will head into the iMPLOSION kickoff show against Bryan Sanders, both of these men already have a match on the night, so it'll be interesting to see how they cope.
Last week these two Vixens teamed together against Dawn Bryan and Tia Powley in winning fashion, but, this Sunday at NXT iMPLOSION inside the Hell in a Cell, there'll be no friendships, it'll be a free for all and so tonight, to emphasize that, these two challengers will go one on one in singles action for one last chance for some last minute momentum before going into the biggest event of the year.
Tonight we find out the final man in the European Championship Ladder Match at iMPLOSION as Erik Bolstad looks to take on a vintage NXT mystery competitor to be selected by Johnny Sampson. Bolstad pulled off a huge upset beating the European Champion, Blizzard in his debut and will be looking to do it again on the biggest stage of them all in just four days time.
All four men involved in this tag team match will be participating in Championship matches at NXT iMPLOSION in just four days time and so winning this match tonight is imperative for some last minute momentum. The Bringers of Despair will be defending against one of the fastest rising teams in NXT history, Gerald Foster and Kurasuke of the fast cats, while their opponents tonight, will be respectively challenging for the NXT Television Championship against Aaron Waite, and the NXT Championship against Marko Punish in the Main Event.
Both of these women normally fight with managers in their corner, but at NXT iMPLOSION, both will be participating in matches without a manager, and so tonight, in preparation they'll be taking on eachother in singles action. Lexin Damjen will be looking to defend against Sophia Gibson, while Dirty Diana will take part in a falls count anywhere match with her long time rival, Jade Dynamite.
Two of the odds on favourites to win the tournament collide tonight in the Main Event for a spot in the Quarter finals of the biggest tournament in CMV history, with the winner being crowned CMV's newest Championship, both of these men have plenty of accolades to their name, Marko Punish, the current NXT Champion, a former NXT European Champion and former NXT Tag Team Champion takes on the one and only, illustrious Eric Matthews, a former two time NXT Champion and former NXT Television Champion in what is to be one for the ages.
House Show
Vincent Trowell Vs Wendell Grace [Knockout Stage Match]
Gerald Foster & Kurasuke Vs The Stylists [Tag Team Action]
Nancy Hurt Vs Ashleigh Infinitee [Qualification Match]
Blizzard, Suraci & Doug Thompson Vs JLV, DSD & Chet Taylor [3v3 Tag Team Action]
Sophia Gibson Vs Kendra McArthur
NXT iMPLOSION Card so far
Marko Punish Vs August Happytown
Kane Vs Johnny Sampson
Aaron Waite Vs Tops Newsome
Lexin Damjen Vs Sophia Gibson
Chet Taylor Vs Eric Matthews
Suraci Vs DSD
NXT European Championship Ladder Match
Jade Dynamite Vs Dirty Diana
The Bringers of Despair Vs The Mega Cats
NXT Womens Intercontinental Championship Hell in a Cell
_________________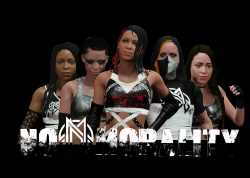 "90 OvR cap"

Admin





Posts

: 5076


Join date

: 2015-03-09


Age

: 20


Location

: MizTV


Humor

: SlymR is Irish



Looking forward to this one. Hopefully I can catch it live.
_________________
My Characters
Cassie Maverick - 2x IC Champion, 2x Vixen's Champion
Mr. Showtime - 1X Tag Team Champion
Bill Maverick
Rage
Gluttony
The Jezebels (Susanna and Valderiss)
Main Event Star!





Posts

: 840


Join date

: 2015-09-13



Gerald Foster & Kurasuke Vs The Stylists [Tag Team Action]

--

Being thrown onto the house shown hurts as it is, but not even using our name is just salt on the wound.
I didn't want to use the wrong name<3
_________________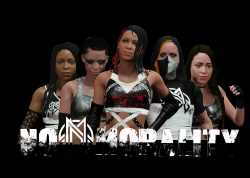 "90 OvR cap"

Admin





Posts

: 5076


Join date

: 2015-03-09


Age

: 20


Location

: MizTV


Humor

: SlymR is Irish



A nice stacked card this week

_________________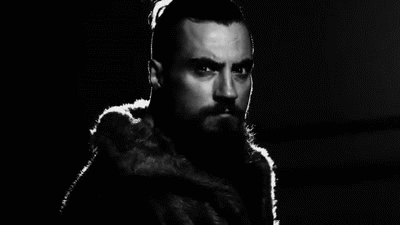 Ryan Kent
1x NXT champion
Former money in the bank holder!
1x Undisputed champion
1X NXT tag champs
1X CMV Tag Champs
1x Hardcore Champion
1x International champion
1x Light Heavyweight champion
CMV second ever grand slam champion!
Samantha Steel
2x Womens IC Champion
Main Event Star!





Posts

: 527


Join date

: 2015-03-28


Age

: 96


Location

: United Kingdom



There is no wrong name you fool
_________________
Main Event Star!





Posts

: 2450


Join date

: 2015-09-19


Age

: 21



I'll be there for the show but Fury might not be. Tad late for her.
_________________
My Characters
Cassie Maverick - 2x IC Champion, 2x Vixen's Champion
Mr. Showtime - 1X Tag Team Champion
Bill Maverick
Rage
Gluttony
The Jezebels (Susanna and Valderiss)
Main Event Star!





Posts

: 840


Join date

: 2015-09-13



since you simmed the weeping cats match, i reported you on twitch for harassment
Page 1 of 2 • 1, 2

---
Permissions in this forum:
You
cannot
reply to topics in this forum