Fusion & Genesis PPV List!
-Battle Scars
-King of the Ring
-Exodus
-CyberSlam
-Tag Team Cup
-Validation
-Dark Carnival
-Point Break
-Regicide
-Wild Card
-Cause & Effect
-Emergence
-Home Coming
-Absolution
-Final Stand
-Purgatory
Fusion/Genesis Superstar of the Week!
Page 1 of 2 • 1, 2

Next week on Monday night Fusion, Jacob Ziegler will make his defense of the CMV Anarchy championship versus Sushi-X! Under the rule of Johnny Sampson, he's giving the CMV universe the opportunity to vote for which type of bout they should collide in!
Monday night Fusion: Episode 43!
LIVE from the UW–Milwaukee Panther Arena in Milwaukee, Wisconsin!!!Ascendance card thus far!
(Subject to change.)
-Randy Borton vs. Kendall Wolfe vs. Bryan Novak (c) for the CMV Undisputed World Heavyweight championship!
-Kitty Quinn-Belle (c) vs. Jade Divine for the CMV Vixens championship!
The first annual Queen of the Ring tournament!
First round match-ups:
-Big Bad Briggs vs. Cassie Maverick
-Alexia Stroud vs. Fury
-Casey Wilson vs. Aura
-Megan Cooper vs. Cass LaFave
----- ----- ----- ----- -----
Fresh of the heels of an amazing night at Purgatory, the road to the fourth annual Ascendance is now clear of all obstacles, the once a year extravaganza now peaking over the horizon. But that doesn't mean that the action ceases for even a moment, there's still six weeks left until the show of shows and everyone and their mother is clamoring for a chance to be showcased on the stage of immortals. These two men are not excluded from that equation as the newly signed, Azreal, and his foe, the mountainous, Headhunter, both make their Fusion debut in a rematch from last week's Genesis!
Following Big Duke Briggs and Buzzsaw Jack's victory last night at Purgatory to become the first ever CMV Tornado Tag Team champions, X-Gen's, Quantum, is anything but happy for them. Following an altercation backstage before the show started here tonight, the four-time Tag Team champs and original X-Gen founders, Sushi-X and Quantum, have challenged The Briggs Family to a match to see what would have happened last night had management allowed The Asian Sensation to be The Hell Hound's partner instead of Ryan Kent.
Though finally getting vengeance for his brother on Duke Briggs by defeating him last night in a Last Man Standing match, it's still unclear for Elijah Stewart exactly when DJ Moore, if ever, will be returning to CMV. That leaves the former Tag Team champion solo for the time being, as he looks to follow up on his previous victory with another one here tonight over Bob Luger!
In the realm of what could have been, we'll see the former Vixens champion, Fury, look to recuperate from the tough loss of her title last night, as she locks up with the first ever Vixens mini Royal Rumble winner and the women who will challenge Quinn-Belle for the crown jewel at Ascendance, Jade Divine!
Milkimania ran wild last night as Randy Borton recaptured his chance to main event the show of shows when he defeated the 2018 Royal Rumble winner, Kendall Wolfe. Now, with Ascendance just six weeks away and their date with the Undisputed World Heavyweight champion, Bryan Novak, made official, we'll see an unlikely alliance as the two superstars pair up to tangle with the reigning CMV World Tag Team champions, Fast & Furious!
The anonymous general manager revealed himself to the CMV universe last night at Purgatory, when Intensity GM, Johnny Sampson, promised that he'd make CMV great again. While many were outright opposed to Sampson taking the reigns as the boss, many were more than pleased with his first actions being a Queen of the Ring tournament, and then to rehire the previously dropped, Jaxon Jordan! There's certainly change coming to Fusion and Genesis; but is that good . . . Or bad? Either way, Double J makes his long-awaited return to the ring when he goes toe to toe with the NEW International champion, Chris Andrews!
Proving the doubters wrong yet again, Bryan Novak was able to retain his Undisputed championship against JustIN Sane after one hell of an encounter. With his place in the main event of this year's Ascendance now guaranteed, Novak needs all of the preparing he can muster, and certainly his opponent here tonight, the man who took down Sushi-X inside of Hell in a Cell just twenty-four hours ago, Hayden, will keep the champion on his toes, while also attempting to insert himself into his third straight Ascendance main event.
Last edited by Mr. Dashing on Mon Jun 06, 2016 12:36 am; edited 1 time in total
_________________
1x CMV Anarchy champion
1x CMV Tag Team champion
Bludgeon
1x Mr. Money in The Bank, 2x World Heavyweight Champion, 1x United States champion, Glammy award for Feud of the Year, Glammy Award for Heel of the Year
Xander Slate
Lol
Admin





Posts

: 3988


Join date

: 2015-03-09


Age

: 20


Location

: The Hood


Humor

: Knock knock!



oh damn Andrews vs JJ, I've faced him so many times as Bacon and Tops in JJ's fed never as Andrews though... Will Andrews suffer a hashtag or can The Bloody Brit spoil Johnny Sampson's plans with some Revenge!!!! Should be a good match.... Oh and they're the only 2 guys to have pinned Morgan Jackson.
_________________
1x CMV Television Champion - Top's Newsome
1x CMV Womens Undisputed Champion - Quinn-Belle
1x CMV Vixens Champion - Quinn-Belle
1x CMV Undisputed Champion - Chris Andrews
1x CMV International Champion - Chris Andrews
2x CMV Anarchy Champion - Chris Andrews
1x CMV Wold Tag Team Champion (Divine Affairs w/Paul Divine but Divine vacated his tag belt, making Brit Solo Tag Team Champ)
1x CMV Womans Intercontinental Champion - Dawn Bryan
1x CMV Tag Team Champion - Kid Campbell (Gladiators w/ Rashad Rockwell)
2x CMV Light Heavyweight Champion - El Jefe
1x CMV Tag Team Champion - Don Bishop (The Wanderers w/ Gavin Extreme)
Main Event Star!





Posts

: 3297


Join date

: 2015-12-11


Age

: 99


Location

: (NEAR)... Leeds, England


Humor

: yes :D



_________________
Accomplishments :

2018 Heel of the Year as Schmidty
2018 Newcomer of the Year as Schmidty
2018 Face of the Year as Bob Luger
2018 Promoer of the Year
1x European Champion as Schmidty
2 x United States Champion as Schmidty
1x Alpha World Champion as Bob Luger
Main Event Star!





Posts

: 2958


Join date

: 2015-09-20


Age

: 21



-Megan Cooper vs. Cass LaFave
Again, can you not, please? ty
Main Event Star!





Posts

: 2292


Join date

: 2015-03-10



I doubt a Wrestling show setup could fit in the Panther arena
_________________
Luther Thunder: 1x European Champion
Rashad Rockwell:1x Tag Team Champion with Kidd Campbell
Eligah Stewart
: 1x Tag Champion with DJ Moore
Jimmaurie Williams
:  2x CMV International Champion. Debut Episode 109.
Parker: 1x European Champion
Anthony Brown: 1x Television Champion
Main Event Star!





Posts

: 2114


Join date

: 2015-08-18


Age

: 14


Location

: Near Earth


Humor

: South Park



I should be there this time around.
_________________
My Characters
Rage - Current CMV Global Champion
Cassie Maverick - 2x IC Champion, 2x Vixen's Champion
Mr. Showtime - Former Tag Team Champion
Bill Maverick
Gluttony
The Jezebels (Susanna and Valderiss)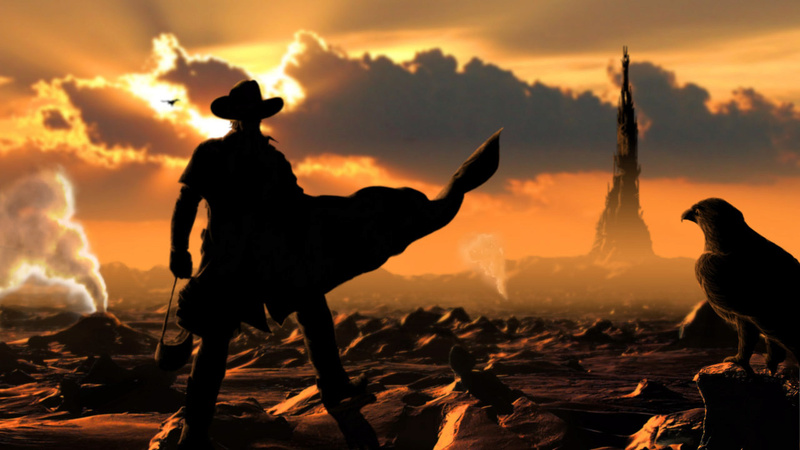 Main Event Star!





Posts

: 968


Join date

: 2015-09-13



Admin





Posts

: 3988


Join date

: 2015-03-09


Age

: 20


Location

: The Hood


Humor

: Knock knock!



I got work so might miss the stream if so ill watch the replay or youtube
_________________
Amber Briggs(Ferocity) - 1x CMV Vixens Champion(Inaugural)
Duke(Genesis) - 1x Tornado Tag Team Champion w/ Buzzsaw Jack (Inaugural)
Andrew Briggs(Fusion) - 2x CMV LHW Champion
The Hooligans(Fusion)-
The Briggs Family & Friends
Xbox Live Gamertag: Purple oFireo Midcard Playboy





Posts

: 247


Join date

: 2015-03-26


Age

: 23


Location

: NS, Canada


Humor

: Eh! What's this aboot?



_________________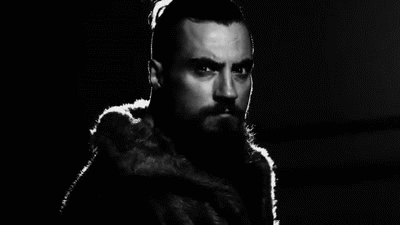 Ryan Kent
1x NXT champion
Former money in the bank holder!
1x Undisputed champion
1X NXT tag champs
1X CMV Tag Champs
1x Hardcore Champion
1x International champion
1x Light Heavyweight champion
The man with the most title defences in CMV history!
CMV second ever grand slam champion!
Sean Kent
1x Fusion tag champs
Main Event Star!





Posts

: 573


Join date

: 2015-03-28


Age

: 16


Location

: United Kingdom



Page 1 of 2 • 1, 2

---
Permissions in this forum:
You
cannot
reply to topics in this forum