Fusion & Genesis PPV List!
-Battle Scars
-King of the Ring
-Exodus
-CyberSlam
-Tag Team Cup
-Validation
-Dark Carnival
-Point Break
-Regicide
-Wild Card
-Cause & Effect
-Emergence
-Home Coming
-Absolution
-Final Stand
-Purgatory
Fusion/Genesis Superstar of the Week!
Page 1 of 2 • 1, 2

Who'll be joining the Money in the Bank alongside Rubik?
Opening off tonights show we'll see the debut of Carlos, facing off against the man hoping to one day be the greatest Champion "of all the times" Angelo Boulay, it will not be an easy one for Carlos but can he kick his UnMatched career off with a big win?
Number One Contenders Match
Up next we'll be finding out who Schmidty will be making his first Title defense against as the former three time CMV Television Champion Lorin Seoul takes on the man with a little bit of a grudge against Schmidty for walking out on a tag match last week and it would surely mean the world for Lovely Lewis if he was to win here tonight and get the shot at Schmidty and potentially win the European Title. However it won't be easy for Lewis, as he takes one of the longest standing members of the roster.
Dirty Diana takes to the ring for the first time in singles action since winning the CMV Womens Championship at Redemption Road against two former Womens Champions, Sophia Gibson and Lexin Damjen. Tonight she goes one on one with a former CMV Womens Intercontinental Champion in the form of Dawn Bryan as both Vixens look to pick up solid momentum.
The former European and Television Champion Leo Cruz takes to arms tonight against the only man currently confirmed to be in this years Money in the Bank Ladder match, the newly returned Rubik, a win here could be crucial for Leo Cruz in case Rubik goes on to win the briefcase and then the CMV World Championship would line him up nicely for a potential shot long down the line, this is a tough contest to call, but who'll come out on top.
Money in the Bank Qualifier
Tonight we'll be finding out the second of three guys entering the Money in the Bank ladder match in just over a month at Climb 2 Fame as we see the mammoth of a man KC Dillashaw take on this years Royal Rumble winner, August Happytown and the masked man, formerly part of the Jungle Cats, Kurasuke in a match in which we'll be seeing the winner join up with Rubik in the Money in the Bank match at Climb 2 Fame.
In tonights Co-Main Event we'll see the anticipated debut of Kristen Page after she single handedly removed Jade Dynamite from the Womens Championship Match costing her the belt, just last week we saw her attempt to get in a cheap shot after Dynamites match and so tonight, she'll be on the lookout for Dynamite to get involved as she takes on a tough foe in the form of the former CMV Womens Champion, Lexin Damjen.
In tonights Main Event we see two huge names collide as D'Angelo St. Daniels squares up against the current CMV World Champion, Marko Punish in a bout that the UnMatched General Manager Kane will be sitting backstage watching with glee as two of his biggest foes square up in what is sure to be a WAR, with Kane looking towards a match with DSD at Arrival and Sunshine looking unto a match with Marko at Arrival.
House Show
Ashley Carter Vs Ann Arctica
Buddy and Brutus Vs The Saints
Schmidty Vs Colin Styles
_________________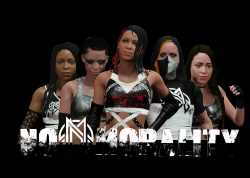 Admin





Posts

: 5708


Join date

: 2015-03-09


Age

: 20


Location

: MizTV


Humor

: Making Sons uncomfortable



Any plans for when this will be streamed? looks like a pretty can't miss card!
_________________
MATT "MJ" JEFFERSON
Second Annual CMV tag team cup winner (with Eric Thunder)
CMV World tag team champion (1 time with Eric Thunder)
AURA
ERIC THUNDER
Second Annual CMV tag team cup winner (With Matt Jefferson)
CMV World tag team champion (1 time with Matt Jefferson)
LEX NIGHT
BJORN WOLFFE
RACHEL GRANT
ZACH SMITH
Midcard Playboy





Posts

: 473


Join date

: 2016-01-14


Age

: 17


Location

: Nunya



i love that seoul is an option for contender over kurasuke
After Ascendance weekend. Most likely Monday depends if dashing intends on streaming 3 days straight.
_________________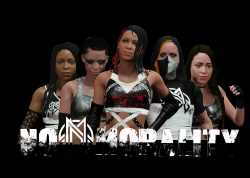 Admin





Posts

: 5708


Join date

: 2015-03-09


Age

: 20


Location

: MizTV


Humor

: Making Sons uncomfortable



Hey Miz.
You download the revised moveset for Lovely Lewis?
It's still up on CC. Should be easy to find.
_________________
My Characters
Rage - Current CMV Global Champion
Cassie Maverick - 2x IC Champion, 2x Vixen's Champion
Mr. Showtime - Former Tag Team Champion
Bill Maverick
Gluttony
The Jezebels (Susanna and Valderiss)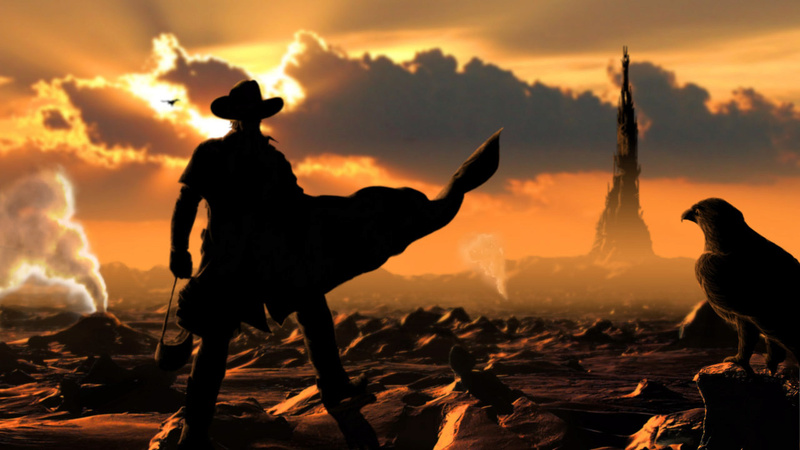 Main Event Star!





Posts

: 975


Join date

: 2015-09-13



Schmidty's leaving with the title at midnight.
_________________
Accomplishments :

2018 Heel of the Year as Schmidty
2018 Newcomer of the Year as Schmidty
2018 Face of the Year as Bob Luger
2018 Promoer of the Year
1x European Champion as Schmidty
2 x United States Champion as Schmidty
1x Alpha World Champion as Bob Luger
Main Event Star!





Posts

: 2965


Join date

: 2015-09-19


Age

: 21



why can't you say his name right
_________________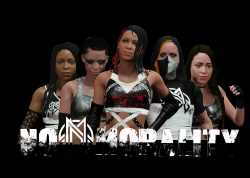 Admin





Posts

: 5708


Join date

: 2015-03-09


Age

: 20


Location

: MizTV


Humor

: Making Sons uncomfortable



if only you could book him right
Page 1 of 2 • 1, 2

---
Permissions in this forum:
You
cannot
reply to topics in this forum