Fusion & Genesis PPV List!
-Battle Scars
-Anarchy Rulz
-Exodus
-CyberSlam
-Validation
-Point Break
-Regicide
-Home Coming
-Absolution
-Purgatory
Fusion/Genesis Superstar of the Week!
Page 1 of 4 • 1, 2, 3, 4

Will Dirty Diana be able to handle the former Champ at Arrival?
Marko Punish Vs Sunshine
Kane Vs D'Angelo St. Daniels
Zack Starr/Ricky Spanish Vs Aaron Waite/Johnny Sampson
Schmidty Vs Lorin Seoul
The Bringers of Despair Vs Buddy and Brutus
Dirty Diana Vs Sophia Gibson

After debuting in a shock upset defeat just two weeks ago to one of the members of Anonymous, tonight, the bad blood continues after a reject handshake following their match a fortnight ago tonight, Brock Samuels will look to avenge his loss with a win over the Phantom of Anonymous, the big man.
Money in the Bank Qualifier
Omega Lee cannot afford to turn up to his match tonight in the same fashion as last week against Gavin Extreme who now has a Number One Contenders match further up the card for the Television Championship. Nonetheless, tonight, Omega Lee takes on the Norwegian Amateur wrestler, Erik Bolstad to determine the second Money in the Bank contender from Intensity.
Two sides have seemingly formed with Kristen Page and Raven Skye joining up against the dominance of Jade Dynamite and Lexin Damjen, two of the most powerful Vixens in CMV history, but will they be able to hand the temporary alliance forming between two of CMV's darkest Vixens, time will only tell. Raven Skye has already beaten a concussed Jade Dynamite, as she looks to take on Lexin Damjen here tonight.
The Stylists are having a rough time at the moment, ever since their run of dominance came to a halt at the hands of Buddy and Brutus they've failed to find their former selves, and it gets no easier for them tonight as they take on the Bringers of Despair who are on their way to their fourth month with the CMV Tag Team Championships.
Number One Contenders Match
Both of these men are looking for an opportunity, Dave Skylark, with a year off came back at Redemption Road to a crushing defeat for the belt, but he has one more chance, he can't afford to let it slip away, while on the other hand, Gavin Extreme picked up the biggest win of his career last week, beating Omega Lee in shocking fashion. He now has his chance to jump up the card and challenge Tops Newsome for the title in just over a weeks time, this is an important match for both men, but only one can walk out the winner.
In tonights Co-Main Event, we'll see the current CMV Womens Champion side with the Vixen who lost her number one contenders match last week, Jessica Brooks, to take on the current CMV Womens Intercontinental Champion, Ashleigh Infinitee who sides with the newly crowned Number One Contender for the Womens Title, and the former Champion, who was not pinned for the belt, Sophia Gibson in tag team action.
Chet will have to answer for his actions last week here tonight, as Aaron Waite was forced to fight two men, Cody Douglas and Chet Taylor when the tides were turned on him, switching him from the team of two, to being on his own against two. He held his own and tonight he's looking for payback.
Tia Powley Vs Nancy Hurt
Eric Matthews Vs Don Bishop
Tops Newsome Vs Akira
_________________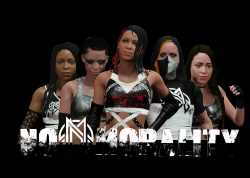 "90 OvR cap"

Main Event Star!





Posts

: 1574


Join date

: 2015-08-29


Age

: 25


Location

: New York


Humor

: Slapstick



Nah, working till 11, will stream tomorrow at around midnight GMT.
_________________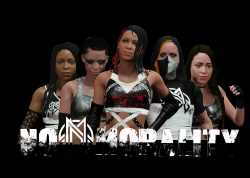 "90 OvR cap"

oh so now im just house show material.... jerk,   might as well make them clean CMV  toilets too while  you're at it.
_________________
1x CMV Television Champion - Top's Newsome
1x CMV Vixens Champion - Kitty Quinn-Belle
1x CMV International Champion - Chris Andrews
2x CMV Anarchy Champion - Chris Andrews
1x CMV Tag Team Champion (Divine Affairs w/Paul Divine)
1x CMV Womans Intercontinental Champion - Dawn Bryan
1x CMV Tag Team Champion - Kid Campbell (Gladiators w/ Rashad Rockwell)
2x CMV Light Heavyweight Champion - El Jefe
Main Event Star!





Posts

: 2469


Join date

: 2015-12-11


Location

: Leeds, England


Humor

: yes :D



Tops, Doc is coming after that title. On his quest to become a five time TV champ then retire.
_________________
Main Event Star!





Posts

: 2237


Join date

: 2015-09-19


Age

: 21



_________________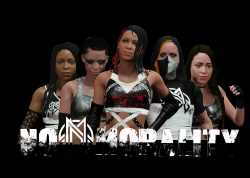 "90 OvR cap"

_________________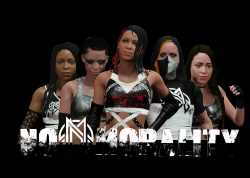 "90 OvR cap"

I was going to do the main show today and the house show tomorrow, but instead I'm going to do both tomorrow. Just finished a 15 hour shift and I'm back in at 7am tomorrow, feeling a little more drained than expected.
_________________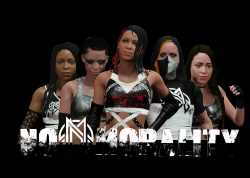 "90 OvR cap"

Main Event Star!





Posts

: 2237


Join date

: 2015-09-19


Age

: 21



Page 1 of 4 • 1, 2, 3, 4

---
Permissions in this forum:
You
cannot
reply to topics in this forum