Fusion & Genesis PPV List!
-Battle Scars
-Anarchy Rulz
-Exodus
-CyberSlam
-Validation
-Point Break
-Cause & Effect
-Home Coming
-Absolution
-Purgatory
Fusion/Genesis Superstar of the Week!
Page 1 of 3 • 1, 2, 3

Stream Times
Tuesday: 4pm GMT-Intensity
Wednesday: 9pm GMT-UnMatched
Friday: 8pm GMT-Intensity
Saturday: 9pm GMT-UnMatched
Climb 2 Fame Card
(Subject to change)
Money in the Bank Ladder Match
D'Angelo Saint Daniels V. Rubik V. August Happytown V. Chris Adams V. Logan Hail V. Omega Lee
Kane Vs Sunshine
Match One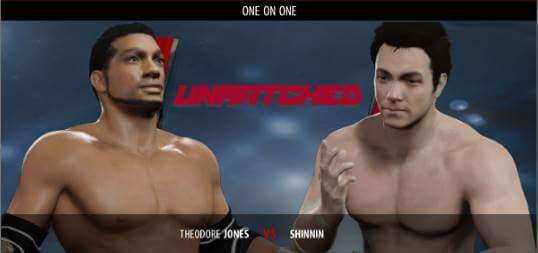 Tonight we'll see yet another debuting Superstar as fitness buff Theodore Jones takes on the mysterious Shinnin, who's started a war with Cole Savage and Co, Shinnin will need to be on watch tonight which could be a huge opportunity for TJ to steal it.
Match Two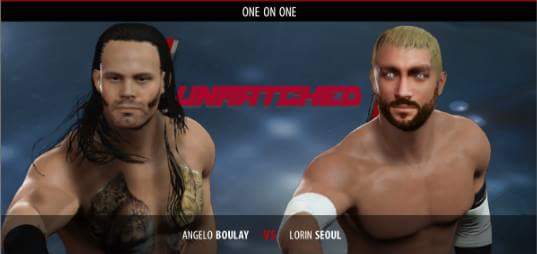 After having his match taken away from him in last weeks Main Event, Lorin Seoul will step down to take on Angelo Boulay in hopes that Schmidty will not make his presence known for tonights show.
Match Three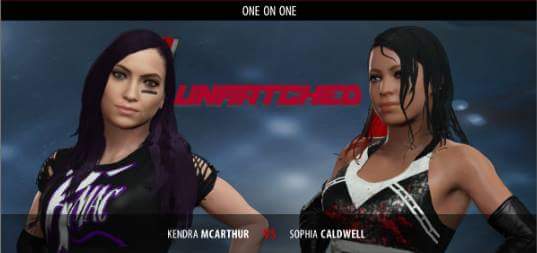 After a month away from action, Sophia Caldwell returns to action tonight with a new look and a change in attitude will she return in dominant fashion or will Kendra McArthur show the world that Caldwell just isn't good enough
Match Four
A match for the ages as we see two of the most dominant teams in CMV history battle it out in tag team action as the current champs The Bringers of Despair take on the three time Champs,  The Saints in a throwback match for the ages (FUCK this match rather see gladiators
(how are they gladiators)
have a match)
Match Five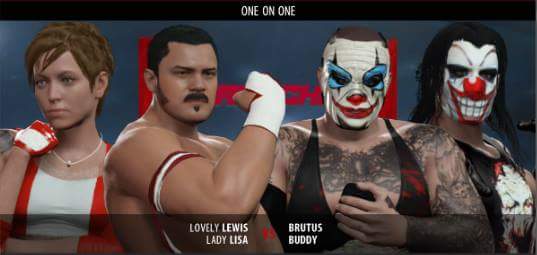 The second Semi Final match is set between Lovely Lewis and Brutus with the winner going on to take on Luther Thunder next week to earn the chance to fight Happytown for a spot in this years Money in the Bank ladder match!
Match Six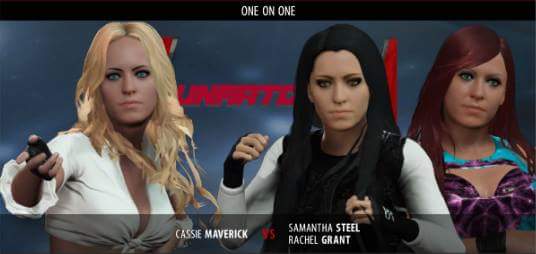 We've seen Cassie beat two former CMV Womens Intercontinental Champions in the form of Ashleigh Infinitee and Dawn Bryan, and she ended the streaks of Maddy Zendran and Ashley Carter, well tonight she steps up against the current Womens Intercontinental Champion Samantha Steel to show the world how good she really is.
Main Event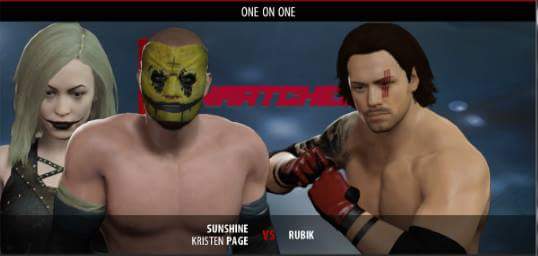 In tonights Main Event we see Sunshine take to the ring against the first man who qualified for this years money in the bank, Rubik who's looking for a big win. However Sunshine will coming into this match full of confidence after breaking away from Kane, but could he be too confident?
House Show
Ashley Kelly-Nancy Hurt
The Wanderers-The Stylists
James Kelly- August Happytown
Last edited by ChildishGent on Tue Aug 16, 2016 6:00 pm; edited 2 times in total
_________________
F*CK BOLSTAD
F*CK Wrestling Originals
Main Event Star!





Posts

: 613


Join date

: 2015-07-19


Age

: 19


Location

: Hopewell, Virginia



It's like you don't want people to watch with this Saints vs. BoD shit
Admin





Posts

: 2922


Join date

: 2015-03-08


Age

: 20


Location

: The Hood



he only does this to piss us off
_________________
Main Event Star!





Posts

: 1966


Join date

: 2015-05-13


Age

: 17


Location

: Ontario, Canada



Savage rip Gladiators lol
_________________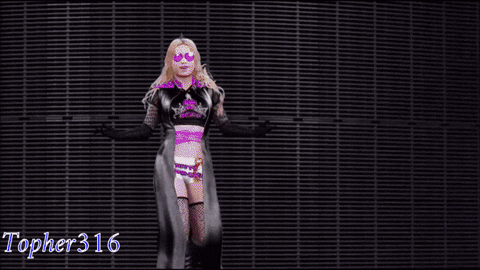 1x CMV Television Champion - Top's Newsome
1x CMV Vixens Champion - Kitty Quinn-Belle
1x CMV International Champion - Chris Andrews
2x CMV Anarchy Champion - Chris Andrews
1x CMV Womans Intercontinental Champion - Dawn Bryan
1x CMV Tag Team Champion - Kid Campbell (Gladiators w/ Rashad Rockwell)
Main Event Star!





Posts

: 1895


Join date

: 2015-12-11


Location

: Leeds, England



Still no Zodiak, But good card.
_________________
]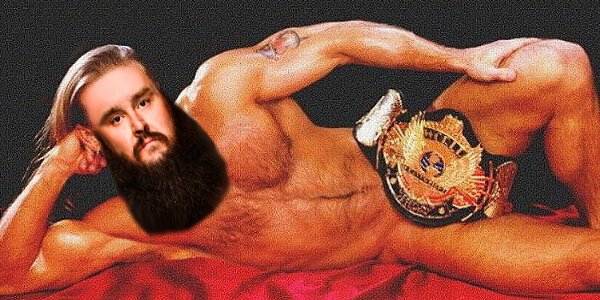 Midcard Playboy





Posts

: 428


Join date

: 2016-07-18



gent how could you not fight for LEO CRUZ to get booked
_________________
Main Event Star!





Posts

: 1445


Join date

: 2015-03-09



Mr. Dashing wrote:It's like you don't want people to watch with this Saints vs. BoD shit
Lowkey telling me not to book sons caws
_________________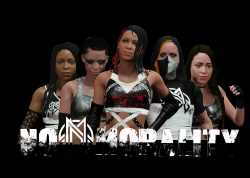 Top 10 Gent Quotes:

ChildishGent wrote:What if I smacked 14 puppies?

ChildishGent wrote:Boars before Whores

ChildishGent wrote:Got about a 50% chance of eating it before sundown

ChildishGent wrote:You'd probably see me play Gears this winter

ChildishGent wrote:Mickie James has a particular set of tittays

ChildishGent wrote:Sunshine is 100% a hollaback girl

ChildishGent wrote:Make sure to call him "Baby Jay" Omega Lee

ChildishGent wrote:Can't wait for Big Show to make his return

ChildishGent wrote:When is Kane becoming GM again?

ChildishGent wrote:Quinn is king
Admin





Posts

: 4349


Join date

: 2015-03-09


Age

: 19


Location

: MizTV



how possible is it to get one of savage's friends in Jones' corner
_________________
Main Event Star!





Posts

: 1445


Join date

: 2015-03-09



Could probably do that? What for this show or in the future?
_________________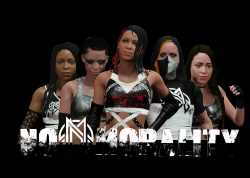 Top 10 Gent Quotes:

ChildishGent wrote:What if I smacked 14 puppies?

ChildishGent wrote:Boars before Whores

ChildishGent wrote:Got about a 50% chance of eating it before sundown

ChildishGent wrote:You'd probably see me play Gears this winter

ChildishGent wrote:Mickie James has a particular set of tittays

ChildishGent wrote:Sunshine is 100% a hollaback girl

ChildishGent wrote:Make sure to call him "Baby Jay" Omega Lee

ChildishGent wrote:Can't wait for Big Show to make his return

ChildishGent wrote:When is Kane becoming GM again?

ChildishGent wrote:Quinn is king
Admin





Posts

: 4349


Join date

: 2015-03-09


Age

: 19


Location

: MizTV



Page 1 of 3 • 1, 2, 3

---
Permissions in this forum:
You
cannot
reply to topics in this forum