Fusion & Genesis PPV List!
-Battle Scars
-King of the Ring
-Exodus
-CyberSlam
-Tag Team Cup
-Validation
-Dark Carnival
-Point Break
-Regicide
-Wild Card
-Cause & Effect
-Emergence
-Home Coming
-Absolution
-Final Stand
Fusion/Genesis Superstar of the Week!
Will Brett Angel bounce back tonight?
Stream Time
Today-UnMatched #14: 7pm GMT
Sunday-Intensity #14: 11:30pm GMT
Kicking off tonight's show we see UnMatched's four newest stars take to the ring in Fatal Four Way action, with only one of the having made their debut so far this could become a very important matchup for all four men who are desperate to stand out to the CMV Universe.
Last week on Intensity Sophia Caldwell formed No Morality with Compromise, and tonight, their newest Initiate Emily is to put to the test against a former CMV Womens Champion to show the world what exactly happens when you look at the world in Black and White. But just how many more are their in No Morality, we'll have to find out,
After coming out last week and admitting to being the one behind the attack on Nick Starr at Climb 2 Fame, tonight we see the in ring return of the Austrian Death Machine Ringo Maxx, with his intentions still unknown will Markus Reed have enough in the locker to stop him in his tracks?
After taking a loss alongside the European Champion Lorin Seoul in tag action last week, tonight Marko Punish looks to bounce back as he takes on a former European and Television Champion in the form of Leo Cruz, with Brett Angel looming on the horizon Marko needs a win, but will tonight be his night?
After being given the night off by Kristen Page last week, and now being targeted by D'Angelo St. Daniels, Sunshine will need to be on watch tonight as he steps into the ring with this years Royal Rumble winner August Happytown. With a target on his back and one of the most driven superstars on the roster out to get him, will the broken one will be able to keep his semi detached mind on the match tonight or will he allow August to pull off the upset win.
After Dynamites attack failed to cost Kristen Page the belt last week, and with Dirty Diana looking to win back her title in three weeks time, tonight the current General Manager Kristen Page has decided to book her two biggest opponents in a tag match with two very strong opponents with the former Womens Champion Lexin Damjen and the former Womens Intercontinental Champion in Ashleigh Infinitee. The real question is will Dynamite and Diana be able to work together, we know they certainly don't get along, but a win is crucial tonight.
After picking up a huge upset loss last week to Rubik, tonight Brett Angel steps into the ring against on half of the CMV Tag Team Champions Christian Shaw who will as always be accompanied to the ring by his tag team partner as the two Champions collide in a rare matchup. Angel will want to bounce back with a win tonight to show the world the ring rust is non existent as he takes on one half of the CMV Tag Team Champions Christian Shaw.
House Show:
Rachel Grant Vs Kendra McArthur
Lorin Seoul Vs Rubik
Aerora Vs Betty Meyers
Last edited by Miztacular on Sat 3 Sep 2016 - 12:45; edited 4 times in total
_________________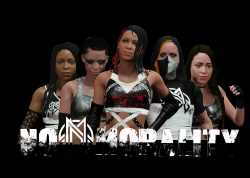 pls ignore that main event
_________________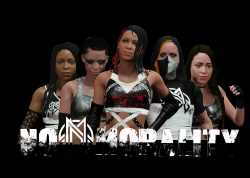 Waiting for the screenshot to upload for the Main Event
_________________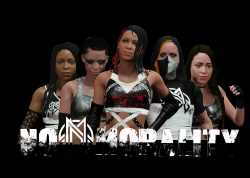 Live in like just over 2 hours
_________________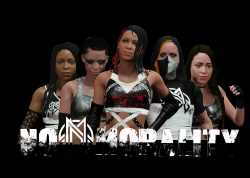 _________________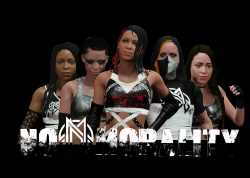 Just waiting on a Gent promo, as soon as it's up I'll be live.
_________________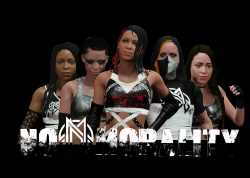 F it, going live, Gent will post it during the stream.
_________________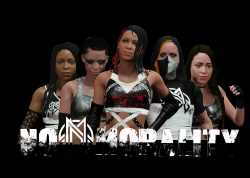 ---
Permissions in this forum:
You
cannot
reply to topics in this forum