Fusion & Genesis PPV List!
-Battlescars
-King of the Ring
-Exodus
-CyberSlam
-Tag Team Cup
-Validation
-Dark Carnival
-Point Break
-Regicide
-Wild Card
-Absolution
-Emergence
-Home Coming
-Cause & Effect
-Final Resolution
-Purgatory
-Ascendance
Fusion/Genesis Superstar of the Week!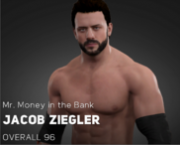 Page 1 of 4 • 1, 2, 3, 4

Who's your favorite current champion on Fusion?
Thursday Night Genesis #55!
LIVE from Alliant Energy Center in Madison, Wisconsin!!!
Anarchy Rulz card thus far! (Subject to change.)
-Hayden vs. JustIN Sane (c) for the CMV Undisputed World Heavyweight championship!
-Shiloh Gray vs. Chris Andrews in an Anarchy Rulz match!
-Anarchy Rulz gauntlet match for the CMV Light Heavyweight championship!
-Mike Grizzly vs. Billy Weaver in a Last Man Standing match!
-Angelica Jones vs. Quinn-Belle in a Submission match!
-Bob Luger vs. ? ? ? in an Anarchy Rulz match!
-Parker vs. Chris Andrews (c) in a 2/3 Falls match for the CMV Anarchy championship!
-Sushi-X vs. Quantum!
-Azreal vs. Tim LaFave (c) in a TLC match for the CMV International championship!

- - - | - - - | - - -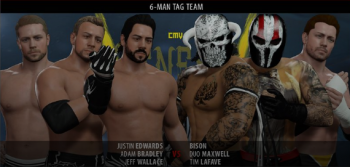 At the beginning of the show, Tim LaFave brought the crowd to a fever pitch. As he was exiting for the gorilla position, WEB would appear and attempt to disparage LaFave's words to the crowd. Angered, Tim challenged WEB then and there. But not before The Empire of Pain would step out and not allow Tim to THROTTLE WEB alone. Before the war could break out, Genesis general manager, Dave Turner, would book this match to kick off the show!
CMV Light Heavyweight Championship Match!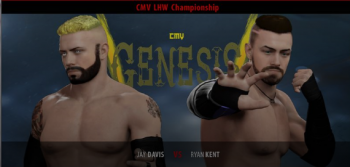 The hands of fate bless Jay Davis with a title match. While his career has been abysmal at best; his persistence and determination has been on par with some of the more charismatic superstars on either roster. Ryan Kent despite his disinterest carrying the Light Heavyweight championship, sure fights like he wants it. Will he show that same passion here tonight as Davis goes toe-to-toe with The Fire Starter?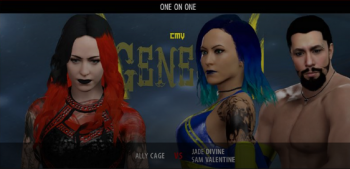 Jade Divine, coming off a powerful win at King of the Ring, takes on Ally Cage, the mostly unknown Vixen. A victory here for the newcomer might spell a title shot in the future. But can anyone stop the lovable girl-next-door; or will she continue to run rough-shot throughout the entire Vixen's Division?
Troy Meyers, with an ... Unwanted new change of style ... Takes on the Work Ethic King, Bob Luger. While his ability to put on great matches even while losing is something to marvel at, there's nothing that Luger wants more now than to win. And with Troy, not being the most capable superstar, can he achieve the big time? Find out as Luger, the technical god, takes on Troy Meyers, the young-blood superstar.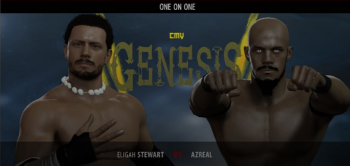 After his Money in The Bank failure at Battle Scars and with his recent persona change, Eligah Stewart hopes that he can gain some momentum against one of the fiercest former International champions in Azreal. After pushing LaFave to the brink at King of the Ring, Azreal surely will give Stewart the fight of his life. Can the former Tag Team champion handle the heat?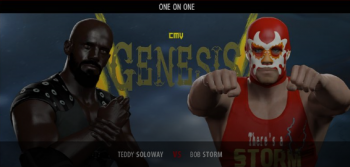 Teddy Soloway takes on one-half of the greatest tag team in recent CMV history in Bob Storm. The odds are greatly stacked against Storm as he takes on the much bigger, Soloway. Will Storm's blinding speed be enough to bring down the colossus? Or will Soloway slay Bob with his mighty forearm?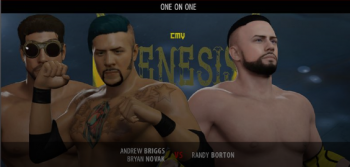 Iiiiiiiiiiiiiiiiiiiiiiiiiiiiiiiiiiiiiiiit's ...
TIME!
In our main event, the fourth annual King of the Ring, Randy Borton, takes on the new and improved, Andrew Briggs, with Bryan Novak in his corner. After the vicious attack from Novak following the tournament last week, will Borton be able to tangle with Andrews adequately? And what of Novak? Will he stay out of the match long enough for Borton to secure his first win as "King" Randall Keith Bortanian the third?
Let's not forget, 
the CMV Live Event only visible on CMV.com!!!
= Alexia Diamond vs. Amber Briggs =
= Jason Royal vs. Paul Anderson =
= The Fallen vs. The Hooligans =
= ??? vs. ??? =
_________________
IT'S TIME
I thought troy meyers got kidnapped
_________________
Main Event Star!





Posts

: 2641


Join date

: 2015-05-13


Age

: 18


Location

: Ontario, Canada


Humor

: Dashing's jokes



_________________
IT'S TIME
woooooooooow, should have left it there
_________________
Main Event Star!





Posts

: 2641


Join date

: 2015-05-13


Age

: 18


Location

: Ontario, Canada


Humor

: Dashing's jokes



_________________
IT'S TIME
Someone is getting THROTTLED!!!
_________________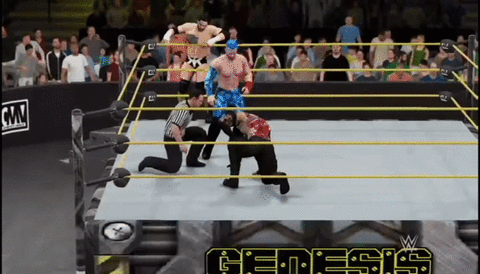 Main Event Star!





Posts

: 614


Join date

: 2015-04-06



Why the hell did he get kidnapped?

_________________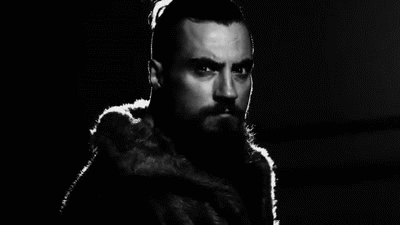 Ryan Kent
1x NXT champion
Former money in the bank holder!
1x Undisputed champion
1X NXT tag champs
1X CMV Tag Champs
1x Hardcore Champion
1x International champion
1x Light Heavyweight champion
The man with the most title defences in CMV history!
CMV second ever grand slam champion!
Sean Kent
1x Fusion tag champs
Main Event Star!





Posts

: 610


Join date

: 2015-03-28


Age

: 17


Location

: United Kingdom



Echo6Snowman wrote:Someone is getting THROTTLED!!!
I'M HERE WITHOUT HARAMBE
Admin





Posts

: 4271


Join date

: 2015-03-08


Age

: 20


Location

: The Hood


Humor

: Knock knock!



It Is cannon that us the reason troy that are gone and he is darker but the took Troy home
_________________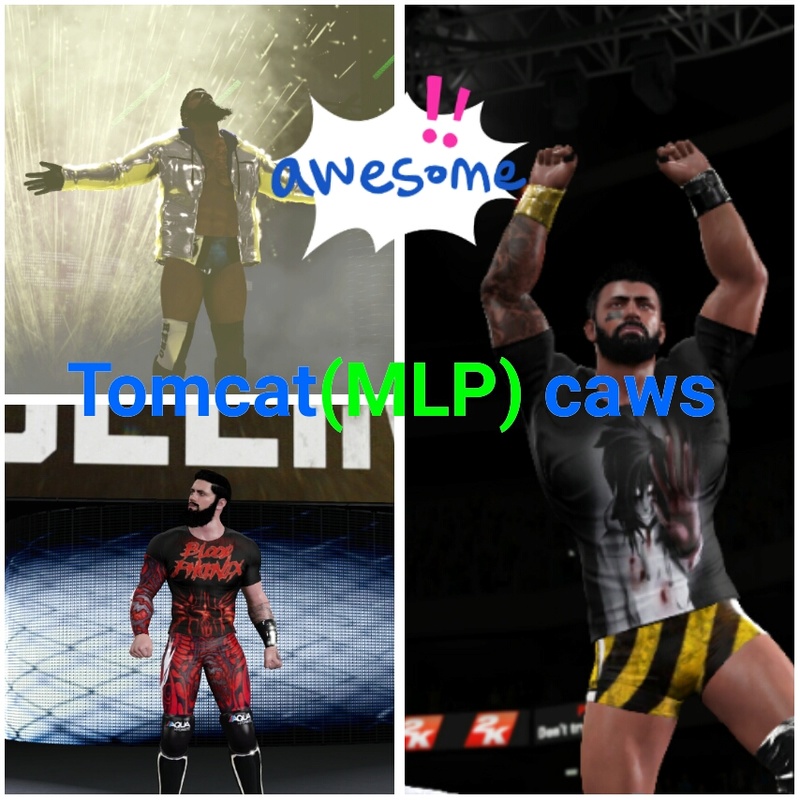 Main Event Star!





Posts

: 937


Join date

: 2016-06-10


Age

: 13


Location

: Cordele, Georgia


Humor

: people getting hurt



Page 1 of 4 • 1, 2, 3, 4

---
Permissions in this forum:
You
cannot
reply to topics in this forum