Fusion & Genesis PPV List!
-Battle Scars
-Anarchy Rulz
-Exodus
-CyberSlam
-Validation
-Point Break
-Cause & Effect
-Home Coming
-Absolution
-Purgatory
Fusion/Genesis Superstar of the Week!
Page 1 of 16 • 1, 2, 3 ... 8 ... 16

Split-branded pay-per-views; your thoughts?
FOR FUSION & GENESIS!

As we did last year, upon 2k17's release, this thread will be used to post about the caws that you'll be bringing to FUSION AND GENESIS and when they've been uploaded. This will just make it a whole lot easier for me to have all of my superstar's names in one place and as always, please use the hashtag CMV when uploading your characters!

I've also got some cheeky updates regarding the new season:

-Upon the start of season four the Tornado Tag Team championship will be decommissioned in favour of standard Tag Team titles (Genesis will be keeping the World Tag Team belts.) The winners of the Atonement vs. Blood Brothers match at Exodus will be crowned the new champs.

-In season four the Vixens will begin competing EXCLUSIVELY on Monday night Fusion whilst Genesis will remain with the Light Heavyweight division. With this change will also come a new title for the Vixens: Tag Team belts! Which the inaugural champs will be decided via a tournament to kickoff the new era.

-Now, something that was brought up to me that I'm not entirely certain about but not necessarily against: split-branded pay-per-views. Meaning that Fusion and Genesis would each have their own respective special events and no longer share. I WANT TO HEAR FROM YOU GUYS! Your thoughts? Please vote on the poll above and comment down below. Remember; NOTHING IS EVER SET IN STONE!

-The rules section will be updated nearing 2k17's release and most likely tweaked afterwards, so please keep an eye out!!!

I can't believe that this will be our third game together as a community and I hope that it's far from the last. Thanks to all of you who make CMV such a blast to do and make it almost addicting for me. I LOVE YOU ALL (Except for Austin) and am so excited for this next season!!! #CMV4LYFE
_________________
1x Mr. Money in The Bank, 2x World Heavyweight Champion, Glammy Award for Heel of the Year
Xander Slate
Admin





Posts

: 3071


Join date

: 2015-03-08


Age

: 20


Location

: The Hood



Very much for the split ppv twice a month. Gives others a chance to showcase and main event their own show and similar to Raw and Smackdown, I think the smaller match card with more important matches is pretty great.
_________________
Main Event Star!





Posts

: 2046


Join date

: 2015-09-19


Age

: 21



With two streams a week, implying you'll do it like WWE that means like 20 PPV's a year, going off of your current schedule that means we won't even see a full year.
_________________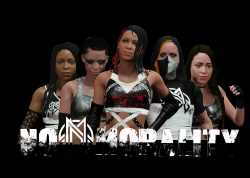 Aarons views on the Indys:
Admin





Posts

: 4595


Join date

: 2015-03-09


Age

: 20


Location

: MizTV



I'd do a ppv every two weeks, streaming them on Sunday as I do now, it'd mean MORE streams on the same shedule.
Admin





Posts

: 3071


Join date

: 2015-03-08


Age

: 20


Location

: The Hood



_________________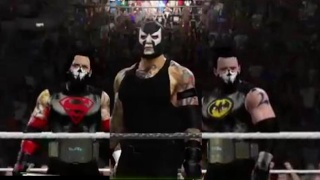 Midcard Playboy





Posts

: 498


Join date

: 2015-04-06


Age

: 34



I'm down for two PPVs a month for the different brands with shows like Ascendance being both.

I hope this can be put in this thread but understand if not here are my CAW plans for '17:

Fusion/Genesis:
Jefferson & Thunder will be returning.
And a new secret character that i've been planning since 2k16 will be brought in sometime after the game comes out once i can see how the CAW attires look this year & what i can put on him.

(I know this is the fusion/genesis thread but easier to make it all one post) Unmatched/Intensity:
Bjorn Wolffe is also coming back
Grant's going to be remade again by Cop <3
And Aura will be on here as well,
_________________
MATT "MJ" JEFFERSON
Second Annual CMV tag team cup winner (with Eric Thunder)
CMV World tag team champion (1 time with Eric Thunder)
AURA
ERIC THUNDER
Second Annual CMV tag team cup winner (With Matt Jefferson)
CMV World tag team champion (1 time with Matt Jefferson)
LEX NIGHT
BJORN WOLFFE
RACHEL GRANT
Midcard Playboy





Posts

: 412


Join date

: 2016-01-14


Age

: 16


Location

: Nunya



you do whats easiest for you, it's all good either way

i'll be making all the caws i use lol.
_________________
1x CMV Television Champion - Top's Newsome
1x CMV Vixens Champion - Kitty Quinn-Belle
1x CMV International Champion - Chris Andrews
2x CMV Anarchy Champion - Chris Andrews
1x CMV Womans Intercontinental Champion - Dawn Bryan
1x CMV Tag Team Champion - Kid Campbell (Gladiators w/ Rashad Rockwell)
1x CMV Light Heavyweight Champion - El Jefe
Main Event Star!





Posts

: 2175


Join date

: 2015-12-11


Location

: Leeds, England



Pierre D'Angelo yes. ehhhh Not so sure on Alexia Diamond yet. Maybe if i figure something out for her
_________________
Cannon Fodder





Posts

: 105


Join date

: 2015-09-05


Location

: Killa Cali



2 a month is a bit much but I'm for split branded ppvs. You said yourself when Cop was doing his brand split that he'll burn himself out with all that. Granted Cop has work and shit and you don't but still you're a lazy shit so a ppv every 2 weeks will burn your chunky ass out as well.
_________________
Jacob Ziegler
2x CMV Anarchy Champion
Longest Reigning Anarchy Champion Ever
2017 Newcomer of the Year
~~~~~~~~~~
Main Event Star!





Posts

: 598


Join date

: 2015-11-29


Age

: 20


Location

: Glasgow, Scotland



Page 1 of 16 • 1, 2, 3 ... 8 ... 16

---
Permissions in this forum:
You
cannot
reply to topics in this forum