Fusion & Genesis PPV List!
-Battle Scars
-Anarchy Rulz
-Exodus
-CyberSlam
-Validation
-Point Break
-Cause & Effect
-Home Coming
-Absolution
-Purgatory
Fusion/Genesis Superstar of the Week!
Page 1 of 4 • 1, 2, 3, 4

Cassie Maverick - had a stellar first year with 3 championships and several co-main events on some major shows. I'd guess CMV paid her a hefty figure for her second year.

Salary - 500,000

Bill Maverick - was never a star last year and came back for cheap. I get the impression that he really doesn't to this for the money though.

Salary - 75,000

Rage - like Bill Maverick, Raging Rick aka Lovely Lewis wasn't a huge success but wrestled often. He probably made more than Bill Maverick and was fairly affordable to resign for another year.

Salary - 100,000

The Jezebels - They're new comers and it's hard to say if they'll stick around and be successful. Suey however did get a big win over her old rival Fury while Vamps never won a match yet.

Salary - 50,000

Mr. Showtime - Newcomer Showtime was a cheap signing but he's had some success so far during his first year as a tag team talent. His pay likely got a bump.

Salary - 80,000
_________________
My Characters
Cassie Maverick - Current 2x IC Champion, 2x Vixen's Champion
Mr. Showtime - Current Tag Team Champion
Bill Maverick
Rage
Gluttony
The Jezebels (Susanna and Valderiss) Main Event Star!





Posts

: 621


Join date

: 2015-09-13



Main Event Star!





Posts

: 1958


Join date

: 2015-05-13


Age

: 17


Location

: Ontario, Canada



The business studies side of me likes this idea, I mean it means nothing but shows what each caw is worth to the show, could be interesting if dashing and I came up with some sort of wage budget and issues caw wages. Ofc it would mean essentially nothing but still.
_________________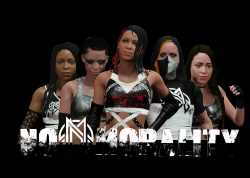 Top 10 Gent Quotes:

ChildishGent wrote:What if I smacked 14 puppies?

ChildishGent wrote:Boars before Whores

ChildishGent wrote:Got about a 50% chance of eating it before sundown

ChildishGent wrote:You'd probably see me play Gears this winter

ChildishGent wrote:Mickie James has a particular set of tittays

ChildishGent wrote:Sunshine is 100% a hollaback girl

ChildishGent wrote:Make sure to call him "Baby Jay" Omega Lee

ChildishGent wrote:Can't wait for Big Show to make his return

ChildishGent wrote:When is Kane becoming GM again?

ChildishGent wrote:Quinn is king
Admin





Posts

: 4339


Join date

: 2015-03-09


Age

: 19


Location

: MizTV



Jimmaurie- He's gotten a couple titles and has been fairly relevant when he was on. So i'd say he makes around 250,00

Elijah- Only has had tag title with alot of title shots. Still fairly new so, 80,000

Parker- Been jobbing alot with plenty title shots. He's worth 50,000

Oliver- CMV had to pay him since he's got his fame elsewhere. 200,000
_________________
Eligah Stewart
: 1x Tag Champ with DJ Moore
Jimmaurie Williams
:  2x CMV International Champion(5 Weeks). Debut Episode 109.
Main Event Star!





Posts

: 1207


Join date

: 2015-08-18


Age

: 14



_________________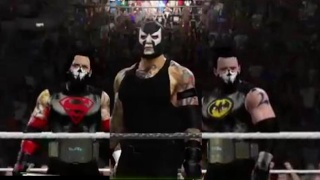 Main Event Star!





Posts

: 1825


Join date

: 2015-09-19


Age

: 20



Crowe made $80,000 at the end of last season for being new and not having a solo name outside of CMV.

Reed made $110,000 at the end of last season cause unlike Crowe, he had success as a solo worker outside of CMV.

Alexia Stroud made $50,000 at the end of last season cause she simply sucks

_________________
My Caws::


Jon Reed - Genesis
Crowe - Fusion
Mason Miller - Intensity
Phillip Melick - Unmatched
Angelina Hawkins - Ferocity
Christine Lashley - Ferocity
Lance Griffen - Genesis
Tyson Cage - Fusion (Reality Wrasslin)
Jacob Hardway - Intensity

Midcard Playboy





Posts

: 317


Join date

: 2016-01-22


Age

: 19


Location

: West Virginia



Main Event Star!





Posts

: 569


Join date

: 2015-03-09


Age

: 25


Location

: Scotland



_________________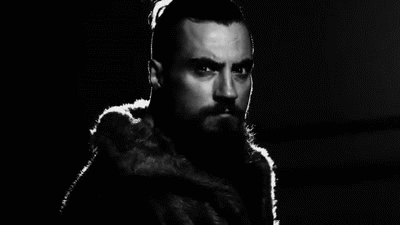 Ryan Kent
1x NXT champion
Former money in the bank holder!
1x Undisputed champion
1X NXT tag champs
1X CMV Tag Champs
1x Hardcore Champion
1x International champion
1x Light Heavyweight champion
CMV second ever grand slam champion!
Samantha Steel
2x Womens IC Champion
Midcard Playboy





Posts

: 492


Join date

: 2015-03-28


Age

: 96


Location

: United Kingdom



_________________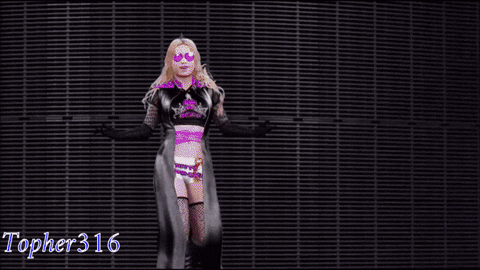 1x CMV Television Champion - Top's Newsome
1x CMV Vixens Champion - Kitty Quinn-Belle
1x CMV International Champion - Chris Andrews
2x CMV Anarchy Champion - Chris Andrews
1x CMV Womans Intercontinental Champion - Dawn Bryan
1x CMV Tag Team Champion - Kid Campbell (Gladiators w/ Rashad Rockwell)
Main Event Star!





Posts

: 1880


Join date

: 2015-12-11


Location

: Leeds, England



Page 1 of 4 • 1, 2, 3, 4

---
Permissions in this forum:
You
cannot
reply to topics in this forum