Fusion & Genesis PPV List!
-Battle Scars
-Anarchy Rulz
-Exodus
-CyberSlam
-Validation
-Point Break
-Regicide
-Home Coming
-Absolution
-Purgatory
Fusion/Genesis Superstar of the Week!
Tonight Fury will be making her debut on Intensity, the Urban warrior soon would be stepping into the ring and taking on Dirty Diana. She was preparing herself in the boiler room, wrapping the support tape around her knees before strapping her knee bracers on. She was alone for the moment as her husband Rage was hanging around Col. Trevor fucking sanders and taking orders from the bastard. Fury wasn't happy about her man joining Bill Maverick, but it was his career he could what he wanted with it, so she just tolerated it.

She had finished strapping up the knee bracers and was leaning back in her seat as Lisa Evans walked in.

Lisa: Fury, Intensity is the last place the CMV universe expected to see you ,with all your ranting about the women here being 'little girls' what's changed?

Fury: I'll tell you why, since the Cowbitch done in my knees I haven't been the same. I was unable to compete at the standard I needed to remain one of the top Vixens on Fusion. So I decided that I need a change of scene, somewhere new where I don't have the pressure of being a top competitor yet so I can focus on building myself back up to my best or close as to as I can with my knees.

Lisa: Well your being thrown in the deep end, your opponent tonight is former women's champion Dirty Diana, any worries?

Fury: First match win or lose, is just me finding my feet and seeing how much my knees are going to limit me. I've been sparring with with Rage alot, learning some new moves and getting stronger, you won't see me doing that back flip shoulder charge anymore but I might manage the occasional kip-up. We'll just have to see how I fair against Diana.

Lisa: Old habits die hard and despite you not fighting till tonight you already started a twitter war with your nemesis Cassie Maverick.

Fury: She started it, I only tweeted to let the division know that I'm not interested in hunting for their second and third rate titles. Cowbitch just feels threatened that I'm on this brand now, she's scared that I'm after her shitty IC title. I'm not. Now if you please I want to get back to preparing.
_________________
FURY-  2x CMV Vixens Champion, CMV Womens IC Champion.
Grid & Animal BLACK STRIKE RENEGADES- Tornado Tag Champions

My CAW's:
Fury
Mannoroth
Gavin 'Extreme' Wheeler
Jenny Wheeler
Takeshi Matsumoto- New Orient Express -Tag Team Champion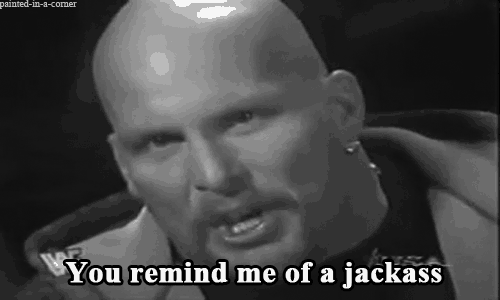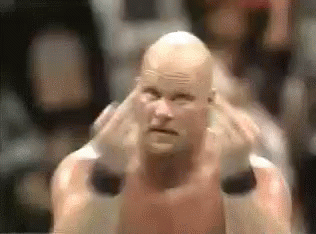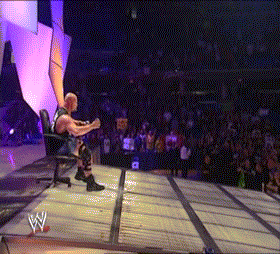 At the end of her Intensity debut Fury had won against Dirty Diana after a hard fought match, She was about to leave the ring when Sophia Caldwell stepped out from under the titantron flanked by Emily and Tia Powley. No Morality standing at the top of the ramp seemingly to make sure Fury got Caldwells message loud and clear. But Fury wasn't scared she motioned to the trio daring them to come to the ring and attack her like they did before to the other members of the roster.

It was a tense standoff and it seemed that No Morality stayed put. Fury motioned for a mic which was tossed over to her, she caught it. Fury paced the ring for a few moments before raising the mic.

Fury: Ladies and Gentlemen, I've only been in this ring for one match and it seems i've already rattled a few of the ladies in the back.

She points up to Sophia before continuing

Fury: It seems that even before I set foot in the ring Caldwell felt a need to 'warn me' to not step out of line. Let me tell you this Caldwell, before your message I had no quall with you or your girlfriends, i had no intention to join the little rebellion that had railed up against you, i still have no intention of taking sides. As I said I'm here for my own reasons. I'm content to do my own thing at my own pace.

Some of the 'Warrior's in the crowd  that had shown up for her match started to boo and demand Fury to strike out, the urban warrior raised her hand for them to quiet down so she could go on.

Fury: I couldn't care less about your rantings on this division, I couldn't care less about what you and your crew had done to the other women here or what you think off me. But there was one bit I don't like, 'You're not exactly in a position to escape, If you so step out of line'

As she said that one line it was easy to see Fury was getting pissed.

Fury: You clearly don't know me as much as you clam to, 'Escape?' Bitch please I don't back down from no one, not little luchadore, not miss i used to booty pop to troll everyone and most importantly I don;t back down from you. As for your little gift, thanks you made it clear you don't think i couldn't myself even injured.

Now as you were so kind to give me a little warning, I'll return the gesture. You see its taking alot of self control, more than i usually have, to not storm up that ramp right now and show you injured or not I can still kick ass. But instead I'll leave you a little warning of my own, No Morality stays out of my way, i'll stay out of yours but If you and your girlfriends dare provoke me then you're going to have a problem. Now if your done standing about at the top of the ramp I've got a boil room to get back too, so are you going to step out of the way or not?

Done talking Fury tossed the mic out the ring glaring at the leader of No Morality waiting to see if she was going to have to force her way backstage.
_________________
FURY-  2x CMV Vixens Champion, CMV Womens IC Champion.
Grid & Animal BLACK STRIKE RENEGADES- Tornado Tag Champions

My CAW's:
Fury
Mannoroth
Gavin 'Extreme' Wheeler
Jenny Wheeler
Takeshi Matsumoto- New Orient Express -Tag Team Champion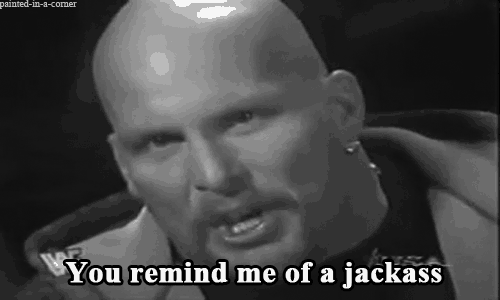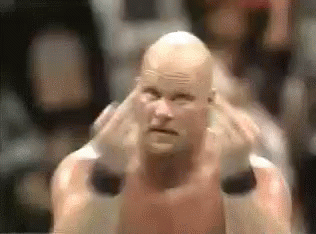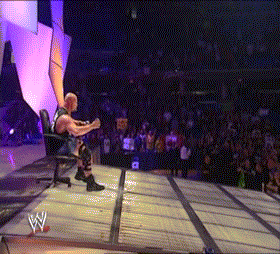 After Intensity Lisa Evans manges to catch Fury in the parking lot of the arena about to drive off on her Triumph Rocket III Roadster.

Lisa: Fury, quick to leave after failing to cost Caldwell her match?

Fury: Me? Trying to cost Caldwell her match? Please I only showed up at ringside to have a good view. Akiko's corner was a prime vantage point, besides I didn't want to make Emily nervous being near me had i went to sit at the announce table .

Lisa: then why did you distract the ref?

Fury: Distract? Nah I was just pointing out a potential safety hazard to him. No distractions.

Lisa: Fury quit the act your trying to play mind games with Caldwell.

Fury: Mind games? Lisa I'm hurt you accusing me of doing something thats just not my style. I don't mess with people's heads, not when I can just beat the shit out them. But I will say this If Caldwell is trying to piss me off, she's doing a pretty good job of it so far. One more strike and i'll consider it as her trying to provoke me.

_________________
FURY-  2x CMV Vixens Champion, CMV Womens IC Champion.
Grid & Animal BLACK STRIKE RENEGADES- Tornado Tag Champions

My CAW's:
Fury
Mannoroth
Gavin 'Extreme' Wheeler
Jenny Wheeler
Takeshi Matsumoto- New Orient Express -Tag Team Champion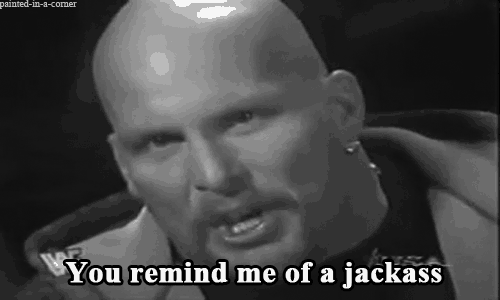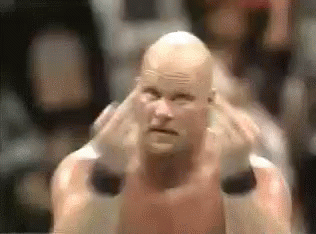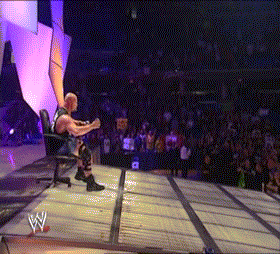 The day before Showdown and Fury is in her and Rages home. With Rage away carrying out dark deeds for Bill Maverick she was alone in the spacious home. The CMV cameraman makes his way down to the basement ,which had a built in ring and gym. Music is blaring a mix of Nightwish, Within Temptation, Disturbed and other Metal groups. Fury is seen in sparring gear punching away at a heavy bag making the odd kick or two, as she works away she gets a call. Instead of picking up her phone she grabs a earpiece to answer the call as she continues her work out, the camera could only pick up her side of the conversation.

Fury: Talk to me, oh so you boys just caught up on Intensity huh.

Yeah I know right, what can I say it seems no matter what I say some just don't get it. First week in and just being on the roster is enough to cause a little drama backstage.

Before I step in the ring I get a little warning not to cause trouble, and then they have the nerve to soften my first opponent up as a so called gift, then they come out onto the ramp in a silent declaration that they have my back, helping me by evening the odds for my injury.
You know me Grid, but Caldwell made the mistake of thinking that I wouldn't see her so called help as an insult. She made it clear that she doesn't think that I can kick ass with my handicap, that was strike one.

Strike two was her showing up at ringside at the next match, and well you and Ani seen strike three.

Caldwell and No Morality made there last mistake, attacking me ha even on my knees it took three of them to take me down. I would have taken on the whole damn stable if the other two hopped in.

Of course I'm not gonna just let them get away with it, its war. No Morality are going to see just how big a mistake they made in provoking me.

_________________
FURY-  2x CMV Vixens Champion, CMV Womens IC Champion.
Grid & Animal BLACK STRIKE RENEGADES- Tornado Tag Champions

My CAW's:
Fury
Mannoroth
Gavin 'Extreme' Wheeler
Jenny Wheeler
Takeshi Matsumoto- New Orient Express -Tag Team Champion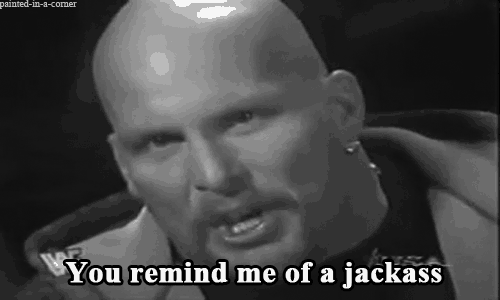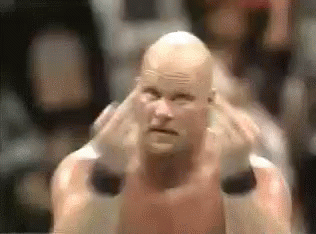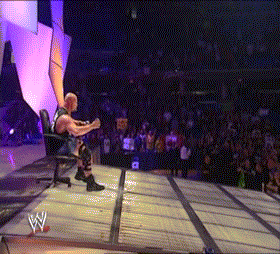 Fury continues her attack on Jasmine Crossings for a few more seconds, she only stopped because her broken hand was starting to hurt after so many punches to the downed vixen.

Taking a moment to shake the pain off, she rolled out the ring and snatched a microphone from the time keepers area be storming back into the ring. Fury paced about in the ring like a caged animal, trying to contain herself.

Finally she holds the microphone up to her face.

Fury: You know what, I've had enough of this shit. All I bloody wanted was a to take it slow, work at my own pace.

...hold on a moment....

Fury was interrupted by Crossings getting back to her feet, the Urban warrior stormed over and kicked her back down and stomped on her.

Fury: Did i say you can get the fuck up?, now stay down im not done with you yet.

Now where was I?..But no Caldwell and her girlfriends think that I'm just going to lay down and submit to their threats of finishing what the cowbitch started.

Caldwell you had your chance to do so during that tag match, but what did you do? You used little Tia as a meatsheild instead, you used her to protect yourself from me.

The great and mighty leader of the feared No Morality, too fucking scared to step into the ring with me, even though I have the handicap of busted knees and a broken hand.

But I cant blame you Caldwell, after all you must be so embarrassed, lets see you laid down and let Kristen Page pin you, after all the hard work you put into to winning Money on the Bank. You feel that you must try and make a name for yourself by attacking a 'broken warrior', but you couldn't even get that right.

But I must admit, you made me remember how much I enjoyed kicking ass. Though I'm getting sick of your shit and....

The warriors in the crowd have a feeling of what's coming and started to go wild.

Fury: At Unchained you and me are going go at it one on one!!, now I have nothing to lose from this, the win doesn't matter for me this is just me getting a chance to get my hands on you.

So why don't you come on down to the ring and look me in the eyes, and prove to me you aren't chickenshit and accept my challenge!

The Urban warrior lowers the mic and waits in the middle of the ring waiting for an answer. A few minutes pass and No Moralitys theme hits the P.A system, yet no sign of Caldwell, Fury quicky gets the message that Caldwell wasn't going to show.

And that really pissed her off, Fury goes up to Crossings and after a few punches drags her out the ring and positions Crossings at the ringpost, her head placed at the post. The Urban warrior backs up a few steps before launching forward and nailing Caldwells lacky with a devastating ringpost big boot.

Done with Crossings Fury grabbed the mic.

Fury: It don't matter if you accept or not Caldwell, this match is happening at Unchained, whether you like or not and there's not a damn thing you or your bitches can do about it!

Fuming Fury dropped the microphone on top of Crossings before she sets off storming up the ramp.
_________________
FURY-  2x CMV Vixens Champion, CMV Womens IC Champion.
Grid & Animal BLACK STRIKE RENEGADES- Tornado Tag Champions

My CAW's:
Fury
Mannoroth
Gavin 'Extreme' Wheeler
Jenny Wheeler
Takeshi Matsumoto- New Orient Express -Tag Team Champion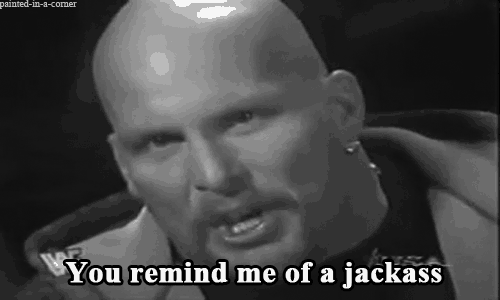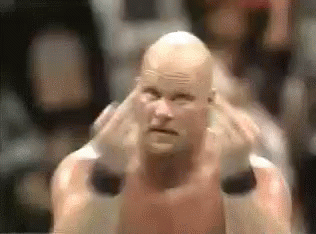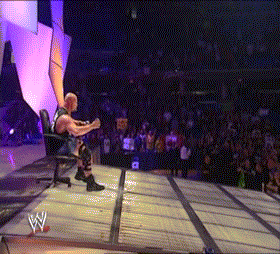 Weeks of pent up frustration and Fury was finally able to get her hands on Sophia Caldwell without the other members of No Mortality getting involved. After that backdrop onto the apron Fury was definitely feeling the pain but she couldn't let that get Caldwell the victory on her, fighting through the pain. There was no messing around and Fury finally put the leader of No Mortality with Symphony of Destruction, the ref making the 1..2..3.

The Urban Warrior letting out what was almost a roar of victory as the Warriors chanted out "You still got it!!!", Fury stomped around the ring making sure to climb up each turnbuckle and throw her arms up in the air not paying the defeated Caldwell any heed . She staggered off the final turnbuckle and leaned against the ropes for support, with the match over the adrenaline that had been keeping her going was wearing off and she was started to feel the hurt from that apron backdrop and the several impacts from getting tossed into the announce table.

After a while she moved back to corner motioning to one of the ringside personal, who tossed to her a few cans of ice cold rootbeer. Fury cracked open two and downed them. The Urban Warrior had her victory all she was concerned out now was to see if her husband Rage could get the win over Tops Newsome tomorrow night.

_________________
FURY-  2x CMV Vixens Champion, CMV Womens IC Champion.
Grid & Animal BLACK STRIKE RENEGADES- Tornado Tag Champions

My CAW's:
Fury
Mannoroth
Gavin 'Extreme' Wheeler
Jenny Wheeler
Takeshi Matsumoto- New Orient Express -Tag Team Champion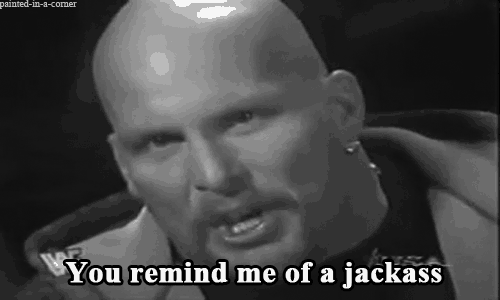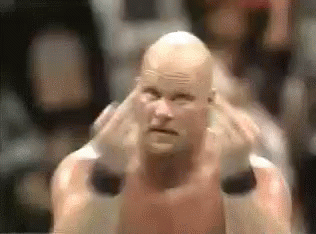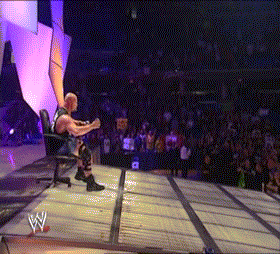 Part way into Episode 10 of Ferocity, after a commercial break Fury storms down the ramp with the her belt over her shoulder absolutely pissed off. Grabbing a microphone she rolls into the ring pacing about waiting for the fans excitement about the main event to die down.

Fury: Yeah yeah I get it, you all been waiting... No demanding for this match for a long time now. Fury vs Cassie, our first proper one on one since that Iron woman match about a year ago.

You all are thinking that this is going to be an epic clash.. Well i got fucking bad news for you.

Fury paused for a moment

Fury: You see this match is going to be tarnished, you know why? Because I'm not going to be 100% focused on the match.

See going up against the Cowbitch you have to be 100% focused on her, but nope I'm going to have to be watching my back incase that bitch Caldwell shows herself to blindside me.

Just mentioning Caldwells name got the crowd booing. And Fury raised the belt pointing out a dent on the front plate.

Fury: Just look at this, that bitch attacked me last week and smacked me in the face so hard with the belt she fucking dented it.

How can I focus on Cassie,  when I know there's at least 3 of Caldwells bitches in the building waiting for the order?

So Cowbitch you might get the win tonight but you only fucking got it because Caldwell made this personal, you won't be fighting Fury at her best.

The Urban warrior was interrupted by the crowd chanting 'Fury Cassie fight forever!!! Fight forever!!!'

Fury: Oh sure you guys want that, you get it tonight, but I didn't ask for it. There's plenty of other vixens that I  have yet to fight, that I wanted to fight before I felt ready to go one on one with Cowbitch again.

(open to cowbitch)
_________________
FURY-  2x CMV Vixens Champion, CMV Womens IC Champion.
Grid & Animal BLACK STRIKE RENEGADES- Tornado Tag Champions

My CAW's:
Fury
Mannoroth
Gavin 'Extreme' Wheeler
Jenny Wheeler
Takeshi Matsumoto- New Orient Express -Tag Team Champion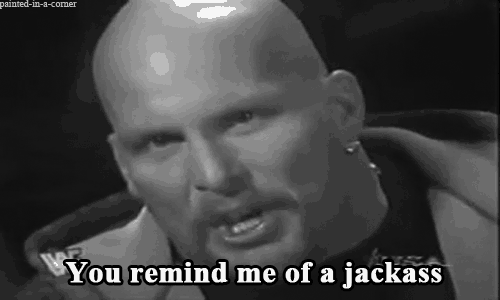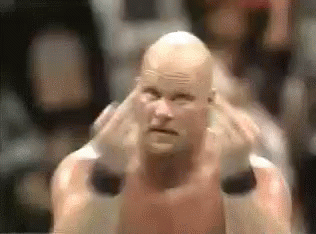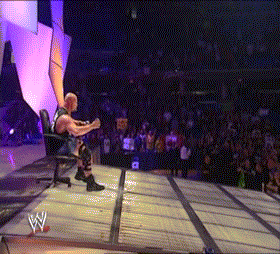 Cassie Maverick makes her way down to the ring and she doesn't look happy. In fact she looks rather pissed off. The former two time Vixen's and Intercontinental Champion storms into the ring and it looked as if the two women would start fighting right now. But Cassie just looks at the Championship she once held and frowns. Once she got a mic did she express her true feelings for the IC title.

"That bitch! She hurt my baby!" This comment drew some cheers and laughs from the crowd. Cassie smiles and adds, "Just look at! Caldy done dented it and threw it around the ring like it was garbage! You best take better care of my baby Fury or there's gonna be hell to pay!"

Cassie paces around for a moment and she had few more words for her former friend and nemesis. "Yer the IC Champion now, but sooner or later I'm gonna be gunnin' for that strap again. Better hope I win that there Queen of the Ring. If I don't, you bet yer ass I'm coming back for my baby!"

A mixed reaction for the cowgirl. Some people were excited for the possibly of title match between the two in the future. Anything was indeed possible in CMV. Cassie had a few more words for Fury before she left. "We got a helluva match tonight and it's the main event! I'm gonna show you and everybody why I am the best gal wrassler in the whole damn world! When I beat you, there won't be any doubt that I am all that I say I am and more! Good luck partner! Yer gonna need it! May the best bitch win!"

Cassie then offers her a hand shake and smirks, leaving many fans to wonder if Cassie would get in a cheap shot on her old foe before their match even got a chance to start.
_________________
My Characters
Cassie Maverick - 2x IC Champion, 2x Vixen's Champion
Mr. Showtime - 1X Tag Team Champion
Bill Maverick
Rage
Gluttony
The Jezebels (Susanna and Valderiss)
Main Event Star!





Posts

: 771


Join date

: 2015-09-13



The Urban Warrior stood her ground ready if Cassie tried her luck and dare attack her before their main event battle, thankfully it seemed that this little meeting in the ring was going to be civil as Cassie commented on the dent on the IC belt.

Fury still had her mic as Cassie had her say, going on about how when she beats Fury that she showed that she was the best female wrestler.

Fury: Now now Cassie don't you go thinking your better than me, you might beat me tonight, but I would like to kindly remind you that while you have more title reigns in CMV than me, I held more tiles in my entire career not just in CMV, 6 to your 4.

And remember partner I taught you most of what you know, but its fair to say we both have some new tricks for each other.

Cassie offered Fury her hand and Fury looked it over for a second or two before she took the hand shake.

_________________
FURY-  2x CMV Vixens Champion, CMV Womens IC Champion.
Grid & Animal BLACK STRIKE RENEGADES- Tornado Tag Champions

My CAW's:
Fury
Mannoroth
Gavin 'Extreme' Wheeler
Jenny Wheeler
Takeshi Matsumoto- New Orient Express -Tag Team Champion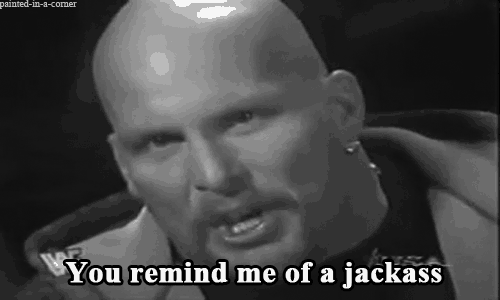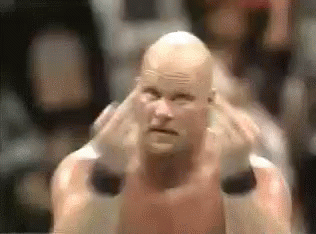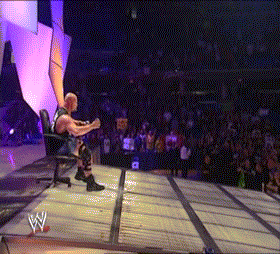 ---
Permissions in this forum:
You
cannot
reply to topics in this forum