Fusion & Genesis PPV List!
-Battle Scars
-King of the Ring
-Exodus
-CyberSlam
-Tag Team Cup
-Validation
-Dark Carnival
-Point Break
-Regicide
-Wild Card
-Cause & Effect
-Emergence
-Home Coming
-Absolution
-Final Stand
-Purgatory
Fusion/Genesis Superstar of the Week!
After an exciting night of action is concluded, we move onto day 2, and who else to kick off the second day of the UnChained Pay Per View than the devious one himself, the worldwide renown Ricky Spanish makes his way out of from the back, with his shades covering his eyes, his mustache combed to a premium degree and his jacket ironed to a point, he stops at the top of the ramp and licks his lips for a brief moment before raising the microphone to his mouth.
Ricky Spanish:
Damn I look good in this, and I mean real good, Tilda Swinton good.
Spanish lets out a soft moan, a moan to perhaps imply he's aroused by his own appearance as he makes his way down the ramp, however, as he makes his way down, he happens to pass a fan.... A fan wearing Zack Starr's shades. Spanish stops, looks at the fan, looks back at the camera, then at the fan, back at the camera, and he slowly but surely shifts his angle, blocking the view of the camera, and as he reaches in sloooowly to steal the shades, the camera angle shifts, coming down from above, he snaps the glasses to the shock of the crowd who all let off a loud gasp as Spanish turns his attention to the titantron, which see's him holding the broken glasses in his hand, he quickly jerks his head looking at the camera and drops the pieces on the floor, leaving the boy in tears, he looks at the camera and simply raises a finger to his mouth
Ricky Spanish:
Shhh.
With all the eyes on him Spanish makes his way towards the ring, pushing aside the very same cameraman as he makes his way up the steps into the ring, as he stands there, in the center of the ring, looking around the arena to glares from the crowd.
Ricky Spanish:
Whaaaaaaaaaaat?!
The crowd begin to rain down boo's on Ricky as he stands in the ring, he takes his shades off, tucking them into his pocket, completely ignoring the crowds boo's, he coughs into his hands briefly, clearing is throat.
Ricky Spanish:
YOU WANT TO PLAY THAT GAME. I CAN MAKE NOISES TOO!
Spanish breathes in for a breath moment as the crowd continues to shower him in boo's
Ricky Spanish:
MYAAAAAAAAAAHHHH.....MYAAAAAAAAAAAAAHH...MYAAAAAAAAAAAAH

I can keep on all day if you don't stop booing!

MYAAAAAAAAAHHHHH.... MYAAAAAAAAAAAHH
The crowd begins to quiet down, wanting the show to continue..
Ricky Spanish:
That's what I thought, now if I hear one peep out of any of you out of turn, I swear to god. ONE PEEP!
Ricky squints his eyes and looks around the arena, making sure it's perfectly quiet before he continues..
Ricky Spanish:
No you're all probably wondering exactly why I turned on Starr, I haven't exactly been very vocal these past few weeks and there's a reason for that.
Spanish lets out a small sigh.
Ricky Spanish:
I hate each and every one of you. I say that not out of anger but simply as a fact. It's 67 degrees outside and I hate you. This isn't for you, no, this is for my good pal Zack Starr, see, he didn't know my history, I haven't been completely honest with you. I'm not a good guy Zack, I can't change and there's no point trying, all you were to me was a tool, the kind of tool you use when you buy pasta from a supermarket, that's right, you're the plastic throwaway fork you get when you buy pasta. I finished my meal and it's time to move on. If you don't like it Starr.. Well screw you I'M RICKY SPANISH.

Why did I do it then? Let me tell you wh---
Spanish darts his head around.
Ricky Spanish:
WHO MADE THAT NOISE.
Spanish walks up the cameraman on the apron and begins screaming at him.
Ricky Spanish:
YOU HEARD THAT RIGHT, I KNOW I'M NOT CRAZY!
Cameraman:
Heard wha---
before he can even finish Ricky smacks him across the face with the back of his hand.
Ricky Spanish:
I SAID NO NOISE!

Now.. As I was saying, why did I do it then Starr? Why?! Well it wasn't just because you had outlived your usefulness, you are on the decline, and that ladies, gentlemen, weird genetic people who are both genders, that! is what I'm going to prove tonight. I'm to break Zack "The plastic spoon" Starr in half! Lets not forget that he's a douche with a capital BAG! Look at the mouth on him, NO MANNERS I TELL YOU. Well no matter. For tonight, I'll scrape the last bit of pasta from the bottom of the container and snap that spoon! It'll be flawless, a clean victory, clean like the virgin Mary's sheets! because you know.. She was a virgin... Therefore, would of had clean sheets.
Ricky Spanish slowly but surely puts his shades back on, and exits the ring, however he stands at the top of the steel steps, rasing the microphone to his mouth just once more.
Ricky Spanish:
Seyonara BITCHES!
Ricky throws the microphone into the crowd, no doubt hitting a fan, and he walks back up the ramp, swatting the broken pieces of Zack Starrs "authentic" glasses out of the boys hand as he passes once again sending him to tears. Spanish stops at the top of the ramp and turns to the crowd once more and simply does the most sensual crotch chop possible before turn around and heading backstage to the absolute disgust of the fans.
_________________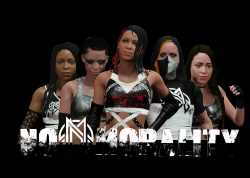 Admin





Posts

: 5730


Join date

: 2015-03-09


Age

: 20


Location

: MizTV


Humor

: Making Sons uncomfortable



seriously somebody help me. I can't go to the homepage. why
_________________
Accomplishments :

2018 Heel of the Year as Schmidty
2018 Newcomer of the Year as Schmidty
2018 Face of the Year as Bob Luger
2018 Promoer of the Year
1x European Champion as Schmidty
2 x United States Champion as Schmidty
1x Alpha World Champion as Bob Luger
Main Event Star!





Posts

: 2988


Join date

: 2015-09-19


Age

: 21



Have you tried clearing your cookies?
_________________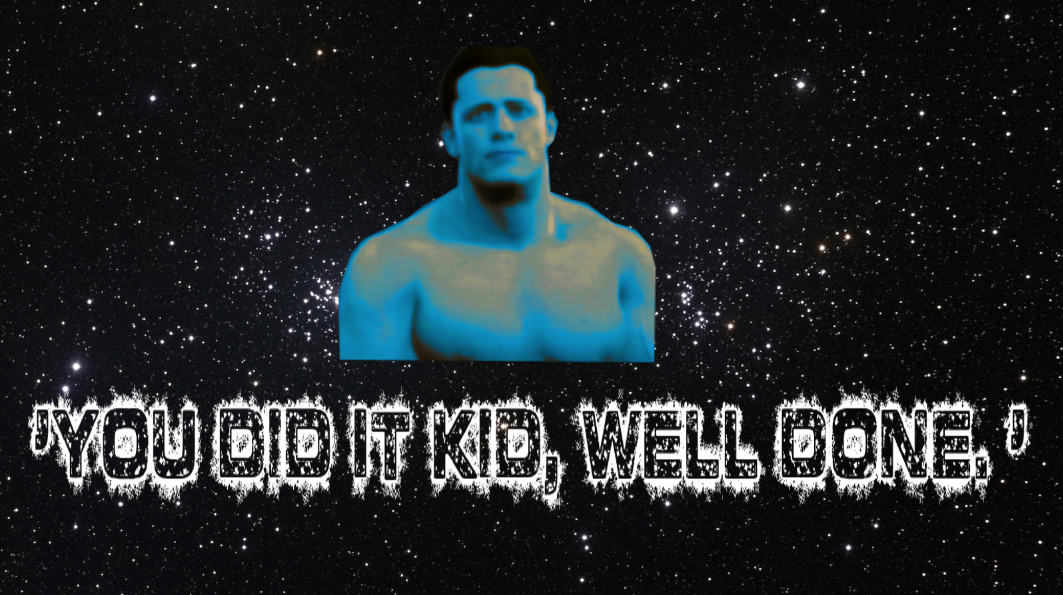 Main Event Star!





Posts

: 705


Join date

: 2016-07-22


Age

: 21


Location

: Cardiff, Wales


Humor

: Sarcastic and Adam Sandler



_________________
Accomplishments :

2018 Heel of the Year as Schmidty
2018 Newcomer of the Year as Schmidty
2018 Face of the Year as Bob Luger
2018 Promoer of the Year
1x European Champion as Schmidty
2 x United States Champion as Schmidty
1x Alpha World Champion as Bob Luger
Main Event Star!





Posts

: 2988


Join date

: 2015-09-19


Age

: 21



_________________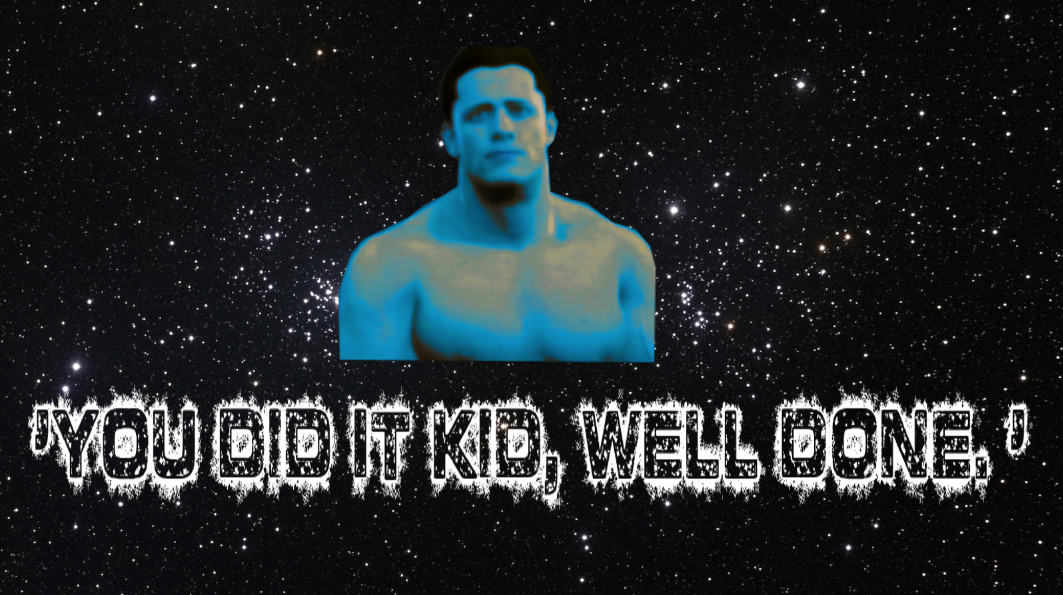 Main Event Star!





Posts

: 705


Join date

: 2016-07-22


Age

: 21


Location

: Cardiff, Wales


Humor

: Sarcastic and Adam Sandler



Admin





Posts

: 5730


Join date

: 2015-03-09


Age

: 20


Location

: MizTV


Humor

: Making Sons uncomfortable



---
Permissions in this forum:
You
cannot
reply to topics in this forum