Fusion & Genesis PPV List!
-Battle Scars
-Anarchy Rulz
-Exodus
-CyberSlam
-Validation
-Point Break
-Regicide
-Home Coming
-Absolution
-Purgatory
Fusion/Genesis Superstar of the Week!
Page 1 of 2 • 1, 2

Who are you betting on come Point Break?
Monday night Fusion: Episode 70!
LIVE from the NRG Arena in Houston, Texas!!!Point Break card thus far!
(Subject to change.)
-Bob Luger vs. Furious Frank (c) for the CMV Alpha World championship!
-Xander Slate vs. JustIN Sane (c) for the CMV Undisputed World championship!
-Jon Reed vs. Randy Borton (c) for the CMV International championship!
-Ryan Kent vs. Bison!
-Zack Cage vs. Chris Andrews (c) for the CMV Anarchy championship!
-Nelson Jr. vs. Jaquan Shay!
-Armageddon Hell in a Cell match for the CMV United States championship! Featuring: Bannon, Sam Valentine, Rex Carter, Adam Adams, Lex Night & Samuel Boone!
----- ----- ------ ----- -----

Adam Adams vs. BannonWith just six days to go until Point Break, tonight's action-packed edition of Monday night Fusion gets underway with the first of three matches tonight where the Armageddon Hell in a Cell competitors will collide, as the good guy cowboy, Adam Adams, tangles with the self-proclaimed Cure of CMV, Bannon. With both of these superstars collecting losses last week, momentum is crucial for them here tonight, but who will be the one to snatch it up and perhaps take one step closer to becoming the United States champion?Party Hard vs. Hotline MiamiOn the hunt to continue their impressive winning streak here tonight, the young and flamboyant duo of Eli Richards and Drake Garrett will battle the always hyped Mack and Matty! With no number one contenders currently named for The REAL #1 Bubba's titles, a win here for either team could see them easily put into contention; the only thing left to be decided is who can turn it up louder in the ring, Hotline Miami or Party Hard?Lex Night vs. Samuel BooneThe two dark-horses inside of the Armageddon Hell in a Cell match this Sunday at Point Break, Lex Night and Samuel Boone, will come face to face here tonight in the hopes of improving their chances of not only surviving the devil's favorite structure, but becoming the new CMV United States champion!Gluttony vs. Troy MeyersLosing a bit of his spark these past couple of weeks, Troy Meyers, is starting to showcase his old ways of being "the ultimate jobber". But he'll look to turn that around as quickly as he can, when he goes at it with Bill Maverick's personal wrecking ball, Gluttony!Sam Valentine vs. Rex CarterThe Dream has been on an absolute tear since his return to CMV last month, not only getting performance of the night at Validation for his triple elimination in the Tug of War match, but also securing himself some victories over his fellow Hell in a Cell foes, Bannon and Adam Adams, the past two weeks. Tonight he'll look to make it three and prove to everyone why they should bet on him come Point Break, as he goes head to head with The Hillbilly of CMV, Rex Carter!Jaquan Shay vs. Chris AndrewsNon-titleWith both men set to compete this Sunday at Point Break, Jaquan Shay tangling with Nelson Jr. and of course The Bloody Brit having his rubber match with Zack Cage for the CMV Anarchy championship, losing is not an option for either of them. But only one can walk out of Fusion tonight and into Atlanta with momentum on their side, but will it be 'JS' who scoops up the big win over the champ; or Andrews who sends a strong message to Cage with some REEEEVVVVEEEENNNGGGAAAA!!!???Schmidty & Xander Slate vs. Paul Divine & JustIN SaneAfter the war zone that was Monday night Fusion last week following the main event between Paul Divine and JustIN Sane, Schmidty was the last man standing thanks to his pals in Desolation, once again getting the upper hand over The Asian Sensation. But just how well can the self-proclaimed "REAL CMV United States champion" work with others? We're going to find out here tonight when he pairs up with The OG Dirty Heel and the man who will challenge JustIN Sane for the Undisputed title this Sunday, Xander Slate, to battle Japan's Biggest Export and The Unpredictable One himself! These two teams are no doubt combustible elements, but can the egos and past-aggression be put aside for just one night only in order to secure a common goal; or will Fusion close tonight on the scene of another all-out war . . .?

Live Event

-The Hooligans vs. Warriors Justice
-Miles Boyd vs. James Smith
-Michael Walker vs. Tyson Cage
_________________
1x Mr. Money in The Bank, 2x World Heavyweight Champion, Glammy Award for Heel of the Year
Xander Slate
_________________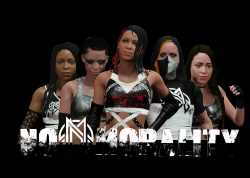 Aarons views on the Indys:
Admin





Posts

: 4602


Join date

: 2015-03-09


Age

: 20


Location

: MizTV



i'm getting the jobber promo ready
_________________
Main Event Star!





Posts

: 574


Join date

: 2016-06-10


Age

: 13


Location

: Cordele, Georgia



why's Cooper in the line-up?
_________________
1x CMV Television Champion - Top's Newsome
1x CMV Vixens Champion - Kitty Quinn-Belle
1x CMV International Champion - Chris Andrews
2x CMV Anarchy Champion - Chris Andrews
1x CMV Womans Intercontinental Champion - Dawn Bryan
1x CMV Tag Team Champion - Kid Campbell (Gladiators w/ Rashad Rockwell)
1x CMV Light Heavyweight Champion - El Jefe
Main Event Star!





Posts

: 2211


Join date

: 2015-12-11


Location

: Leeds, England



Will be early tomorrow, expect a 3-4pm EST start time
_________________
1x Mr. Money in The Bank, 2x World Heavyweight Champion, Glammy Award for Heel of the Year
Xander Slate
topher316 wrote:why's Cooper  in the line-up?
Cooper is a fucking goddess
_________________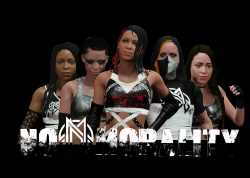 Aarons views on the Indys:
Admin





Posts

: 4602


Join date

: 2015-03-09


Age

: 20


Location

: MizTV



Main Event Star!





Posts

: 2071


Join date

: 2015-09-19


Age

: 21



_________________
Main Event Star!





Posts

: 2140


Join date

: 2015-05-13


Age

: 18


Location

: Ontario, Canada



_________________
1x Mr. Money in The Bank, 2x World Heavyweight Champion, Glammy Award for Heel of the Year
Xander Slate
Page 1 of 2 • 1, 2

---
Permissions in this forum:
You
cannot
reply to topics in this forum