Fusion & Genesis PPV List!
-Battle Scars
-Anarchy Rulz
-Exodus
-CyberSlam
-Validation
-Point Break
-Regicide
-Cause & Effect
Fusion/Genesis Superstar of the Week!
Page 1 of 2 • 1, 2

As Monday Night Fusion proceeds, a light mist rolls through the arena, the crowd lowers their voices to quiet murmurs after a few moments the lights go out and the crowd gets slightly louder, the lights turn on and left standing in the ring is Bannon, the mist clears and reveals a cloth covering something up. As the crowd's mutterings get louder, Bannon brings the mic up to his lips…

Bannon
Broken… Society is broken, you see Society molds, people… not into what people want to be, no, no, no in what IT wants them to be, It turns you into SHEEP. I want you all to know, I see your fears, Every. Single. One. But don't worry… I can FIX you. I can HELP you. All you have to do is…

Bannon raises his hand up and smiles at it
Bannon

Take my hand… turn to the darkness and I swear I won't turn you away. Aren't you tired of being unwanted? Tired of putting on a mask for the rest of the world? Come to me. Come to me and I can save you from… yourself, I CAN BE YOUR SHEPHERD… Follow me and we can cleanse this world, we can RESTORE society. Join me and I will be the man to CURE this world, Refuse… and I will be the man to DESTROY IT.

Bannon moves over to the cloth and reveals a table with a paint bucket and brush on top of it, picking the bucket up he leaves the ring and starts circling around it.
Bannon

So here is my plea to all of you, take my hand and I will show you eternal happiness… DEFY me and I will show you utter CHAOS.

Silence ensues as the Crowd's reaction shifts and a very uneasy atmosphere falls over the arena. Reaching his hand out Bannon walks around the ring until he finds an outstretched hand. He walks over to the hand and takes it in his grasp before leading a man over the barricade and back into the ring, the man kneels before Bannon and closes his eyes. Dipping the brush into the bucket, Bannon smiles and raises the brush drawing a red line down a man's forehead.

Bannon
Welcome brother, you are now a part of the flock.

Opening his eyes the man rises and with a blank expression walks over and stands beside Bannon.
A thick fog covers the ring and quickly dissipates leaving the ring empty and with Bannon and the man nowhere to be seen.

Main Event Star!





Posts

: 515


Join date

: 2016-07-22


Age

: 20


Location

: Cardiff, Wales


Humor

: Sarcastic and Adam Sandler



_________________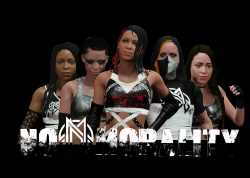 "90 OvR cap"

Admin





Posts

: 5068


Join date

: 2015-03-09


Age

: 20


Location

: MizTV


Humor

: SlymR is Irish



yet you never comment on my promos
_________________
_________________
Gumble is my welsh friend.
_________________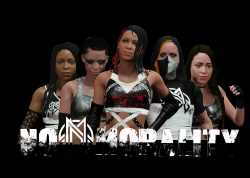 "90 OvR cap"

Admin





Posts

: 5068


Join date

: 2015-03-09


Age

: 20


Location

: MizTV


Humor

: SlymR is Irish



Cop, fixin to block you again
_________________
Can Bannon do this on a cold night in Stoke though?
_________________
1x CMV Anarchy champion
Bludgeon
1x Mr. Money in The Bank, 2x World Heavyweight Champion, Glammy Award for Heel of the Year
Xander Slate
Admin





Posts

: 3443


Join date

: 2015-03-08


Age

: 20


Location

: The Hood


Humor

: Knock knock!



I don't like the way that my promo has been hijacked.
Main Event Star!





Posts

: 515


Join date

: 2016-07-22


Age

: 20


Location

: Cardiff, Wales


Humor

: Sarcastic and Adam Sandler



i don't like not having any pringles, but ya don't hear me complaining, js
_________________
1x CMV Television Champion - Top's Newsome
1x CMV Vixens Champion - Kitty Quinn-Belle
1x CMV International Champion - Chris Andrews
2x CMV Anarchy Champion - Chris Andrews
1x CMV Wold Tag Team Champion (Divine Affairs w/Paul Divine)
1x CMV Womans Intercontinental Champion - Dawn Bryan
1x CMV Tag Team Champion - Kid Campbell (Gladiators w/ Rashad Rockwell)
2x CMV Light Heavyweight Champion - El Jefe
1x CMV Tag Team Champion - Don Bishop (The Wanderers w/ Gavin Extreme)
Main Event Star!





Posts

: 2708


Join date

: 2015-12-11


Age

: 99


Location

: Leeds, England


Humor

: yes :D



Page 1 of 2 • 1, 2


Similar topics
---
Permissions in this forum:
You
cannot
reply to topics in this forum