Fusion & Genesis PPV List!
-Battle Scars
-Anarchy Rulz
-Exodus
-CyberSlam
-Validation
-Point Break
-Regicide
-Cause & Effect
Fusion/Genesis Superstar of the Week!
Page 1 of 5 • 1, 2, 3, 4, 5

Will Tops Newsome walk away with his first Championship tonight?
Kicking off tonights show will be the debut of Cole Savage's new client, the former CMV Light Heavyweight Champion Omega Lee who looks to take on a former NXT Champion in his debut, Akira started off the new era with a big win over Chet Taylor, could he follow it up with a win tonight over Omega Lee, or will Lee debut in winning fashion with the help of Cole Savage.
The first of two Vixens matches takes place next as Jessica Brooks, who is in line for some sort of Number One Contenders match after Redemption Road following her huge wave of momentum after beating Jade Dynamite looks to take on Rose Punish, who will be colliding with Tia Powley in a ladder match at Redemption Road for a chance to earn a spot in a Number One Contenders Match for the CMV Womens Intercontinental Championship, Rose will need to pick up momentum here tonight heading into her Pay Per View match, while Jessica Brooks cannot afford to allow her momentum to falter.
After pinning the CMV Tag Team Champions last week on Intensity, this week Kurasuke head into battle on his own to lock horns with one half of The Bringers of Despair, Vincent Trowell. Winning this match would have major influences on how their Title Match could go in around 9 days time as Vincent Trowell will want to balance out the record between the two teams while Kurasuke would love to get yet another one over the Tag Team Champions.
Another debut is set to take place tonight as newcomer Logan Hail looks to take on Adrian Axe in what could actually turn out to be an important match for both men here tonight. With Axe struggling to get booked and in desperate need of a win, while on the other hand, Logan will be desperate to not give him that win and bring a spark of life to Axe's career at the cost of his own.
Up next the current, unbeaten Gavin Extreme will take to the ring against Turbo, looking to continue his strong run at the moment and maybe put himself in a a position to climb the rankings heading into Arrival next month, however it won't be easy as Turbo has been known to pull out upsets in the past.
With Dynamite being forced out of action this week at the hands of the General Manager of UnMatched, Kane, it'll only be three out of the four contenders for the two Vixens belts. The number one contender for the CMV Womens Intercontinental Championship Ashleigh Infinitee goes head to head with Dirty Diana, the Number One Contender for the CMV Womens Championship, and Lexin Damjen, the former Champion in this weeks Co-Main Event.
CMV Television Championship Match
The first of three Title Defenses that Aaron Waite will potentially be participating in over the next 9 days, with Sampson wanting to prove his golden boy is a fighting Champion, tonight, after beating Zack Starr, Tops Newsome has the chance to redeem himself following his loss to Waite at iMPLOSION, however this time it could be harder than ever, with Waite fully fresh and full of confidence, but if anyone, Tops Newsome can pull off the upset.
House Show Card
Kendra McArthur & Victoria King Vs Ashley Carter & Maddy Zendran
Jay Netsuo Vs Carter Bennett
Eric Matthews Vs Chet Taylor Vs Erik Bolstad Vs Zack Starr
_________________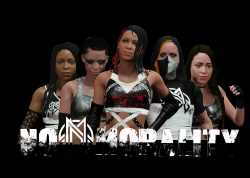 "90 OvR cap"

Why didn't you changed Ashley's last name
_________________
Kevin Nash wrote:Why didn't you changed Ashley's last name
There's literally like. 1 million people in the world with that last name
_________________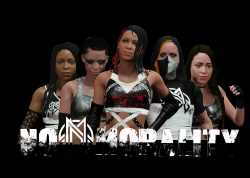 "90 OvR cap"

Main Event Star!





Posts

: 1930


Join date

: 2015-03-09



Ya but this is show biz where you can change your stage name. She'll be Rex's hot daughter.
_________________
_________________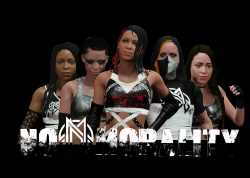 "90 OvR cap"

_________________
Logan Hail, my child.. do me well. Props to Gent for the hook up of his appearance.
_________________
2x World Heavyweight Champion as Kevin Owens
2015 Superstar/Champion Of The Year
2015 NXT King Of The Ring
     2x Hardcore Champion as Kayden Kynra(Former)
     3x NXT Television Champion as Lorin Seoul (Former)
1x NXT Tag Team Champion as JLV(Former)
Midcard Playboy





Posts

: 480


Join date

: 2015-07-01


Age

: 21


Location

: NJ


Humor

: Blunt Cunt



gent why've you never made any of my caws beautiful

Main Event Star!





Posts

: 1930


Join date

: 2015-03-09



Page 1 of 5 • 1, 2, 3, 4, 5

---
Permissions in this forum:
You
cannot
reply to topics in this forum