Fusion & Genesis PPV List!
-Battlescars
-King of the Ring
-Exodus
-CyberSlam
-Tag Team Cup
-Validation
-Dark Carnival
-Point Break
-Regicide
-Wild Card
-Absolution
-Emergence
-Home Coming
-Cause & Effect
-Final Resolution
-Purgatory
-Ascendance
Fusion/Genesis Superstar of the Week!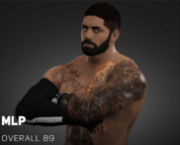 Page 1 of 4 • 1, 2, 3, 4

How Many Titles Will Change Hands Tonight?
The winner of the predictions for this even is able to book two matches for both UnMatched and Intensity along with a house show match for each. The tiebreaker is how many finishers and sigs will be hit in the Main Event between Marko and Sunshine.
Stream Times
Wednesday-11pm GMT-Arrival
Saturday-10pm GMT-UnMatched
Sunday-11pm GMT-Intensity
CMV Tag Team Championship Match
Kicking off tonights Pay Per View Event we see the Bringers of Despair look to reach five months with the belts in their clutches however tonight they face their toughest challenge yet as they look to take on the current Number One Contenders, and a team that have only had two losses as a team in their 4 month CMV career, Buddy & Brutus, they've beaten the Bringers before as many have, but can they do it when it counts?
For a month now Eric Matthews has been on the receiving end of some viscous beat downs at the hands of Cody Douglas and Chet Taylor, and tonight he's had enough, challenging Cody Douglas to a singles match. However with Chet Taylor ringside you can almost be certain that some shenanigans will unfold.
European Championship Match
The first singles title on the line tonight comes in the form of the European Title as Schmidty looks to make his first defense of the belt after winning it in his debut just one month ago, however his opponent tonight certainly is no pushover, the former three time CMV Television Champion Lorin Seoul who'll be looking to add another title to his collection if he can get past Schmidty tonight.
Elimination Tornado Tag Team Match
The feud between Jade Dynamite and Kristen Page has been going on for well over two months, the two are yet to face one on one in the ring but tonight that could potentially be the outcome as Jade Dynamite teams up with Lexin Damjen to take on the team of Kristen Page and Raven Skye. Two teams walk in, only one will walk out.
CMV Television Championship Match
In the fifth match of the night we see the seemingly unstopable force that is Tops Newsome lock horns with one half of the Wanderers, Gavin Extreme as he looks to get his first taste of CMV gold. Tops will have another idea however.
CMV Womens Intercontinental Championship
In a rematch from Redemption Road, Samantha Steel has the opportunity to earn a win back against one of the two Vixens who have pinned her in her CMV career so far, while at the same time winning the belt back she lost just once ago. Ashleigh Infinitee has been struggling as of late if there's any time to beat her, it's now for sure.
This is more than just any ordinary Tag Team Match, with Zack Starr having stolen the real Global Championship back at Redemption Road an interesting stipulation has risen from this match. If Zack Starr wins, Ricky Spanish gets his contract back, and Zack Starr will earn himself a Number One Contenders match for the Global Championship in exchange for handing back the real belt. However if Starrs team lose, Spanish doesn't get his job back and Starr gets no Contenders match. It's all on line for Starr tonight, but can he clutch under the pressure?
CMV Womens Championship Match
Much like with the Womens Intercontinental Championship, the two people competing for the Womens Championship fought last month at Redemption Road, however there was an X-Factor in that match, Lexin Damjen who was indeed the Vixen who took the pinfall and so tonight, after re-earning her number one contenders spot, Sophia Gibson looks to regain the Title she never lost while at the same time becoming the first ever two time CMV Womens Champion.
Ever since Kanes return to CMV he's vowed to inflict pain on those who failed him in his first stint as General manager. D'Angelo St. Daniels tonight, will feel the brunt of that anger as he faces the big red machine in a no holds barred match. If DSD walks out with the win, he makes it into Money in the Bank, the only issue is, Kane stands in his way. Kane has said that nobody can represent UnMatched better than he can and so if he wins he'll be inserting himself into the match...
CMV World Championship Match
In tonights Main Event Marko Punish defends his title against Sunshine, Sunshine earned this match by beating Marko last month all he has to do is repeat it again here tonight and he'll walk out champion, except this time, No Kane in his corner, it's one on one, a clean fight Marko Punish versus Sunshine a duo that have a lot of history dating all the way back to season two will be put to rest in tonights Main Event
Get those predictions y'all
Admin





Posts

: 5962


Join date

: 2015-03-09


Age

: 20


Location

: MizTV


Humor

: Making Sons uncomfortable



Pre-DIQ-tions
Bringers
Eric Matthews
Schmidty
Page & Skye
Newsome
Infinite
Waite
Dianna
DSD
Sunshinico
_________________
IT'S TIME
Main Event Star!





Posts

: 2218


Join date

: 2015-08-29


Age

: 25


Location

: New York


Humor

: Slapstick



Predictions:

The Bringers of Despair
Eric Matthews
Schmidty
Jade Dynamite/Lexin Damjen
Tops Newsome
Samantha Steel
Aaron Waite/Johnny Sampson
Dirty Diana
Kane
Marko Punish

Tie Breaker:
6 Finishers/Sigs

Admin





Posts

: 5962


Join date

: 2015-03-09


Age

: 20


Location

: MizTV


Humor

: Making Sons uncomfortable



Buddy & Brutus
Douglas
Schmidty
Dynamite & Damjen
Newsome
Infinite
Waite
Dianna
DSD
Marko

Tie Breakers
3
_________________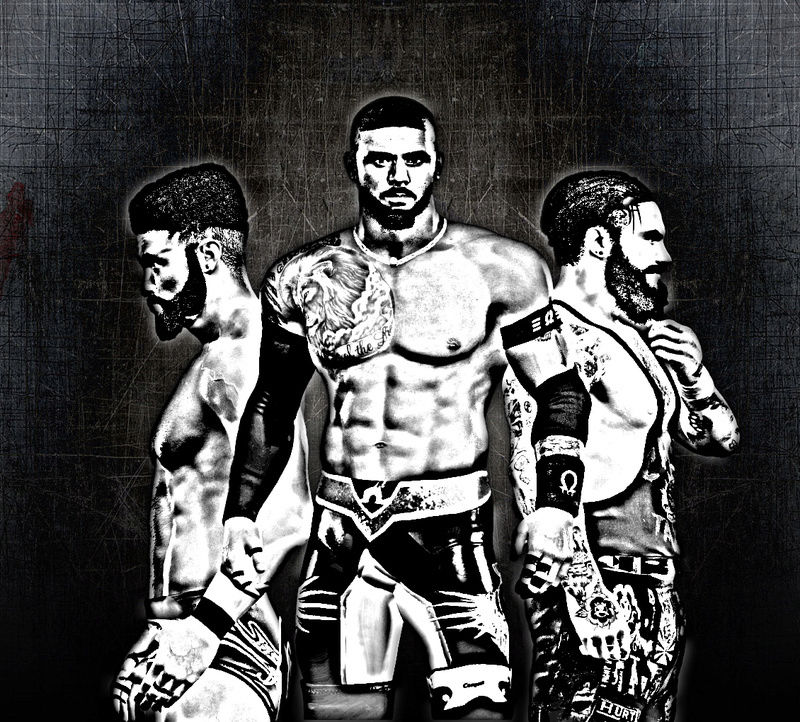 Main Event Star!





Posts

: 789


Join date

: 2015-07-19


Age

: 20


Location

: Hopewell, Virginia



Buddy and Brutus
Cody Douglas
Schmidty
Kristen Page and Raven Skye
Tops Newsome
Ashleigh Infinitee
Aaron Waite and Johnny Sampson
Dirty Diana
DSD
Sunshine
_________________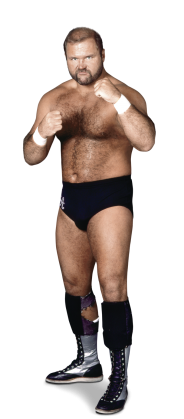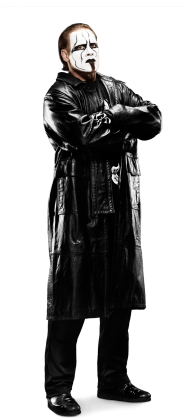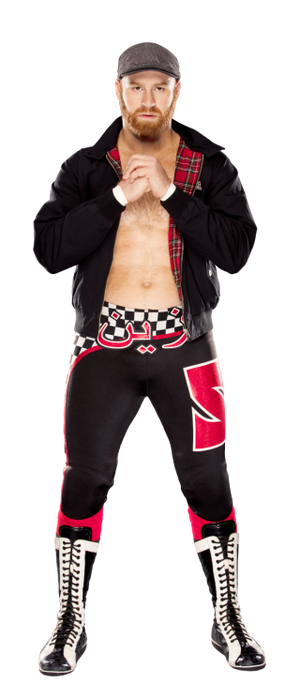 Main Event Star!





Posts

: 759


Join date

: 2015-03-10


Age

: 19


Location

: Australia


Humor

: Dark



Bringers
Matthews
Schmidty
Dynamite and Damjen
Tops
Steele
Starr and Spanish
DD
DSD
Sunshine

5 sigs/fins
_________________
Accomplishments :

2018 Heel of the Year as Schmidty
2018 Newcomer of the Year as Schmidty
2018 Face of the Year as Bob Luger
2018 Promoer of the Year
1x European Champion as Schmidty
2x United States Champion as Schmidty
1x Undisputed Champion as Schmidty (current)
1x Alpha World Champion as Bob Luger
1x Dashing's ride or die chick
Main Event Star!





Posts

: 3296


Join date

: 2015-09-19


Age

: 21



Predicktions
Bringers of Despair
Eric Matthews
Schmidty
Jade Dynamite and Lexien
Tops Newsome
Samantha Steel
Aaron Waite and Sampson
Sophia Gibson
DSD
Marko

6 Fins/Sigs
_________________
Main Event Star!





Posts

: 2646


Join date

: 2015-05-13


Age

: 18


Location

: Ontario, Canada


Humor

: Dashing's jokes



Who has Sunshine on Here??
_________________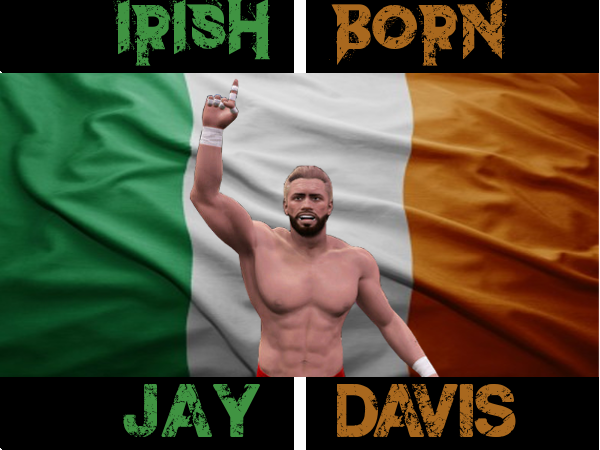 Jay Davis: 1x Light Heavyweight Champion{Current}
Guri Sukonov: 1x International Champion [Current]
Jaquan Shay: 1x Anarchy Champion[Current]
Trey Diamond
Ushio Takato
El Guerrero Furioso: 1x Rising Star Champion
Amanda Davis
Team Elite
Main Event Star!





Posts

: 966


Join date

: 2016-07-18


Age

: 16


Location

: New York, Sahn!!


Humor

: Hellish



_________________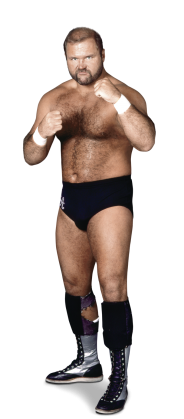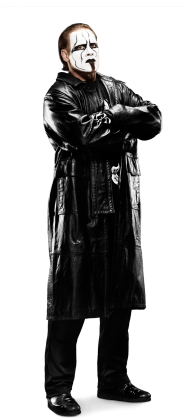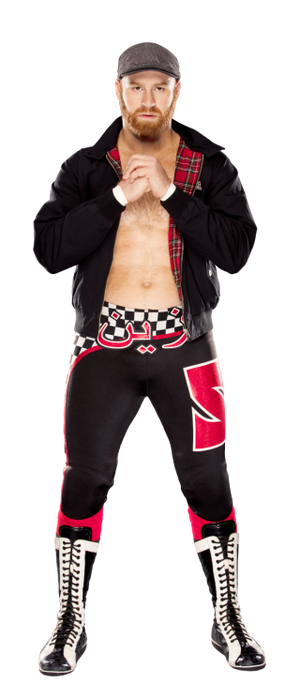 Main Event Star!





Posts

: 759


Join date

: 2015-03-10


Age

: 19


Location

: Australia


Humor

: Dark



Page 1 of 4 • 1, 2, 3, 4

---
Permissions in this forum:
You
cannot
reply to topics in this forum