Fusion & Genesis PPV List!
-Battle Scars
-Anarchy Rulz
-Exodus
-CyberSlam
-Validation
-Point Break
-Regicide
-Home Coming
-Absolution
-Purgatory
Fusion/Genesis Superstar of the Week!
Page 1 of 4 • 1, 2, 3, 4

Who do you have walking out of Battle Scars with a clean slate and all of the gold?
Monday night Fusion: Episode 52!
LIVE from the Cincinnati Gardens in Cincinnati, Ohio!!!Battle Scars card thus far!
(Subject to change.)
-The Money in The Bank Ladder match! Featuring: Duo Maxwell, Nick Blake, Elijah Stewart, Jacob Ziegler, Tim LaFave & Azreal!
-Casey Wilson vs. Jade Divine (c) for the CMV Vixens championship!
-WEB vs. Hayden, Sushi-X & Quantum in a Clean Slate match!
-Vixens Fatal-4-Way Ladder match! Featuring: Amber Briggs, Cass LaFave, Fury & Kitty Quinn-Belle!
-Ace Stephens vs. Bison!
-Vicious & Delicious vs. The Blood Brothers [PRE-SHOW!]
-Nick Blake vs. Friends of Cole Savage [PRE-SHOW!]
-Eric Thunder vs. Ryan Kent (c) for the CMV Light Heavyweight championship! [PRE-SHOW!]
-Shiloh Gray vs. Chris Andrews!
-Headhunter vs. Bryan Novak!
-Archangel vs. The Fallen!
-Bob Luger vs. Randy Borton!
----- ----- ----- ----- -----
Kicking off what is set to be an amazing night of action here on the final Monday night Fusion before the brand split, we'll see the severely deranged, Bloody Justice, take the fight to the former CMV Undisputed World Heavyweight champion, Bryan Novak. In preparation for what will be a true test of his might versus the seven-foot-tall, four-hundred pound, Headhunter, at Battle Scars, Mr. Novak will attempt to slay a giant in his own right when it comes to BJ, who's on the hunt for the biggest victory of his short wrestling career.
Most of these women know each other all too well, having shared some bad blood and brutal memories. But they must put that all behind them for the time being if they hope to head into Battle Scars this Sunday with the upper-hand over their opponents. Casey Wilson, set to challenge Jade Divine for the CMV Vixens title at the pay-per-view, will lead The Urban Warrior, Fury, and the first ever and longest reigning Vixens champ in the show's history, Amber Briggs, into battle against The Cheeky Japanese girl, her X-Gen sister, Cass LaFave, and the women she defeated to capture the belt that she's currently holding, Kitty Quinn-Belle!
Following Azreal's shock victory over Tim LaFave and Jacob Ziegler last week on Fusion alongside Duo Maxwell, good old Timmy boy offered The BOA a shot at his International title belt heading into Battle Scars this Sunday and the fifth annual Money in The Bank ladder match. Accepting as quickly as he possibly could, will we witness Big Azzhole taste his first glimpse of championship gold tonight; or will good guy of the year, Mr. LaFave, put a stop to his challengers hot streak and send a message that he's the champ for a reason?
Once more orchestrated by Raymond Royce, CMV's newest talent scout wants to see his two possible signings compete head to head against each other here tonight, perhaps awarding the winner with one his VERY lucrative contracts . . .
Disgruntled that he wasn't given a challenger for his Light Heavyweight championship at Battle Scars, Ryan Kent, took matters into his own hands last week and issued an open challenge for his belt which was promptly responded to by one-half of Extreme Conditions, Eric Thunder! Now with his title defense looming on the pre-show panel, The Fire Starter will be looking for that last bit of momentum when he comes face to face with The Dream, Sam Valentine, who's fresh off of a victory over Kendall Wolfe and looking to tear down another reigning champion!
As Bob Luger prepares to take on Randy Borton one on one this Sunday and The Blood Brothers get set to collide with Vicious & Delicious on the pre-show panel this Saturday, the six superstars will break off into teams of three all in the effort of getting one-up on their foes before they do battle this weekend.
Chris Andrews has declared WAR and a WAR is most certainly what we're gonna get here in this one, as WEB, Foreign Affairs and X-Gen, each dispatch one member to see who the best is on this night. Triple threats are always a chaotic scene of mayhem and brutality, but with the likes of Jeff Wallace, The Bloody Brit, and The Hell Hound, Quantum, pitted against one another, this one has the makings to bring about the end times . . .
With both of these men calling on general manager, Johnny Sampson, to give them and the CMV universe what they all want to see, a rematch for the ages between The Scotsman, Jacob Ziegler, and The Asian Sensation, Sushi-X, Big Johnny delivered and THEN some, pitting the two toe to toe in a thirty minute Iron Man match!!! Before they're both possibly drafted to separate brands following Battle Scars this Sunday, and at that event they each vie for their golden tickets respectively, the fan favorites and in-ring wonders must first settle once and for all who the better of them truly is, one way or another, you're gonna wanna hold onto your seats for this one . . .

ALSO, on this week's CMV.com exclusive Live Event!

-Hans Von Braun vs. Alex Barker
-Angelica Jones vs. Debra Cox
-Lance Romance & Dashing Don vs. Josh Woods & DJ Moore
Last edited by Mr. Dashing on Sun Aug 14, 2016 8:06 am; edited 1 time in total
_________________
1x Mr. Money in The Bank, 2x World Heavyweight Champion, Glammy Award for Heel of the Year
Xander Slate
Admin





Posts

: 3094


Join date

: 2015-03-08


Age

: 20


Location

: The Hood



Solid card, should be a good show
_________________
1x CMV Television Champion - Top's Newsome
1x CMV Vixens Champion - Kitty Quinn-Belle
1x CMV International Champion - Chris Andrews
2x CMV Anarchy Champion - Chris Andrews
1x CMV Womans Intercontinental Champion - Dawn Bryan
1x CMV Tag Team Champion - Kid Campbell (Gladiators w/ Rashad Rockwell)
1x CMV Light Heavyweight Champion - El Jefe
Main Event Star!





Posts

: 2210


Join date

: 2015-12-11


Location

: Leeds, England



Aww, Dashing was waiting for me <3

The main card of this show looks like its going to last for fucking ever. 4 hour show hype!
_________________
Owner of Royce Inc.
POTENTIAL SIGNINGS:

Vicious & Delicious
SIGNED CLIENTELE:

Rose Punish, Morgan Black
Royce Inc. is currently most interested in picking up Superstars/Vixens which have either (1)Been abandoned OR (2)Their owners wish to not or do not promo as them. However, Royce Inc.'s doors are open to everyone. Do note: Even after securing a contract with Royce Inc., the owner of the signed Superstar/Vixen will still have total control of them. Being a client with Royce Inc. means we will provide matches, feuds, and a mouthpiece. If you are interested in possibly signing with Royce Inc., feel free to Private Message me at anytime.
Midcard Playboy





Posts

: 213


Join date

: 2015-05-02


Age

: 21


Location

: USA



When Novak is an opener...
I got a kickball party later tomorrow so I probably won't make it live. Looking forward to it though.

Nice card.
_________________
My Characters
Cassie Maverick - 2x IC Champion, 2x Vixen's Champion
Mr. Showtime - 1X Tag Team Champion
Bill Maverick
Rage
Gluttony
The Jezebels (Susanna and Valderiss)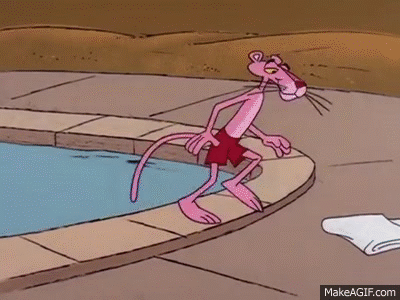 Main Event Star!





Posts

: 708


Join date

: 2015-09-13



When I asked for a jobber
_________________
Main Event Star!





Posts

: 2069


Join date

: 2015-09-19


Age

: 21



_________________
Main Event Star!





Posts

: 1632


Join date

: 2015-03-09



Whipped something up for our plight Krzy<3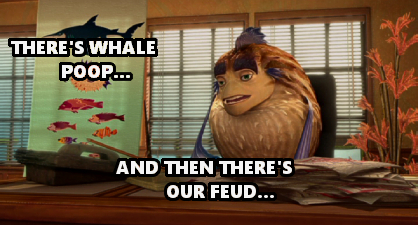 Page 1 of 4 • 1, 2, 3, 4

---
Permissions in this forum:
You
cannot
reply to topics in this forum