Fusion & Genesis PPV List!
-Battle Scars
-Anarchy Rulz
-Exodus
-CyberSlam
-Validation
-Point Break
-Cause & Effect
-Home Coming
-Absolution
-Purgatory
Fusion/Genesis Superstar of the Week!
Page 5 of 16 •

1, 2, 3, 4, 5, 6 ... 10 ... 16

Split-branded pay-per-views; your thoughts?
Bill Maverick is uploaded

#CMV
#BILL MAVERICK
#FEAR
_________________
My Characters
Cassie Maverick - Current 2x IC Champion, 2x Vixen's Champion
Mr. Showtime - Current Tag Team Champion
Bill Maverick
Rage
Gluttony
The Jezebels (Susanna and Valderiss) Main Event Star!





Posts

: 624


Join date

: 2015-09-13



Wait was I downloading Bill Maverick, I forgot which caws you said in the pm
_________________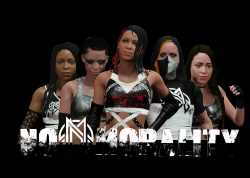 Top 10 Gent Quotes:

ChildishGent wrote:What if I smacked 14 puppies?

ChildishGent wrote:Boars before Whores

ChildishGent wrote:Got about a 50% chance of eating it before sundown

ChildishGent wrote:You'd probably see me play Gears this winter

ChildishGent wrote:Mickie James has a particular set of tittays

ChildishGent wrote:Sunshine is 100% a hollaback girl

ChildishGent wrote:Make sure to call him "Baby Jay" Omega Lee

ChildishGent wrote:Can't wait for Big Show to make his return

ChildishGent wrote:When is Kane becoming GM again?

ChildishGent wrote:Quinn is king
Miztacular wrote:Wait was I downloading Bill Maverick, I forgot which caws you said in the pm
Go ahead and keep Bill. I want him as a manger of RAGE on your brand. Also I think I totally forgot to do his victory pose and comeback. Lol.
Also Susanna is uploaded for Dashing. I'll make her tag partner Valderiss later today.
#CMV
#SUEY
#JEZELBEL
_________________
My Characters
Cassie Maverick - Current 2x IC Champion, 2x Vixen's Champion
Mr. Showtime - Current Tag Team Champion
Bill Maverick
Rage
Gluttony
The Jezebels (Susanna and Valderiss) Main Event Star!





Posts

: 624


Join date

: 2015-09-13



Miz Gavin has been uploaded, hide the domineos.

#CMV
#EXTREME
#PIZZA PARTY
_________________
FURY-  2x CMV Vixens Champion
Grid & Animal BLACK STRIKE RENEGADES- Tornado Tag Champions

My CAW's:
Fury
Gavin 'Extreme' Wheeler
Takeshi Matsumoto- Current Tag Team Champion
Walter Goldman Midcard Playboy





Posts

: 267


Join date

: 2015-12-12


Age

: 23



_________________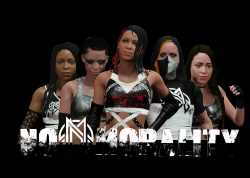 Top 10 Gent Quotes:

ChildishGent wrote:What if I smacked 14 puppies?

ChildishGent wrote:Boars before Whores

ChildishGent wrote:Got about a 50% chance of eating it before sundown

ChildishGent wrote:You'd probably see me play Gears this winter

ChildishGent wrote:Mickie James has a particular set of tittays

ChildishGent wrote:Sunshine is 100% a hollaback girl

ChildishGent wrote:Make sure to call him "Baby Jay" Omega Lee

ChildishGent wrote:Can't wait for Big Show to make his return

ChildishGent wrote:When is Kane becoming GM again?

ChildishGent wrote:Quinn is king
AMBER & ANDREW ARE UP (ANDREW IS FIXED)...I hope

Amber
#CMV
#VIXEN
#BRIGGS

Andrew
#CMV
#GENESIS
#BRIGGS
_________________
Amber Briggs(Ferocity) - 1x CMV Vixens Champion(Inaugural)
Duke(Genesis) - 1x Tornado Tag Team Champion w/ Buzzsaw Jack (Inaugural)
Andrew Briggs(Genesis) - 2x CMV LHW Champion
The Hooligans(Fusion)-
The Briggs Family & Friends
Xbox Live Gamertag: Purple oFireo Midcard Playboy





Posts

: 212


Join date

: 2015-03-26


Age

: 22


Location

: NS, Canada



i thought this thread was just for RAW caws
_________________
Main Event Star!





Posts

: 1438


Join date

: 2015-03-09



exchange of words wrote:i thought this thread was just for RAW caws
It always turns into both, did last year too xD
_________________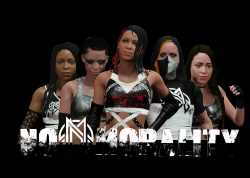 Top 10 Gent Quotes:

ChildishGent wrote:What if I smacked 14 puppies?

ChildishGent wrote:Boars before Whores

ChildishGent wrote:Got about a 50% chance of eating it before sundown

ChildishGent wrote:You'd probably see me play Gears this winter

ChildishGent wrote:Mickie James has a particular set of tittays

ChildishGent wrote:Sunshine is 100% a hollaback girl

ChildishGent wrote:Make sure to call him "Baby Jay" Omega Lee

ChildishGent wrote:Can't wait for Big Show to make his return

ChildishGent wrote:When is Kane becoming GM again?

ChildishGent wrote:Quinn is king
why wouldn't you make your own thread after last year then
_________________
Main Event Star!





Posts

: 1438


Join date

: 2015-03-09



Page 5 of 16 •

1, 2, 3, 4, 5, 6 ... 10 ... 16

---
Permissions in this forum:
You
cannot
reply to topics in this forum