Fusion & Genesis PPV List!
-Battle Scars
-Anarchy Rulz
-Exodus
-CyberSlam
-Validation
-Point Break
-Regicide
-Home Coming
-Absolution
-Purgatory
Fusion/Genesis Superstar of the Week!
Page 1 of 8 • 1, 2, 3, 4, 5, 6, 7, 8

Of all the current Champs, who's reign will last the longest?
As always the predictions are here and the winner can book a match on both shows along with a house show match, the tiebreaker for this show is to predict which Title match will end the quickest and in what time.
Kicking off the show tonight we see the long awaited debut of one of CMV's newest signings Murasaki Ryuu, making her debut here tonight in her hometown of Tokyo Japan as she takes on another Japanese Native in the form of Akiko Tanashi, with pride on the line, which Vixen will shine the brightest under the spotlight of their home nation?
Earlier this week, Logan Hail called Tops Newsome down to the ring, claiming that the time for playing was over, seeking Vengeance for his first match of the season ending in a loss to Tops Newsome after a devastating catching No Strings Attatched. Tonight he looks to redeem himself, but Tops will certainly be looking to ensure it goes the other way.
These two teams have gone back and forth, trading wins in tag team action, however tonight they face off for the final time in what would be a big win for one of these teams in their respective road to a CMV Tag Team Championship match, however The Wanderers have the odds stacked against them with both members of The Cowboys From Hell walking into this match with singles wins over their opponents tonight.
CMV European Championship Match
Solomon Glock has been determined in his hunt for the CMV European Championship, with members of InFamous attacking Luther Thunder several times this passing month, however tonight it's down to these two to settle it one on one, for the European Championship.
Thomas Sullivan has been on an absolute tear since returning to action, beating several future hall of famers, Brett Angel, DSD and Marko Punish included, however Marko didn't take it too lightly attacking Sullivan the following week looking for revenge, but the true revenge would be getting the pinfall win over Sullivan and moving on in the Title race.
Speaking of advancing in the Title race, both this years, and last years King of the Ring winners collide tonight in a match that was supposed to happen at the top of the month but descended into a backstage brawl with Ringo coming out on top, since then Starr has picked up a win over Ringo in tag team action, but tonight we put a nail in the coffin in the feud between Starr and RIngo.
Sophia Gibson was the very first Vixen on the radar of No Morality and she has certainly felt the effects of it over recent months as she has fallen time and time again alongside her comrades in tag team action, however tonight it is her time to get one over No Morality, as she takes on the leader of the group, she called out Caldwell at the top of the month and tonight Caldwell will be made to answer for her crimes as she challenges Sophia Gibson. ALONE.
CMV Womens Intercontinental Championship Number One Contenders Match
Both "1 Shot" Leona and Rachel Grant ended last season on a strong note, and while Leona has started this season off much stronger, Rachel Grant walks into this match with the momentum advantage after picking up a win earlier this week on UnMatched while Leona was only brought to a draw against Dawn Bryan just two days ago. However you cannot count out the former two time CMV Womens Intercontinental Champion in her hunt for a third reign and she;ll get that chance with a win tonight.
CMV Tag Team Championship Match
The New Orient Express have been kicking off quite the storm since debuting at the top of the month picking up impressive wins in both Tag Team and Singles action, however tonight is the Ultimate test as they take on The Gladiators for the CMV Tag Team Championships in Japan, the home town of one half of the team in Takeshi Matsumoto, will the hometown spirit drive Takeshi and his partner Mr. Showtime to victory, or will The Gladiators prove their efforts at Contingency not to be in vain.
Nobody would have expected it to take long for these two former rivals to re-ignite their feud with Aura seeking vengeance for being eliminated from the 2018 Queen of the Ring tournament by Casey. Both Vixens are currently climbing the ladder in their new home and a win here would be a great boost for either of them, Casey Wilson has come out on top in each and every contest they've ever fought in, however theirs one major factor to take into account here and that's the hometown crowd on the side of Aura here tonight who fights out of Japan.
With the chance to lead Team Intensity into battle next month at CMV Showdown, both men must put eachother through an absolute war here tonight, for Aaron Waite it's about adding to his legacy, boosting his ego and proving he's still the best of the best, and for Matthews it's about giving the fans of Intensity something to cheer for, leading Intensity into battle and picking up the win, it's a pride thing for Matthews, and while there's a chance both of them will be in the tag match, only one can lead it.
CMV Womens Intercontinental Championship Match
This could well be the highest a Womens Intercontinental Championship match has ever been placed on Pay Per View and with good reason, we have the former two time CMV Vixens Champion Cassie Maverick, looking to win back her belt and become a two time CMV Womens Intercontinental Champion, however on the flipside, Ashley Kelly will be looking to break the curse of the belt and hold it for more than a month. There's certainly been a lot of trash talking going into this match, but tonight we'll see who can back it up.
CMV World Championship Match
Tonight Sunshine makes his first defense as the CMV World Champion and it is against Leo Cruz a man who has been waiting years for his opportunity and now he finally has it, he cannot afford to let it slip, and with the Friends of Cole Savage banned from Ringside tonight and Kristen Page not turning up to the Pay Per View, we'll be getting nothing but a clean match between the two as they slug it out for the CMV World Championship.
CMV Womens Championship Number One Contenders Match
Jade Dynamite was thirty seconds away from winning back the belt she never lost clean, and never got her rightful rematch clause for, before Pandora interfered, giving Kristen Page time to escape and effectively throwing out the first ever Vixens PPV Main Event, costing Dynamite her Championship. These two have it out for eachother, with the added bonus that whoever wins here tonight will go on to fight Kristen Page for the Title at Showdown in just a months time. Will it be time for Dynamite to FINALLY have her chance, or will the new biggest threat in the division begin her takeover.
This feud started months ago, with DSD set out to prove the world he was still worthy, still the man who could dish out genuine pain to his opponents, however Cyborg didn't agree to that, calling out DSD for his false claims and setting upon him Suraci who was unable to truly put down DSD when they tied in an Iron Man Match last season, with DSD thinking it was all over he thought it was time to move on, until the new season began and Cyborgs intentions were reveled by Cole Savage, that DSD could be the first of many "UnMatched originals" to feel the wrath of the biggest threat in CMV history.
CMV Global Championship Match
In tonights Main Event, Zack Starr puts his CMV Global Championship on the line against the Number One Contender, Voice Vindy, a man who came so close to winning King of the Ring, a man who has pinned Zack Starr in the past and a man who'll be hungry to do it again tonight in order to become the new CMV Global Champion, however he has quite the mountain to climb in the form of Zack Starr who's racked up the most impressive Pay Per View record in CMV history, however he's never quite felt the pressure of a PPV Main Event and tonight he will, but who will crumble under the bright lights of Tokyo.
_________________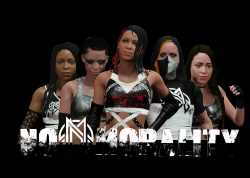 Aarons views on the Indys:
Akiko Tanashi
Tops Newsome
Cowboys From Hell
Solomon Glock
Marko Punish
Nick Starr
Sophia Gibson
"1 Shot" Leona
The Gladiators
Cassie Maverick
Leo Cruz
Jade Dynamite
Cyborg
Voice Vindy

Tiebreaker-Tag Team Titles, 8 minutes
_________________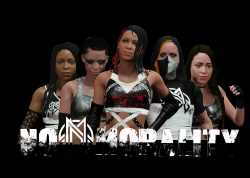 Aarons views on the Indys:
im 1st so i'll win this sumbitch

1. Akiko
2. Logan (hopefully its not a 5 min squash match, like that other guy who likes to do shit with my caw, what an assole, oh and i bet he's eating a big mac, but im not salty. anyhoo back to it......DID YOU SEE WALKING DEAD??? NO EXCEPTIONS amirite. Oh and i saw a TROLL CAW!!!!)
3.Wanderers better f`in
4.Glock
5.Marko
6.Ringo
7.Sophia......oh they both called Sophia..... Caldwell then.
8.1 shot
9.Orient Express
10.Aura
11.Waite
12.Maverick
13.Leo
14.Jade <<rip>>
15.DSD
16.Starr


Tie : Predict the time, you f'in crazy bitch, jesus, least make it realistic like how long before Tops get busted open..... fux it  erm  Kelly/Maverick 4:20   see what i did there....no... me neither


and there you have it bitches i won already..... next ppv please
Last edited by topher316 on Mon Nov 14, 2016 4:29 pm; edited 3 times in total
_________________
1x CMV Television Champion - Top's Newsome
1x CMV Vixens Champion - Kitty Quinn-Belle
1x CMV International Champion - Chris Andrews
2x CMV Anarchy Champion - Chris Andrews
1x CMV Womans Intercontinental Champion - Dawn Bryan
1x CMV Tag Team Champion - Kid Campbell (Gladiators w/ Rashad Rockwell)
1x CMV Light Heavyweight Champion - El Jefe
ZERO faith in Pandora wow topher
_________________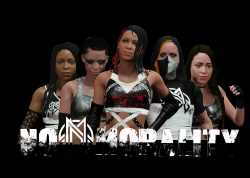 Aarons views on the Indys:
yea after the crap you put ALL my caws through this past month, you blame me
_________________
1x CMV Television Champion - Top's Newsome
1x CMV Vixens Champion - Kitty Quinn-Belle
1x CMV International Champion - Chris Andrews
2x CMV Anarchy Champion - Chris Andrews
1x CMV Womans Intercontinental Champion - Dawn Bryan
1x CMV Tag Team Champion - Kid Campbell (Gladiators w/ Rashad Rockwell)
1x CMV Light Heavyweight Champion - El Jefe
Did Dawn lose her last match BITCH?
_________________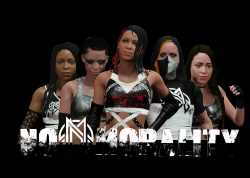 Aarons views on the Indys:
Miztacular wrote:Did Dawn lose her last match BITCH?
DID SHE WIN????????????? BITCH STAIN
_________________
1x CMV Television Champion - Top's Newsome
1x CMV Vixens Champion - Kitty Quinn-Belle
1x CMV International Champion - Chris Andrews
2x CMV Anarchy Champion - Chris Andrews
1x CMV Womans Intercontinental Champion - Dawn Bryan
1x CMV Tag Team Champion - Kid Campbell (Gladiators w/ Rashad Rockwell)
1x CMV Light Heavyweight Champion - El Jefe
>When Tops is unbeaten in singles action BITCHASS
_________________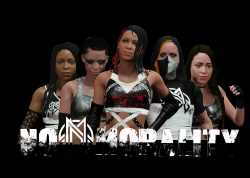 Aarons views on the Indys:
Murasaki Ryuu
Logan Hail(LET'SMAKETHISMATCHGREATPLSTOPSDONTKILLMETHX)
The Wanderers
Luther Thunder
Thomas Sullivan
Ringo Maxx
Sophia Caldwell
Rachel Grant
The Gladiators
Casey Wilson
Aaron Waite
Cassie Maverick
Sunshine
Pandora
D'Angelo St. Daniels
Zack Starr



_________________
2x World Heavyweight Champion as Kevin Owens
2015 Superstar/Champion Of The Year
2015 NXT King Of The Ring
     2x Hardcore Champion as Kayden Kynra(Former)
     3x NXT Television Champion as Lorin Seoul (Former)
1x NXT Tag Team Champion as JLV(Former)
Midcard Playboy





Posts

: 478


Join date

: 2015-07-01


Age

: 20


Location

: NJ



Page 1 of 8 • 1, 2, 3, 4, 5, 6, 7, 8

---
Permissions in this forum:
You
cannot
reply to topics in this forum