Fusion & Genesis PPV List!
-Battle Scars
-Anarchy Rulz
-Exodus
-CyberSlam
-Validation
-Point Break
-Regicide
-Cause & Effect
-Home Coming
Fusion/Genesis Superstar of the Week!
Can Cole Savage Carry Leo Cruz to his First Title?
NXT Womans Championship Second Round Matchup
Angelina Wild Vs Aly Sindrin
The first second round matchup is set to take place tonight, as Angelina Wild looks to take on the newest member of The Revolt in the form of Aly Sindrin, who came out to the beckoning of Jaymes Landon Vain earlier on tonight. Will we see the revolt succeed in the womens division and make it into the third round or will they fall at the hands of the biggest underdog in NXT.
Brayden McGregor (With Aiden McGregor) Vs Little Stevie (With Giant Jay)
On the NXT House show last week Giant Jay got the win over Aiden McGregor thanks to little stevie in his corner, well tonight, a chance to become number one contender is on the line. The Saints have already beaten the Corruption in tag team action, so if The Corruption want to be in the number one contenders match, Little Stevie will have to beat Brayden tonight. However if Brayden wins, we'll be seeing The Bringers of Despair defend against The Saints at NXT Arrival.
European Championship Number One Contenders Match
On the season première, we found out that Parker would be facing somebody in a number one contenders match for the European Championship, tonight we will find out who his opponent will be, and more importantly, Bryan Novak will find out who he will potentially make his first Title defence of the new season against at NXT Arrival.
NXT Womens Championship First Round Matchup
The final member of Halo looks to make her debut tonight, in the final match of the NXT Womens Championship opening round. She'll look to take on The Warrior Princess, Emberlin, who is looking to earn her contract here in NXT.
Leo Cruz (With Cole Savage) Vs The Miz
Now that the NXT Television Championship has been vacated, newcomer Leo Cruz will get the chance to fight for it thanks to his manager Cole Savage, if he can beat the most must see superstar in sports entertainment, The Miz, who's fighting for a lot more than the NXT Television Championship, but his right to compete in ring, if he loses tonight, not only can he never compete in ring in CMV, but in any promotion, be it WWE, ROH, TNA, EVOLVE, etc etc.
NXT Womens Championship Second Round Matchup
Lexin Damjen Vs Nancy Hurt
Over the past few weeks we've seen the NXT womens divsion thrive, and no we'll see two of the favourites to win the tournament go head to head, The Swedish Born Lexin Damjen will take on this beast of woman Nancy Hurt, both got through tough opponents in the first round, but who will go on to the third round?
Satoru, D'Angelo St. Daniels and Scott Armstrong Vs Zack Starr, Hayden 'Blade' Kiteley and Chris Adams
In tonights Main Event we see The Authorities Golden Boy, D'Angelo St. Daniels team up once again with Satoru and now with the Scottish Bruiser, Scott Armstrong, in a 6 man tag team matchup where they'll take on two of the three Superstars in the Revolt, Zack Starr and Hayden and the man who DSD will be facing at Arrival, Chris Adams. Key things to watch out for in this match would be the Brute Strength of Scott Armstrong, as this would be his opportunity to show his worth to Kane, along with whether or not Hayden will be able to cope with this concussion, this could be a great Main Event between these 6 men.
Chris Adams(c) Vs D'Angelo St. Daniels
_________________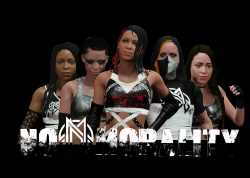 "90 OvR cap"

you said she wouldn't be in the tournament tho
I feel like you deserve it.
_________________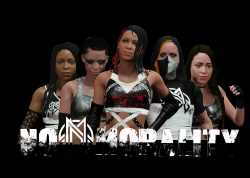 "90 OvR cap"

And there's like no other CMV divas yet, didn't want to dl a CC one. Twystads aren't making their debut yet. I thought you'd be happy :'(
_________________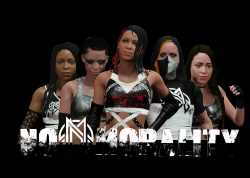 "90 OvR cap"

I just woke up.

NXT: Clock Hacks.
>When you wake up at 3pm.
_________________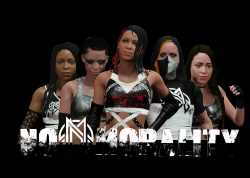 "90 OvR cap"

KinZil wrote:>When I was up till 5am.
let's do it again sometime
---
Permissions in this forum:
You
cannot
reply to topics in this forum