Fusion & Genesis PPV List!
-Battlescars
-King of the Ring
-Exodus
-CyberSlam
-Tag Team Cup
-Validation
-Dark Carnival
-Point Break
-Regicide
-Wild Card
-Absolution
-Emergence
-Home Coming
-Cause & Effect
-Final Resolution
-Purgatory
-Ascendance
Fusion/Genesis Superstar of the Week!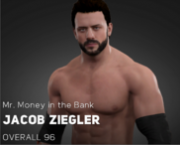 Page 1 of 5 • 1, 2, 3, 4, 5

Do you think that Randy Borton will make his move at CyberSlam and cash-in???
Monday night Fusion: Episode 15!
CMV'S ONE YEAR ANNIVERSARY!!!
LIVE from the Royal Farms Arena in Baltimore, Maryland!CyberSlam card thus far!
(Subject to change.)
-Troy Voodoo vs. King Anderson!
-Corporate Billy defends the CMV Light Heavyweight championship!
-#TrendingWorldwide (c) vs. ? ? ? for the CMV World Tag Team championship!
-Chet Taylor (c) vs. ? ? ? for the CMV Anarchy championship!
-Ringo Maxx vs. Dave Turner!
----- ----- ----- ----- -----
vs.
As we inch closer and closer to the biggest party of the summer, CyberSlam, things will kickoff here tonight on the one year anniversary of CMV with a bang! It'll be six-man tag team action, featuring one of the tandem's up for a shot a the World Tag Team titles, Tim LaFave & Kevin Lee, alongside the headbutting machine, Hannibal, taking on the Tag champs themselves, #TrendingWorldwide, and their hipster buddy, Mike Grizzy! It's an opportunity for Tim and Lee to prove to the fans that they deserve the tag team championship match at CyberSlam, or for Chet Taylor and Shanaz Andoni to send a message that the titles won't be leaving them again anytime soon.
vs.
Triple H continues to test JustIN Sane's loyalty and will to be the face of Fusion, as he's paired against yet another towering giant, Connor Macculloch! Let's just hope that Duo Maxwell doesn't decide to do what he did last week here tonight, in order to get his hands on Sane once more . . .
In a showcase of some of CMV Fusion's top light heavyweights, these four superstars will go at it in some fatal-4-way action, looking to get themselves noticed by The Corporation, excluding Wendell Grace of course, and secure a spot in the Light Heavyweight title bout at CyberSlam!
vs.
Vixens championship!In what has been a great month for Cassie Maverick, she's managed to defeat nearly half of the Vixens roster, including Amber Briggs one on one. Now she'll be getting the chance of a lifetime here tonight, as we celebrate an entire year of CMV. She's beaten Briggs before, but can she do it again when the bright lights are shining down on her and the grandest prize of them is on the line?
vs.
What a better way to celebrate the new year and look back at all that's been done here in CMV, than to revisit one of the greatest rivalries of all time, Levi Marta vs. Sunshine! Marta is currently leading his Dirty Republic against the evils of this company, while Sunshine remains his usual, demented, strange, scary self. When these two go at it, chaos simply isn't good enough a word to cover what happens, we're sure to see blood, we're almost definitely going to see some biting . . . But we'll only see one man walk out the victor . . . If he can walk at all.
Foreign Affairs burst onto the scene a few weeks back suffering a loss to the Triangle of Terror, but simultaneously making sure that the CMV universe didn't take them lightly. They called out one of the most unified and feared stables that Fusion has to offer, Levi Marta's Dirty Republic. They kidnapped Marta and made sure that their warning was clear, they're here to take over, to infect the CMV roster. Tonight, the war begins, Chris Andrews and Mike Miles will go up against Marcantel and Noah McGregor. This is just a taste of things to come, and is the first of many, many battles.
vs.
vs.
Non-title matchIt's the International champion, vs. Mr. Money in The Bank, vs. Fusion's KING and Undisputed World champ! On last week's show we witnessed Randy Borton put down Troy Voodoo one on one, but how will the Milkimaniac handle both of his foes here tonight, each of whom have a very good reason to make sure that he never wrestles again? King Anderson has been on a bit of a roll since winning the World title back at Battle Scars, but it'll take some fortitude to get passed his two biggest threats to his reign on top of the Fusion mountain. We all know that Voodoo has been given his orders by COO, Triple H, and that if he fails come CyberSlam, it won't be a pretty sight. All three of these competitors have a reason to hate one another and a reason to fear each other, but all of them need this win, making this out to be a triple threat match you simply cannot miss!!!
Last edited by Mr. Dashing on Wed 30 Dec 2015 - 1:16; edited 1 time in total
_________________
1x CMV Anarchy champion
1x CMV Tag Team champion
Bludgeon
1x Mr. Money in The Bank, 2x World Heavyweight Champion, 1x United States champion, Glammy award for Feud of the Year, Glammy Award for Heel of the Year
Xander Slate
Lol
Assuming she's sober, Cassie Maverick should be ready for this championship match. Should be great!
_________________
My Characters
Rage - Current CMV Global Champion
Cassie Maverick - 2x IC Champion, 2x Vixen's Champion
Mr. Showtime - Former Tag Team Champion
Bill Maverick
Gluttony
The Jezebels (Susanna and Valderiss)
Main Event Star!





Posts

: 1079


Join date

: 2015-09-13



>Not booking literally the most intense feud on the roster. Pls read promo's.
Admin





Posts

: 5954


Join date

: 2015-03-09


Age

: 20


Location

: MizTV


Humor

: Making Sons uncomfortable



I'm just shocked a light heavy-weight match is booked feep like Briarwood could be replaced with a debut light heavy-weight
_________________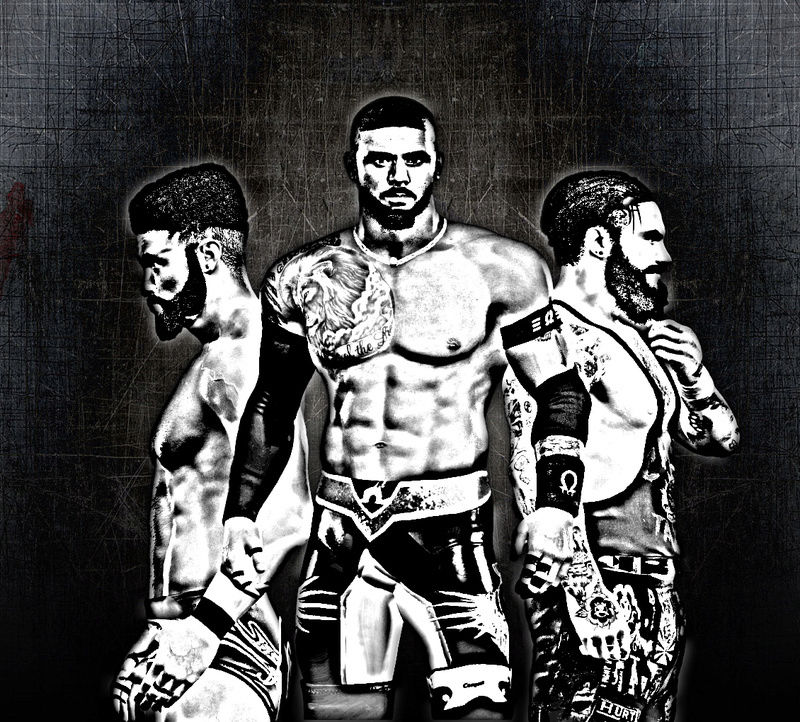 Main Event Star!





Posts

: 786


Join date

: 2015-07-19


Age

: 20


Location

: Hopewell, Virginia



I'm not crying. I'm just drinking out of a sippy cup.
Admin





Posts

: 5954


Join date

: 2015-03-09


Age

: 20


Location

: MizTV


Humor

: Making Sons uncomfortable



>not booking Ringo out of spite
>Ringo literally second biggest draw in the Austrian demographic behind Shanaz.
_________________
Aeternus
Ringo Maxx - 1x King of the Ring (Current)
1x CMV Television Champion (Current)
Shane Scott - 1x BFF of Jacob Ziegler
Main Event Star!





Posts

: 1095


Join date

: 2015-06-09


Age

: 19


Location

: nowhere


Humor

: none



Austin! wrote:>not booking Ringo out of spite
>Ringo literally third biggest draw in the Austrian demographic behind Shanaz & Big Show.
Fixed
_________________
1x CMV Anarchy champion
1x CMV Tag Team champion
Bludgeon
1x Mr. Money in The Bank, 2x World Heavyweight Champion, 1x United States champion, Glammy award for Feud of the Year, Glammy Award for Heel of the Year
Xander Slate
Lol
Mr. Dashing wrote:

Austin! wrote:>not booking Ringo out of spite
>Ringo literally third biggest draw in the Austrian demographic behind Shanaz & Big Show.

fuck me baby
_________________
Accomplishments :

2018 Heel of the Year as Schmidty
2018 Newcomer of the Year as Schmidty
2018 Face of the Year as Bob Luger
2018 Promoer of the Year
1x European Champion as Schmidty
2x United States Champion as Schmidty
1x Undisputed Champion as Schmidty (current)
1x Alpha World Champion as Bob Luger
1x Dashing's ride or die chick
Main Event Star!





Posts

: 3291


Join date

: 2015-09-19


Age

: 21



Page 1 of 5 • 1, 2, 3, 4, 5

---
Permissions in this forum:
You
cannot
reply to topics in this forum