Fusion & Genesis PPV List!
-King of the Ring
-Exodus
-CyberSlam
-Tag Team Cup
-Validation
-Dark Carnival
-Point Break
-Regicide
-Wild Card
-Absolution
-Emergence
-Home Coming
-Cause & Effect
-Final Resolution
-Purgatory
-Ascendance
Fusion/Genesis Superstar of the Week!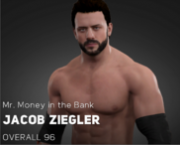 Page 1 of 5 • 1, 2, 3, 4, 5

How many Championships are changing hands tonight?
The Interim NXT General Manager has told Leo Cruz that will be his final chance to get into the Main Event before the turn of the year, all he has do is beat his opponent tonight, but who is it? It's all up in the air for speculation, all we know as that he's in a similar weight class to Leo Cruz. Once again Savage has been banned from ringside, but Johnny Sampson has given Cruz his word that he will not be ringside tonight.
Seemingly out of nowhere these two men have become enemies, Gerald Foster walked out to the ring this passed Wednesday to call out Akira, but instead got one of the members of HALO, Osiris. The Two engaged in a brawl that would lead to this match tonight. Will Osiris be able to finish what the Rhodes family started, or will Foster redeem his name?
NXT Tag Team Championship Match
The first title defense of the night, The Saints look to make their first Title defense in their second reign as NXT Tag Team Champions and they'll be facing none other than another pair of brother, Kevin and Colin Styles. This match is certainly a battle between two families, but will it be the McGregors walking out with the gold, or will the Styles' get their first crack at being at the helm of the NXT Tag Team Division
Up next we have another brewing feud between two of our Vixens here in NXT, Dirty Diana, still rather salty, called Lexin Damjen out in a backstage interview leading to this match, however there's potentially much more on the line here tonight than it may appear. Because if Jade Dynamite loses in the Co-Main Event, she'll have to defend every week, and her first defense, will be against the winner of this match. The stakes are even higher for both Diana and Damjen heading into this match, and they'll both have to up their game.
NXT European Championship Match
Oh how The Authority have crumbled without Kane, they're being ordered around, told what to do and forced into battles against eachother, and tonight is no different as Eclipse is set to defend his NXT European Championship against Marko Punish inside the steel Cage. Eclipse has already beaten one Giant this month, and will have to do it again tonight to retain his Championship.
NXT Womens Intercontinental Championship Match
Dawn Bryan shocked the entire NXT Vixens division when this rookie came out of the Battle Royal the last one standing to earn a shot at Rose Punish's Womens Intercontinental Championship, however Rose is no pushover and if she doesn't underestimate Dawn, she should be able to walk out with her title.
On the go home show we saw the beast return, and for one thing, to send a message to D'Angelo St. Daniels and the NXT Universe. Lesnar is back, and he's back for revenge against DSD who beat him way back at NXT Quarantine, this time there's no weapons for The Gate City god to utilize and he could well be looking at an all exclusive day pass to Suplex City.
NXT Television Championship Match
Tonight we could see Zack Starr face his biggest challenge yet, as he looks to take on the newcomer Nick Blake, he may only be making his Pay Per View debut tonight, but do not take him lightly, he's been taking down NXT legends this past month, with victories over the likes of Eric Matthews and Bryan Novak under his belt, he could pose as a real threat to Zack Starr tonight. However, the Champ will have an advantage going into this match, he has defended inside the steel cage before, and he knows exactly what to expect, while Blake, he's new to this sort of thing and no preparation in the world can prepare you for life in the Cage.
Jade Dynamite is lucky enough to not have to defend tonight, however, this comes with a price, because if she loses to Sophia Caldwell, she'll be defending every week until NXT Showdown where, if she still has the NXT Womens Championship, she'll defend against her opponent tonight Sophia Caldwell. Her first defense will be against Diana or Damjen, but the other three, will be completely chosen by the NXT Universe.
Just like always, Brett Angel was stripped of his rematch clause by Kane after losing to Nick Starr at NXT Contingency, and has now had to fight and fight and fight to get another shot, and you can be sure he won't go down easy, so Akira will have to be on top of his game if he is to walk out of Rage in a Cage, the NXT Champion.
Last edited by Miztacular on Sat Jan 16, 2016 2:15 am; edited 2 times in total
Admin





Posts

: 5938


Join date

: 2015-03-09


Age

: 20


Location

: MizTV


Humor

: Making Sons uncomfortable



Predictions:
???
Osiris
The Saints
Dirty Diana
Eclipse
Rose Punish
Brock Lesnar
Nick Blake
Jade Dynamite
Brett Angel.
Admin





Posts

: 5938


Join date

: 2015-03-09


Age

: 20


Location

: MizTV


Humor

: Making Sons uncomfortable



Fuck yeah, Brock Lesnar is gonna whoop that ass
_________________
Main Event Star!





Posts

: 2630


Join date

: 2015-05-13


Age

: 18


Location

: Ontario, Canada


Humor

: Dashing's jokes



Admin





Posts

: 5938


Join date

: 2015-03-09


Age

: 20


Location

: MizTV


Humor

: Making Sons uncomfortable



Don't care
Don't care
The Stylists
Lexin Damjen
Don't care
Dawn Bryan
Brock Lesnar
Zack Starr
Jade Dynamite
Brett Angel
_________________
2x World Heavyweight Champion as Kevin Owens
2015 Superstar/Champion Of The Year
2015 NXT King Of The Ring
     2x Hardcore Champion as Kayden Kynra(Former)
     3x NXT Television Champion as Lorin Seoul  (Former)
1x European ChampionLorin Seoul (Former)
1x NXT Tag Team Champion as JLV(Former)
1x World Heavyweight Champion as JLV(Current)
1x Women's Champion as Lexin Damjen (Former)
1x Hardcore Champion as Lexin Damjen  (Current)
OMG! Moment Of The Year: Running into the steel steps as JLV
Midcard Playboy





Posts

: 484


Join date

: 2015-07-01


Age

: 21


Location

: NJ


Humor

: Blunt Cunt



???
Foster
Saints
Damjen
Eclipse (hurts to say it)
Bryan
Lesnar
Starr
Dynamite
Angel
_________________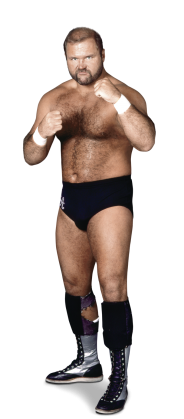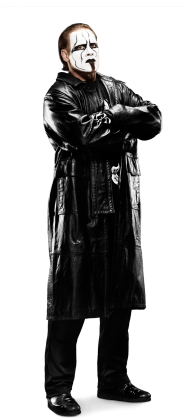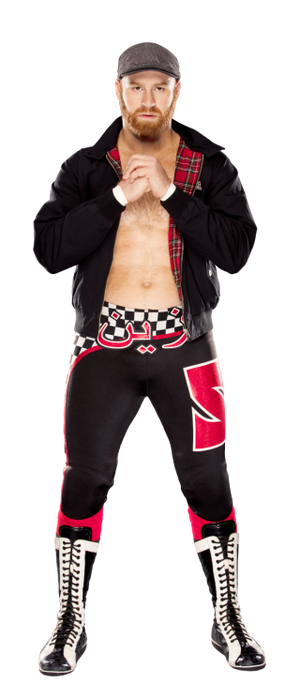 Main Event Star!





Posts

: 738


Join date

: 2015-03-10


Age

: 19


Location

: Australia


Humor

: Dark



Admin





Posts

: 5938


Join date

: 2015-03-09


Age

: 20


Location

: MizTV


Humor

: Making Sons uncomfortable



> When DSD v Lesnar literally keeps coming out of nowhere
Admin





Posts

: 4223


Join date

: 2015-03-08


Age

: 20


Location

: The Hood


Humor

: Knock knock!



Admin





Posts

: 5938


Join date

: 2015-03-09


Age

: 20


Location

: MizTV


Humor

: Making Sons uncomfortable



Page 1 of 5 • 1, 2, 3, 4, 5

---
Permissions in this forum:
You
cannot
reply to topics in this forum