Fusion & Genesis PPV List!
-Battle Scars
-Anarchy Rulz
-Exodus
-CyberSlam
-Validation
-Point Break
-Regicide
-Cause & Effect
-Home Coming
Fusion/Genesis Superstar of the Week!
Who will be the more dominant Midcard Champion?
(Want to point out that Powley will not be in the corner of Tops, forgot it was a Group Stage Match when I made it on the game) Kicking off tonights show with a group stage match which will end Group 15, if Tops is able to win here he'll go to the top of the group however if Turbo is able to win, it'll go to a random tie breaker..
On Episode 54 of UnMatched, there'll be a Fatal Four Way match for the number one contenders spot for Lexin Damjens NXT Womens Championship, tonight we'll discover one of those four competitors as CJ Havret looks to take on Dirty Diana in singles action.
The penultimate match of the group takes place tonight as Osiris takes on Eric Matthews, if Osiris hopes to have any chance of progressing through to the next round, he'll have to win both of his remaining matches, with the hardest of the two coming first.
After an attack from Dynamite last week causing a Triple Threat match showcasing the in ring debut of three Vixens Dynamite will now go one on one with one of the Vixens from the triple threat, however for once in her life the odds may be stack against Dynamite, with the constant attacks from some sort of mystery opponent she'll not only have to be on the look out during this match, but she will not be coming into this match 100% which could result in another loss for the Former Womens Champion.
It's been accustom for the European Championship to change hands here in NXT this season, but for once Blizzard was able to retain the title, while on the other hand, the other midcard Title entered a new era as Aaron Waite took the title from Nick Blake and retained the rematch clause. Tonight the two Champions will clash in a match to determine who the better Champion is.
The steamroller known as Marko Punish will be heading towards his first title defense in just under 2 weeks at the Live Event in London, but tonight he'll walk into a blockade full of rage, as Raging Rick Lewis looks to go one on one with the newly crowned NXT Champion.
After costing Damjen the match on Episode 51 of NXT UnMatched, Sophia Caldwell will now go one on one with the new NXT Womens Champion thanks to The Miz who put this match in place. Damjen will be looking to show of her dominance tonight in her first singles match since becoming the NXT Womens Champion, on the flipside Caldwell will be looking to pick up some momentum with her rematch clause for the NXT Womens Intercontinental Championship on the horizon.
House Show
Lorin Seoul Vs Arthur Blackwell
August Happytown Vs Brutus

The Arcade Renegades Vs The Bringers of Despair
Sophia Gibson Vs Dawn Bryan
Doug Thompson Vs Nick Blake Vs D'Angelo St. Daniels Vs Chet Taylor
_________________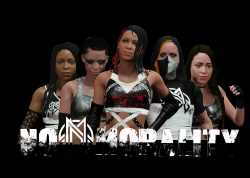 "90 OvR cap"

pretty sure Foster has had one group stage match.
_________________
"Men don't shave, they wax." - Everyone
Main Event Star!





Posts

: 2601


Join date

: 2015-09-19


Age

: 21



he ain't in their groups tho
_________________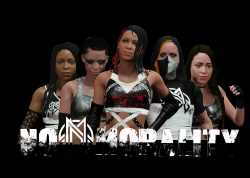 "90 OvR cap"

Oh you doing a few at a time?
_________________
"Men don't shave, they wax." - Everyone
Main Event Star!





Posts

: 2601


Join date

: 2015-09-19


Age

: 21



Is the tournament group stage brackets topic still on the site?
_________________
1x CMV Television Champion - Top's Newsome
1x CMV Vixens Champion - Kitty Quinn-Belle
1x CMV Undisputed Champion - Chris Andrews
1x CMV International Champion - Chris Andrews
2x CMV Anarchy Champion - Chris Andrews
1x CMV Wold Tag Team Champion (Divine Affairs w/Paul Divine but Divine vacated his tag belt, making Brit Solo Tag Team Champion)
1x CMV Womans Intercontinental Champion - Dawn Bryan
1x CMV Tag Team Champion - Kid Campbell (Gladiators w/ Rashad Rockwell)
2x CMV Light Heavyweight Champion - El Jefe
1x CMV Tag Team Champion - Don Bishop (The Wanderers w/ Gavin Extreme)
Main Event Star!





Posts

: 2845


Join date

: 2015-12-11


Age

: 99


Location

: (NEAR)... Leeds, England


Humor

: yes :D



The world doesn't want me to stream episode 52, will probably sim whats left of this card and move onto episode 53. Fml.
_________________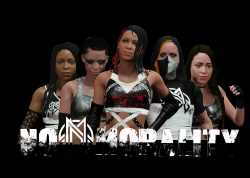 "90 OvR cap"

UnMatched Results
v Spoilers Below v
Spoiler:

Turbo def. Newsome
Dirty Diana def. CJ Havret
Eric Matthews def. Osiris
Jade Dynamite def. Jessica Brooks
Aaron Waite def. Blizzard
Zack Starr def. Marko Punish
Lexin Damjen def. Sophia Caldwell

---House Show---

Lorin Seoul def. Arthur Blackwell
August Happytown def. Brutus
The Bringers of Despair def. Arcade Renegades
Sophia Gibson def. Dawn Bryan
D'angelo St. Daniels def. Doug Thompson in Fatal Four-Way

_________________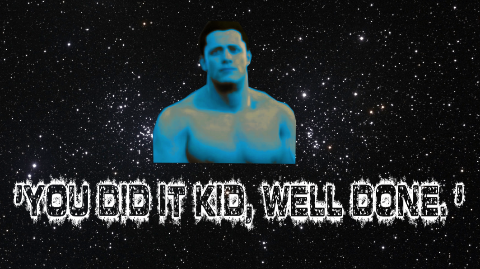 Follow Nick Bunn at @AgainstAllOdds on
Main Event Star!





Posts

: 1901


Join date

: 2015-08-29


Age

: 25


Location

: New York


Humor

: Slapstick



---
Permissions in this forum:
You
cannot
reply to topics in this forum