Fusion & Genesis PPV List!
-Battlescars
-King of the Ring
-Exodus
-CyberSlam
-Tag Team Cup
-Validation
-Dark Carnival
-Point Break
-Regicide
-Wild Card
-Absolution
-Emergence
-Home Coming
-Cause & Effect
-Final Resolution
-Purgatory
-Ascendance
Fusion/Genesis Superstar of the Week!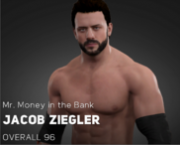 Page 1 of 2 • 1, 2

Will Aaron Waite win his open challenge and save Sampson from fighting at iMPLOSION
As always the person with the most correct predictions will be able to select all of the (non simmed) matches on the house show (3 matches) The tie breaker for this show is, how many times will Miz get involved in Damjens match.
NXT Tag Team Championship Number One Contenders Match
Kicking off the show tonight we'll see a number one contenders match to determine WHICH TEAM will go on to challenge The Bringers of Despair at NXT iMPLOSION in an Elimination Tag Team match for the NXT Tag Team Championships. The Saints will once again be looking to become number one contenders, but the question on everyones minds will be, who are their opponents?
The first knockout stage match takes place tonight as this years Royal Rumble winner August Happytown looks to take on a man who is no longer an active competitor on the NXT Roster, and remains un-pinned in his career. If Happytown is going to advance in the tournament that statistic will have to change tonight.
Falls Count Anywhere Match
Jade Dynamite has held off on cashing in her rematch clause for the NXT Womens Championship until she finds out who has been attacking her as of late. As of now she believes the prime suspect is newcomer Jessica Brooks, the two will collide tonight, in  a falls count anywhere match as Dynamite looks for Vengeance before seeking back her NXT Womens Championship.
Johnny Sampsons Open Challenge
There are plenty of men on the roster who want to take it to the now permanent NXT General Manager Johnny Sampson, and tonight they'll get a chance to as Johnny Sampsons guy, his golden boy. Aaron Waite hosts an open challenge where the challenger, if he is to win, will get a shot at Johnny Sampson at iMPLOSION. But who will answer the call?
6 Man Tag Team Qualification Match
At NXT iMPLOSION, the European Championship will be defended in a Ladder match, and tonight we'll find out which 3 man will have a chance to earn their spot in this match in what will turn out to be a convoluted string of qualification matches. This is just the first stage in finding Blizzards opponents for iMPLOSION. The winning team will enter a triple threat on the fallout, and then the two losers will go head to head the week after and the winners of both of those matches, will have earned their place in the Title match.
In the second knockout stage match of the night, Zack Starr will take on Tops Newsome in a clean singles match to determine who advances into the round of 16, Zack Starr will be looking to pick up as much momentum as possible knowing that he will be fighting for the career of Ricky Spanish at iMPLOSION in just a few short weeks time.
NXT Womens Intercontinental Championship Match
"1 Shot" Leona will be looking to become a little more successful run with the NXT Womens Intercontinental Championship than the last time out with a solid Title Defense tonight over the former Champion, Sophia Caldwell who'll be looking to become a two time Champ in her own right.
Chet Taylor has been hungry for this rematch after making his Pay Per View debut at UnChained in losing fashion to his rival Eric Matthews he'll be looking to even the score tonight with a win under extreme rules. Matthews on the other hand will be out to once again prove that Chet Taylor hasn't got what it takes to compete without a partner as he looks to get revenge for that brutual attack from Chet this passed week.
NXT Womens Championship Match
In tonights Co-Main Event, we'll be seeing Lexin Damjen make her first title defense after winning the NXT Womens Championship. Tonight she faces a Vixen who has beaten her before in the form of Sophia Gibson, who won her UnMatched Debut against Damjen, who would go on to equal the score by pinning Gibson in a triple threat match to earn her shot at Jade Dynamite. Tonight these two Vixens collide, for the NXT Womens Championship.
Chris Adams walked into iMPLOSION just one year ago after winning the belt inside the Elimination Chamber and now he has the chance to relive that moment if he can once again climb the ladder and grab the NXT Championship in the exact same way he did this time last year against D'Angelo St. Daniels, however tonight he faces a different beast, a man who much like Chris Adams, has beaten Brock Lesnar and lived to tell the tale and tonight it'll be a battle of the biggest names in the NXT Roster for the most prestigious prize in NXT.
Last edited by Miztacular on Mon 4 Apr 2016 - 11:15; edited 2 times in total
Admin





Posts

: 5954


Join date

: 2015-03-09


Age

: 20


Location

: MizTV


Humor

: Making Sons uncomfortable



???
Terry Sherman
Jade Dynamite
???
Doug Thompson, Rick Lewis, JLV
Zack Starr
"1 Shot" Leona
Eric Matthews
Sophia Gibson
Chris Adams

7 interruptions.
Admin





Posts

: 5954


Join date

: 2015-03-09


Age

: 20


Location

: MizTV


Humor

: Making Sons uncomfortable



???
August Happytown
Jessica Brooks
???
Thompson/Lewis/Vain
Tops Newsome
1Shot Leona
Generic Matthews
Lexin Damjen
MARKOOOOOOOOO (just for Mizzy)
_________________
2x World Heavyweight Champion as Kevin Owens
2015 Superstar/Champion Of The Year
2015 NXT King Of The Ring
     2x Hardcore Champion as Kayden Kynra(Former)
     3x NXT Television Champion as Lorin Seoul  (Former)
1x European ChampionLorin Seoul (Former)
1x NXT Tag Team Champion as JLV(Former)
1x World Heavyweight Champion as JLV(Current)
1x Women's Champion as Lexin Damjen (Former)
1x Hardcore Champion as Lexin Damjen  (Current)
OMG! Moment Of The Year: Running into the steel steps as JLV
Midcard Playboy





Posts

: 484


Join date

: 2015-07-01


Age

: 21


Location

: NJ


Humor

: Blunt Cunt



Aaron
Terry Sherman
Jade Dynamite
???
Doug Thompson, Rick Lewis, JLV
Tops Newsome
"1 Shot" Leona
Chet
Sophia Gibson
Marko

6 interruptions.

_________________
1x CMV Television Champion - Top's Newsome
1x CMV Womens Undisputed Champion - Quinn-Belle
1x CMV Vixens Champion - Quinn-Belle
1x CMV Undisputed Champion - Chris Andrews
1x CMV International Champion - Chris Andrews
2x CMV Anarchy Champion - Chris Andrews
1x CMV Wold Tag Team Champion (Divine Affairs w/Paul Divine but Divine vacated his tag belt, making Brit Solo Tag Team Champ)
1x CMV Womans Intercontinental Champion - Dawn Bryan
1x CMV Tag Team Champion - Kid Campbell (Gladiators w/ Rashad Rockwell)
2x CMV Light Heavyweight Champion - El Jefe
1x CMV Tag Team Champion - Don Bishop (The Wanderers w/ Gavin Extreme)
Main Event Star!





Posts

: 3542


Join date

: 2015-12-11


Location

: (NEAR)... Leeds, England


Humor

: yes :D



Me and topher are literally insync with our thoughts<3 for the most part
Admin





Posts

: 5954


Join date

: 2015-03-09


Age

: 20


Location

: MizTV


Humor

: Making Sons uncomfortable



???
Happytown
Jade Dynamite
???
Doug Thompson, Rick Lewis, JLV
Zack Starr
"1 Shot" Leona
Chet Taylor
Sophia Gibson
Chris Adams

5
Last edited by ChildishGent on Mon 4 Apr 2016 - 15:36; edited 1 time in total
_________________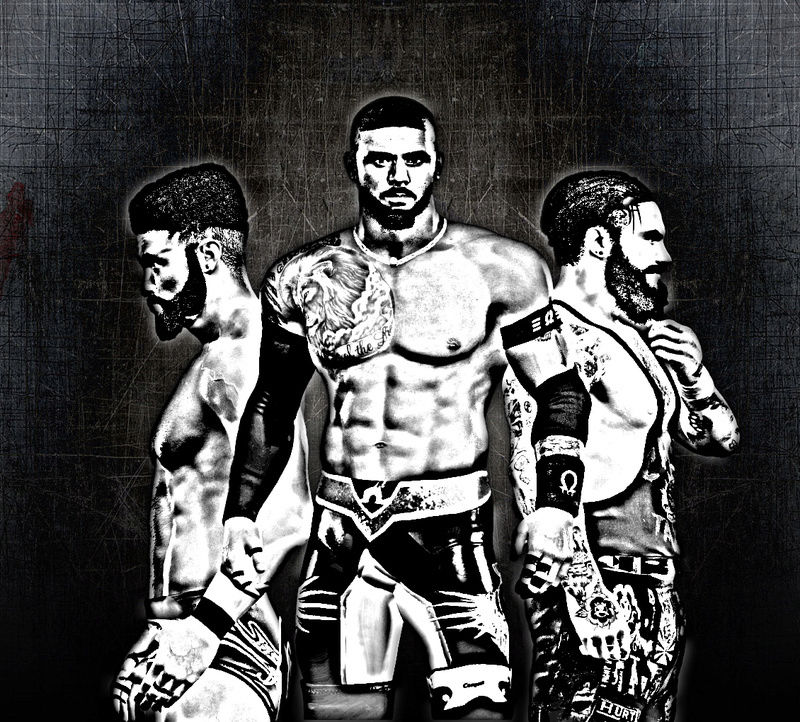 Main Event Star!





Posts

: 786


Join date

: 2015-07-19


Age

: 20


Location

: Hopewell, Virginia



McGregors
Sherman
Jade
Aaron Waite
Team Doug Thompson
Zack Starr
Sophia Caldwell
Eric Matthews
Sophia Gibson
Marko

3 interruptions
_________________
Main Event Star!





Posts

: 2641


Join date

: 2015-05-13


Age

: 18


Location

: Ontario, Canada


Humor

: Dashing's jokes



???
Sherman
Dynamite
Waite
Team Osiris
Newsome
Leona
Matthews
Damjen
Punish

1 Interruption
_________________
Accomplishments :

2018 Heel of the Year as Schmidty
2018 Newcomer of the Year as Schmidty
2018 Face of the Year as Bob Luger
2018 Promoer of the Year
1x European Champion as Schmidty
2x United States Champion as Schmidty
1x Undisputed Champion as Schmidty (current)
1x Alpha World Champion as Bob Luger
1x Dashing's ride or die chick
Main Event Star!





Posts

: 3291


Join date

: 2015-09-19


Age

: 21



The Saints
August Happytown
Jade Dynamite
???
Team Lewis
Zack Starr
Leona
Taylor
Lexin Damjen
Marko

Tie breaker - Miz interferes 5 times
_________________
My Characters
Rage - Current CMV Global Champion
Cassie Maverick - 2x IC Champion, 2x Vixen's Champion
Mr. Showtime - Former Tag Team Champion
Bill Maverick
Gluttony
The Jezebels (Susanna and Valderiss)
Main Event Star!





Posts

: 1079


Join date

: 2015-09-13



Page 1 of 2 • 1, 2

---
Permissions in this forum:
You
cannot
reply to topics in this forum