Fusion & Genesis PPV List!
-Battlescars
-King of the Ring
-Exodus
-CyberSlam
-Tag Team Cup
-Validation
-Dark Carnival
-Point Break
-Regicide
-Wild Card
-Absolution
-Emergence
-Home Coming
-Cause & Effect
-Final Resolution
-Purgatory
-Ascendance
Fusion/Genesis Superstar of the Week!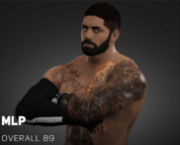 Page 1 of 3 • 1, 2, 3

Who's your pick to walk out of Battle Scars as the fifth ever Mr. Money in The Bank?
Monday night Fusion: Episode 51!
LIVE from the Mid-America Center in Council Bluffs, Iowa!!!Battle Scars card thus far!
(Subject to change.)
-The Money in The Bank Ladder match! Featuring: Duo Maxwell, Nick Blake, Elijah Stewart, Jacob Ziegler, Tim LaFave & Azreal!
-Casey Wilson vs. Jade Divine (c) for the CMV Vixens championship!
-WEB vs. Hayden, Sushi-X & Quantum in a Clean Slate match!
-Vixens Fatal-4-Way Ladder match! Featuring: Amber Briggs, Cass LaFave, Fury & Kitty Quinn-Belle
-Vicious & Delicious vs. The Blood Brothers [PRE-SHOW!]
-Nick Blake vs. Friends of Cole Savage [PRE-SHOW!]
-Headhunter vs. Bryan Novak!
-Archangel vs. The Fallen!

----- ----- ----- ----- -----
With all six of the fifth annual Money in The Bank ladder match participants now confirmed, four of them will break off and pair up as edition number fifty-one of Monday night Fusion gets underway with some tag team action! Everyone knows the history that Jacob Ziegler and Tim LaFave share; but can they put their differences aside for one night only, knowing they'll be opponents again in just two short weeks, in order to get one over on Duo Maxwell and The BOA, Azreal?
Feeling cheated out of his opportunity to compete in the Money in The Bank match at Battle Scars, Chris Andrews has been in a foul mood these past few weeks, blaming everyone for his shortcomings but himself. Tonight, for the first time ever, he'll step into the ring versus The A-Lister and X-Gen affiliate, Hayden, in what is surely his biggest opponent to date. Can The Bloody Brit push his emotions aside in order to secure himself a massive victory; or will his anger be his downfall against a veteran in the CMV ring?
It's been a rough ride for Big Duke ever since he and Buzzsaw Jack lost the Tornado Tag Team titles at Ascendance. But with Jack now out of the picture following a brutal beat down at the hands of The Briggs Family a few weeks ago, Duke is now free and clear to once more return to singles competition, and tonight he's got his hands full when he goes toe to toe with The Joker of CMV, Ace Stephens!
Calling on general manager, Johnny Sampson, to give them just one last match as a team before they're possibly split up in the impending draft between Fusion and Genesis, The Fast & The Furious only wanted to do battle with one team and one team only, the OG members of X-Gen, Anarchy champion, Sushi-X, and The Future Man, Quantum! In what is truly a dream bout, will it be the high speed and hard-hitting, Bob Storm and Furious Frank, who perhaps end their partnership with the win of their careers; or will The Brothers Grim send a message to WEB whilst also sending their challengers packing?
Put into motion by the sports agent legend, Raymond Royce, to further scout his two potential clients in Morgan Black and Rose Punish, the duo will be pairing to take on the women they've respectively beaten in recent weeks, Alexia Stroud and Danielle Ward. Eager to see if his possible future signings can work together as a team, will the ladies aim to impress their admirer; or will they be trumped by their foes?
The other half of the Money in The Bank match at Battle Scars in the form of Nick Blake and Elijah Stewart, will collide in tonight's co-main event as The Vibe Man seeks retribution against the former UnMatched Television champion, following Blake's betrayal after their tag team match two weeks ago. This is guaranteed to be a very technical and fast-paced showdown, as both men are looking for that last bit of momentum before they clash alongside four others in a match that could change their careers forever . . .
Claiming that Kendall Wolfe is unfit to represent CMV as it's Undisputed champion, general manager, Johnny Sampson, has pushed up our last hope's title defense from Battle Scars to tonight, where the always unpredictable, JustIN Sane, will attempt to set yet another record and become the first ever four-time World champion! But still riding the massive wave of momentum he scored from capturing the belt in the main event of Ascendance IV, could this be a mistake on the part of our esteemed GM; or will Sane cut through all of that like he always does and prove yet again why he's the greatest man to ever grace a CMV ring?

ALSO, on this week's CMV.com Live Event!

-Bannon vs. Johnny Vegas
-Angelica Jones vs. Megan Cooper W/Miss Roxanne
-Jay Davis W/Troy Meyers vs. Mike Grizzly
_________________
1x CMV Anarchy champion
1x CMV Tag Team champion
Bludgeon
1x Mr. Money in The Bank, 2x World Heavyweight Champion, 1x United States champion, Glammy award for Feud of the Year, Glammy Award for Heel of the Year
Xander Slate
Lol
Admin





Posts

: 4272


Join date

: 2015-03-09


Age

: 20


Location

: The Hood


Humor

: Knock knock!



If not Tim, then I demand that Jacob Ziegler win the MITB. End 'o' Story.
_________________
IT'S TIME
Duo, Blake, LaFave, or Ziegler for me
_________________
Accomplishments :

2018 Heel of the Year as Schmidty
2018 Newcomer of the Year as Schmidty
2018 Face of the Year as Bob Luger
2018 Promoer of the Year
1x European Champion as Schmidty
2x United States Champion as Schmidty
1x Undisputed Champion as Schmidty (current)
1x Alpha World Champion as Bob Luger
1x Dashing's ride or die chick
Main Event Star!





Posts

: 3291


Join date

: 2015-09-20


Age

: 21



Admin





Posts

: 4272


Join date

: 2015-03-09


Age

: 20


Location

: The Hood


Humor

: Knock knock!



I mean too frequently, you're burning me out, Cop.

:3
_________________
IT'S TIME
_________________
GT: Alveuss
(I may or may not add you back)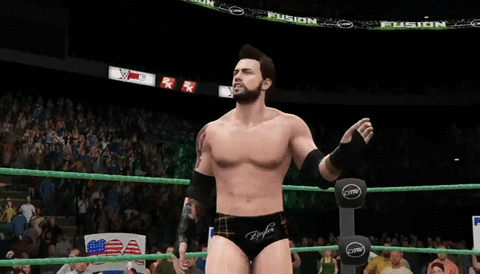 Jacob Ziegler
- 2x Anarchy Champion, 1x Mr Money in the Bank, 1x BFF of Shane Scott, 2017 Newcomer of the Year
Rubik
- 1x Light Heavyweight Champion
Main Event Star!





Posts

: 1037


Join date

: 2015-11-30


Age

: 21


Location

: Glasgow, Scotland


Humor

: Dashing's droopy eye



Nah, we'll be fine. We're the fucking greatest bruh.
_________________
IT'S TIME
If Elijah doesn't win I'll be fine with Ziegler or Blake
_________________
Luther Thunder: 1x European Champion
Rashad Rockwell:1x Tag Team Champion with Kidd Campbell
Eligah Stewart
: 1x Tag Champion with DJ Moore
Jimmaurie Williams
:  2x CMV International Champion. Debut Episode 109.
Parker: 1x European Champion
Anthony Brown: 1x Television Champion
Main Event Star!





Posts

: 2488


Join date

: 2015-08-19


Age

: 15


Location

: Near Earth


Humor

: South Park



If Kendall Wolfe wins, then this is rigged
_________________
Midcard Playboy





Posts

: 374


Join date

: 2015-06-29


Age

: 18


Location

: Somewhere in Florida


Humor

: Setting things on fire and seeing people get hurt



Page 1 of 3 • 1, 2, 3

---
Permissions in this forum:
You
cannot
reply to topics in this forum