Fusion & Genesis PPV List!
-Battle Scars
-King of the Ring
-Exodus
-CyberSlam
-Tag Team Cup
-Validation
-Dark Carnival
-Point Break
-Regicide
-Wild Card
-Cause & Effect
-Emergence
-Home Coming
-Absolution
-Final Stand
Fusion/Genesis Superstar of the Week!
Page 1 of 8 • 1, 2, 3, 4, 5, 6, 7, 8

Who will walk out, Mr. Money in the Bank?
The winner of the predictions is able to book two matches on UnMatched and Intensity, along with a match on each house show. The Tiebreaker for this event is: How many times will the briefcase be grabbed across both ladder matches?
CMV Tag Team Championship Match
Today marks the fifth month of the reign of the Bringers of Despair as they look to take on the first team they succesfully defended against for the first time in 4 months as they face The Gladiators the the opening match of the night. With the CMV Tag Team Championships on the line, if the Bringers are able to successfully defend tonight, they'll beat the record previously set by The United Kingdom at 5 months and 3 weeks as the next time they defend, at Quarantine they'd have hit 6 months.
In one of the two non title singles matches of the night, Leo Cruz steps up to face Shinnin in a Ladder match in order to get some revenge for his good buddy Cole Savage's recent misfortune at the hands of Shinnin who's caused Savage to be reduced to a wheelchair following the poison mist he spat in his face almost a month ago now. With both men aiming to climb the ladder for one goal, if Leo wins, no more poison mist for Shinnin, if Shinnin wins, he can continue to use the move.
CMV Womens Intercontinental Championship Match
Sophia Gibson has her chance to become the first ever Grand Slam Vixens Champion tonight as she chases after the second of two belts, having already held the Womens Belt by defeating Lexin Damjen in the Co-Main Event of iMPLOSION, tonight she looks to step into the ring against a Vixen she's 1-1 against for the belt she's yet to obtain, if she's to win here tonight, she'll have held all the belts possible for her to hold and make history, however Steel will be looking to bring some prestige to a title that has been passed around like a hot potato.
CMV European Championship Match
Schmidtys only win since making his debut was against Leo Cruz, it has become known that he is very much so the fluke of CMV, tonight he needs to prove the world wrong, prove the CRITICS wrong by getting a win over someone who had also had a bad season up to this point, Lorin Seoul, both men NEED this, but only one man will walk away with the belt.
Vixens Money in the Bank Ladder Match
The first ever OFFICIAL Vixens Money in the Bank Match takes place at the request of Johnny Sampsons last action as general manager of Intensity, with the same rules as the mens, the briefcase can be cashed in anytime anywhere for a chance to become the CMV Womens Champion. What a mix of Vixens we have, by far the favourite is Cassie Maverick, the former two time Vixens Champion, coming up in second was Dawn Bryan, a former Womens Intercontinental Champion, third place stood Sophia Caldwell, a former two time and longest reigning Womens Intercontinental Champion. The both tied with 9% of the votes were Ashleigh Infinitee, a former Womens Intercontinental and PWL Featherweight Champion and newcomer Rachel grant, and finally, the underdog by a considerable margin, Alice Blake.
CMV World Championship Open Challenge
The big question on everyones mind here is, will Nick Starr show up? He's said to hold aside this open challenge for him, but whether or not he'll show up, or be allowed into the building is another thing entirely, hence why this Open Challenge is so low down the card. This will be Marko's first real challenge in this series of open challenges as he takes on a former World Champion in his own right, the man who won the King of the Ring and a triple threat containing himself, Brett Angel, DSD and himself, it's Nick Starr.
CMV Television Championship Match
Johnny Sampson at the orders of whoever this new General Manager is, has given Tops Newsome a Title Defense tonight, except, Tops will have zero idea on who he's training for, he's still confident after knocking off Dave Skylark at Climb 2 Fame, but could tonight be his downfall? We'll have to wait and see.
In an alliance that nobody thought would last too long, we saw Sunshine turn on the General Manager of UnMatched in the fallout of Arrival following Sunshines loss to Marko, and Kanes loss to DSD, in the buildup, Kane has attempted to get into the head of Sunshine through attacking his protoge Kristen Page. However this could prove to have been a very bad idea as tonight Kane steps into the ring against his former weapon of destruction in a No Holds Barred contest.
CMV Global Championship Match
Zack Starr has GOT to be the favourite coming into this Title match after beating Aaron Waite the previous month at Arrival, albeit in tag team action, however tonight, he goes one on one with Waite for The Global Championship, looking to become the second ever Global Champion, and at the same time, offering Aaron Waite a chance to prove himself by issuing a challenge that neither man brings a manager to the ring, this could certainly be a pull for match of the night.
In tonights Co-Main Event, Dirty Diana looks to cap off her second month as Champion with a succesful Title Defense, and it could not come at a better time, there is NO WAY, Kristen Page is coming into this match at 100%, after being hit with a chair shot twice, chokeslammed, and tombstoned all by Kane, that alone would give you reason to believe she's not 100% however she then had to compete in a grueling number one contenders match and was not given rest for the following two weeks STILL managing to overcome the odds and get the win. Will Kanes plan finally work and Diana retains or will Kristen Page rise to the top of the pile?!
Money in the Bank Ladder Match
In tonights Main Event, six men go to war over a chance to become Mr. Money in the Bank, which looking through the record books, guarantee's the holder a run as Champion as nobody has failed a cash in in CMV history, and what a stacked ladder match we have. Two former two time CMV World Champions in D'Angelo St. Daniels and Chris Adams whom is also a former Television Champion, we then have a former Light Heavyweight Champion in Omega Lee, a Brazilian high-flier in Rubik, the up and comer in Logan Hail and the underdog that is Luther Thunder.
Last edited by Miztacular on Fri Aug 26, 2016 3:09 am; edited 1 time in total
_________________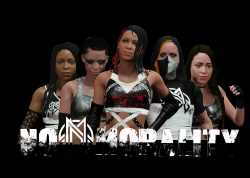 Predictions
The Bringers of Despair
Leo Cruz
Sophia Gibson
Lorin Seoul
Sophia Caldwell
Marko Punish
???
Kane
Aaron Waite
Kristen Page
Chris Adams

Tiebreaker
9 times
_________________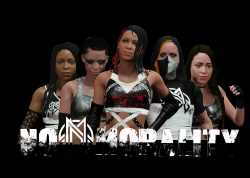 The Bringers of Despair
Leo Cruz
Steel
Schmidty
Cassie Maverick
Marko Punish
Tops Newsome
Sunshine
Aaron Waite
Kristen Page
Omega Lee
_________________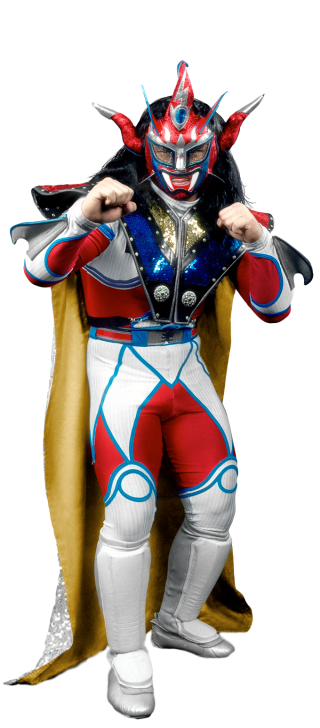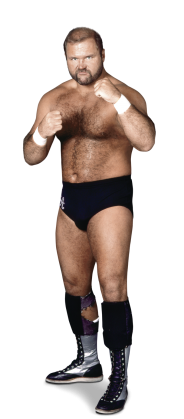 Main Event Star!





Posts

: 605


Join date

: 2015-03-10


Age

: 18


Location

: Australia


Humor

: Dark



_________________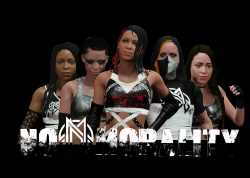 The Bringers of Despair
Shinnin
Steel
Seoul
Cassie Maverick
Marko Punish
Tops Newsome
Sunshine
Aaron Waite
Diana
Omega Lee

TIEBREAKER 5
Last edited by ChildishGent on Fri Aug 26, 2016 2:52 am; edited 1 time in total
_________________
Main Event Star!





Posts

: 722


Join date

: 2015-07-19


Age

: 20


Location

: Hopewell, Virginia



_________________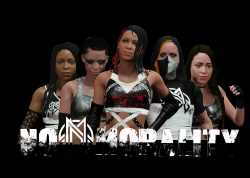 The Gladiators
Shinnin
Samantha Steel
Lorin Seoul
Ashleigh Infinitee
Marko Punish
???
Kane
Zack Starr
Kristen Page
Logan Hail

Tiebreaker: 4
_________________
2x World Heavyweight Champion as Kevin Owens
2015 Superstar/Champion Of The Year
2015 NXT King Of The Ring
     2x Hardcore Champion as Kayden Kynra(Former)
     3x NXT Television Champion as Lorin Seoul  (Former)
1x European ChampionLorin Seoul (Former)
1x NXT Tag Team Champion as JLV(Former)
1x World Heavyweight Champion as JLV(Current)
1x Women's Champion as Lexin Damjen (Former)
1x Hardcore Champion as Lexin Damjen  (Current)
OMG! Moment Of The Year: Running into the steel steps as JLV
Midcard Playboy





Posts

: 482


Join date

: 2015-07-01


Age

: 21


Location

: NJ


Humor

: Blunt Cunt



ryan
i'm so glad you're here
what are your thoughts on toxiera
Main Event Star!





Posts

: 2110


Join date

: 2015-03-09



The Friendly Savage wrote:ryan
i'm so glad you're here
what are your thoughts on toxiera
Interesting character that can excel off development and has the same quality of a wild card. Enabling him to be a factor as an unpredictable figure. With an intimidating glow with his colored hair, rather unique Krzy.
_________________
2x World Heavyweight Champion as Kevin Owens
2015 Superstar/Champion Of The Year
2015 NXT King Of The Ring
     2x Hardcore Champion as Kayden Kynra(Former)
     3x NXT Television Champion as Lorin Seoul  (Former)
1x European ChampionLorin Seoul (Former)
1x NXT Tag Team Champion as JLV(Former)
1x World Heavyweight Champion as JLV(Current)
1x Women's Champion as Lexin Damjen (Former)
1x Hardcore Champion as Lexin Damjen  (Current)
OMG! Moment Of The Year: Running into the steel steps as JLV
Midcard Playboy





Posts

: 482


Join date

: 2015-07-01


Age

: 21


Location

: NJ


Humor

: Blunt Cunt



Page 1 of 8 • 1, 2, 3, 4, 5, 6, 7, 8

---
Permissions in this forum:
You
cannot
reply to topics in this forum