Fusion & Genesis PPV List!
-Battle Scars
-Anarchy Rulz
-Exodus
-CyberSlam
-Point Break
-Regicide
-Cause & Effect
-Home Coming
-Absolution
-Purgatory
Fusion/Genesis Superstar of the Week!
Page 1 of 3 • 1, 2, 3

JustIN Sane vs. Hayden . . . Who you got!?
CMV Anarchy Rulz: Episode 149!
LIVE from the Izod Center in East Rutherford, New Jersey!!!
BLESS HERO!!!
----- ----- ----- ----- -----
Xander Slate and Rex Carter look to settle their differences once and for all here tonight on the kickoff show, in a tables match! No pinfalls, no submissions, whomever gets planted through a wooden table first will bring home the victory and prove that the other was indeed the weak link of their tag team.
vs.
Anarchy Rulz matchAnything goes as longtime foes, Scott Norrie and Kevin Owens, vie for a spot in the third annual King of the Ring tournament tomorrow night on Fusion. Norrie has been undefeated since the start of season three, and one of the victories was over Mr. Owens, giving him an advantage heading into this battle. But one can never underestimate the first ever Royal Rumble winner, or they'll be waking up in a hospital!
Nothing but revenge and pride is on the line here in this one, as these two seek to destroy one another. One has to think that Kristen Page will be at home watching this one, will that give Sunshine the edge he needs to put Aaron Waite down?
10-Man over-the-top rope Battle Royal matchCMV Light Heavyweight championship!Nine of Monday night Fusion's best light heavyweight's will duke it out here tonight, all in the hopes of being crowned the first ever CMV Light Heavyweight champion! One man remains unknown, a returning competitor? Another debuting superstar? We'll just have to wait and see!
The longest reigning Tag Team champions of ALL TIME, Chet Taylor and Shanaz Andoni, will be putting their belts up for grabs tonight, against a new duo here in CMV, calling themselves, The Family. Undefeated so far, could they be the team to finally dethrone #TrendingWorldwide? Or will they be swept under the rug and left with the loss while The True Hipster of CMV and The REAL #1 Bubba celebrate a record seven month reign?
A ladder match will decide who walks out of Anarchy Rulz tonight the CMV Anarchy champion, as best friends turned bitter rivals, Randy Borton and Tim LaFave, seek to prove who the best of the two truly is. Borton has the experience in ladder matches, this will be Tim's first. But LaFave has the momentum heading into the fight, having beaten Randy TWICE this past month. It all comes down to this, who's willing to push the boundaries of what their own body can do in order to walk out as champion?
Anarchy Rulz for these two women, who'll be clashing tonight for the right to be crowned the first ever CMV Vixen's champion. Amber Briggs' wounded arm makes her vulnerable, and you can bet your bottom dollar, Kayla Turner, knows it. But she won't back down, she'll give it her all, as will Turner, because they know what's on the line, they're making history. But only ONE of these Vixen's can walk out of the arena tonight the boss dog, who wants it more?
vs.
?

The Dirty Republic's, Marcantel and Noah McGregor, have issued an open challenge to one brave soul, who'll take them on in a handicap match. You'd have to be either crazy or stupid to accept such a bout, but we have plenty of that here in CMV. Let's see who's got the balls to go out to that ring, and face down the two giants!
vs.
Falls Count Anywhere
CMV International championship!
Tonight, The Dirty Republic run rampant in CMV, as Bill Cipher looks to bring home his first title since debuting three months ago. But that won't be an easy task, he must take down the ever resilient, Troy Voodoo, the man who simply refused to go down without a fight this past Monday on Fusion, when he took on Bill's buddy, Marcantel. You can bet Voodoo's not at 100% following that bout, and you can also bet that Cipher doesn't care. He'll tear Troy limb from limb if it means becoming the CMV International champion!
In a rematch from the grandest stage of them all last month, JustIN Sane, will be putting his Undisputed World championship on the line against the people's champion, Hayden! Concussed, beaten, bloodied, unfairly booked, on a losing streak, but still kicking, Kiteley knows that this is his last shot to become the World champion for a record fourth time. But Sane knows that also, choosing a clean singles match out of every other stipulation out there JUST so that Hayden can't weasel his way out with a win. This is personal, this is about two things; that title, and respect. Because you can hate Kiteley or you can love him, but he won't stay down until he's dead, and JustIN might have to do just that in order to walk out the champ!
Last edited by Mr. Dashing on Thu Nov 19, 2015 8:39 pm; edited 1 time in total
_________________
1x Mr. Money in The Bank, 2x World Heavyweight Champion, Glammy Award for Heel of the Year
Xander Slate
Admin





Posts

: 2744


Join date

: 2015-03-08


Age

: 19


Location

: The Hood



Some pics didn't save for some reason, so GG.

Slate
Waite
Norrie
Mystery Man
#TWW
Borton
Turner
TDR
Voodoo
Hayden
_________________
1x Mr. Money in The Bank, 2x World Heavyweight Champion, Glammy Award for Heel of the Year
Xander Slate
Admin





Posts

: 2744


Join date

: 2015-03-08


Age

: 19


Location

: The Hood



Time for some good old predictions.

Slate
Owens
Sunshine
Diaz
#TrendingWorldWide
Borton
Briggs
Dirty Republic
Cipher
Sane
Predictions:
Rex Carter a-huh
Norrie
Sunshine
MASTAAAH FUJINNNNNNNNNNNN
#TWW
Bortino
Dave Turner
Marcuntel and Noah McGregor
Voodoo
Hayden
_________________
Main Event Star!





Posts

: 1822


Join date

: 2015-05-13


Age

: 17


Location

: Ontario, Canada



My first prediction

Slate
Owens

Wendall Grace
#TWW
LaFave
Kayla Turner
? just because
Voodoo
Justin Sane...Fuck Hayden
_________________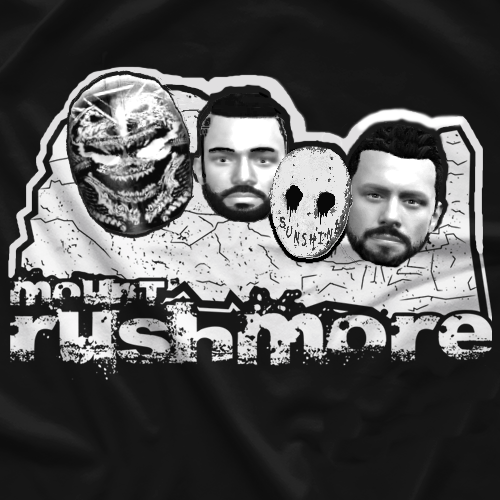 Midcard Playboy





Posts

: 490


Join date

: 2015-03-10


Age

: 18


Location

: Australia



Slate
Biased Choice #1: Owens
Sunshine
Biased Choice #2: Grace
#TWW
LaFave
Amber
Marcantel
Kiteley
_________________
2x World Heavyweight Champion as Kevin Owens
2015 Superstar/Champion Of The Year
2015 NXT King Of The Ring
     2x Hardcore Champion as Kayden Kynra(Former)
     3x NXT Television Champion as Lorin Seoul (Former)
1x NXT Tag Team Champion as JLV(Former)
Midcard Playboy





Posts

: 462


Join date

: 2015-07-01


Age

: 20


Location

: NJ



Slate
Norrie
Sunshine
JUAN
#TWW
Borton
Turner
Marcentel/McGregor
YOUR BOY HAYDEN
_________________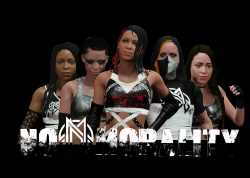 ChildishGent wrote:Sure you are..
~2016
Admin





Posts

: 3904


Join date

: 2015-03-09


Age

: 19


Location

: MizTV



Predicting that:
Levi Marta
Kendall Wolfe
Ryan Kent
Paul Anderson
or
Dave Turner
will return tonight in some way.
_________________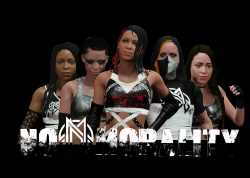 ChildishGent wrote:Sure you are..
~2016
Admin





Posts

: 3904


Join date

: 2015-03-09


Age

: 19


Location

: MizTV



JustIN Sane going full Ace Stephens with that Joker tattoo.
_________________
Main Event Star!





Posts

: 555


Join date

: 2015-03-09


Age

: 25


Location

: Scotland



Page 1 of 3 • 1, 2, 3


Similar topics
---
Permissions in this forum:
You
cannot
reply to topics in this forum