Fusion & Genesis PPV List!
-Battle Scars
-King of the Ring
-Exodus
-CyberSlam
-Tag Team Cup
-Validation
-Dark Carnival
-Point Break
-Regicide
-Wild Card
-Cause & Effect
-Emergence
-Home Coming
-Absolution
-Final Stand
Fusion/Genesis Superstar of the Week!
Page 1 of 2 • 1, 2

Of all the current Champions in NXT, who's reign will last the longest?
Tonights show will be kicked off with another group stage match, featuring another Superstar looking to make his debut here in NXT, he goes by the name of Markus Reed and he'll be going one on one with Michael King to kick off group 7 in the Tournament of Legends. Will Markus pick up the win in his debut, or like many others before him, will he suffer a loss in his first ever match in CMV.
NXT Television Championship Contenders Match
Two weeks ago, the Interim NXT General Manager Johnny Sampson told Nick Blake that he would find a third man to replace Leo Cruz in the NXT Television Championship Match between him and Mr. Wentworth, well tonight we'll find out just who it will be, will Zack Starr earn the chance to win back his Championship having never gotten his rematch clause, will Angelo Boulay become one step closer to becoming the best Champion in all the times, will Eric Matthews inch a little closer to becoming the first ever Grand Slam Champion here in NXT, or will Satoru finally get his lucky break here in NXT, and get back to his dominating ways.
Nick Blake may not have walked away with the win in last weeks Main Event, but he wasn't pinned, tonight he'll be looking to pick up his winning streak again and getting his first win in the ongoing 64 man tournament to crown the true face of NXT, he'll be taking on a long standing member of NXT and one half of the NXT Tag Team Champions, Colin Styles, which effectively makes this a Champion Vs Champion match, and not the only one we'll be seeing tonight.
Up next we'll have the women of HALO team up against the impromptu team of Rose Punish and Sophia Caldwell, however there is an added stipulation to this match, as the winning team will face eachother next week on NXT to find out who the next challenger for Dawn Bryans Title will be. Will the two Vixens ("1 Shot Leona and Rose Punish) who lost the Womens Intercontinental Championship, without their rematch clauses get the chance to fight for the Title once again, or will their respective team mates, (CJ Havret and Sophia Caldwell) who failed to beat Jade Dynamite over the last two Pay Per Views, get the chance to fight for the midcard title. Will it be Leona Vs Havret next week, or Punish Vs Caldwell?
In the last of three group stage matches on tonights card, we'll see action in group 10 kick off as the former NXT Champion, Akira, looks to take on the former European Champion, Eclipse, of course with Johnny Sampson looking out for people to join his team at Showdown, every win is crucial and these men could be among the favorites.
Two weeks ago, we saw Jade Dynamite in a position we have never seen her in before, she was down, she was out, it was over, if it wasn't for Dawn Bryan saving the match and pinning Chelsea Charge via the Dragon Suplex. After having a week off, Jade Dynamite is back, and she'll be facing the current Womens Intercontinental Champion, Dawn Bryan in a Champion Vs Champion match, the titles will not be on the line, but the right to call yourself the best Champion surely is, maybe tonight we'll see Jade Dynamite take her first pinfall loss on live TV.
To cap off tonights show, we'll see Brett Angel, team up with his fellow HALO member, Osiris and the man at the helm of Team Savage at NXT Showdown, Leo Cruz. They'll be taking on the man who returned last week, Bryon Elliott alongside a rival of Osiris, Gerald Foster. They'll have the captain of Johnny Sampson team at Showdown, the Russian Savage, Ivan. Which team will walk out with the win in tonights Main Event?
NXT Showdown Card so far:
Nick Blake Vs Mr. Wentworth Vs ??? (Title Match)
Jade Dynamite Vs Nancy Hurt (Title Match)
D'Angelo St. Daniels Vs Hayden Kiteley (Group Stage Match)
Team Sampson Vs Team Savage
Last edited by Miztacular on Sat Jan 23, 2016 12:49 pm; edited 2 times in total
_________________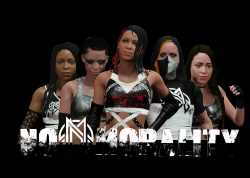 Please tell me Michael King wrestles in his shirt
_________________
Main Event Star!





Posts

: 2534


Join date

: 2015-05-13


Age

: 18


Location

: Ontario, Canada


Humor

: Dashing's jokes



Can't handle all these 4-ways
Admin





Posts

: 3744


Join date

: 2015-03-08


Age

: 20


Location

: The Hood


Humor

: Knock knock!



I feel like theres been like none compared to last year where there'd be like 2 on a show sometimes.
_________________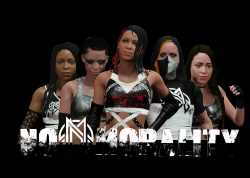 Added in the PPV matches so far, forget em

_________________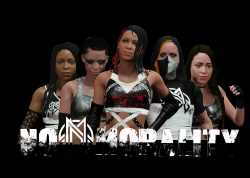 Dynamite is literally already a longer reigning champion over all of those guys
_________________
Main Event Star!





Posts

: 726


Join date

: 2015-07-19


Age

: 20


Location

: Hopewell, Virginia



OMG, I meant from here on out.
_________________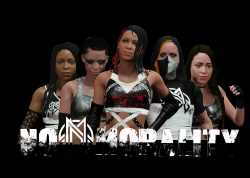 _________________
Accomplishments :

2018 Heel of the Year as Schmidty
2018 Newcomer of the Year as Schmidty
2018 Face of the Year as Bob Luger
2018 Promoer of the Year
1x European Champion as Schmidty
2 x United States Champion as Schmidty
1x Alpha World Champion as Bob Luger
Main Event Star!





Posts

: 2706


Join date

: 2015-09-19


Age

: 21



when was matthews a tag champ?
Main Event Star!





Posts

: 2104


Join date

: 2015-03-09



Page 1 of 2 • 1, 2

---
Permissions in this forum:
You
cannot
reply to topics in this forum